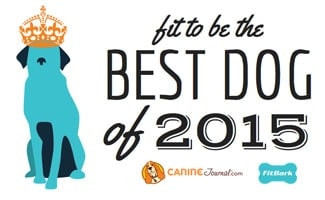 At Canine Journal, we're all about providing resources, tips and services that promote the health and happiness of your pup. Plus, we love reviewing innovative products that solve a problem. That's why we are excited to partner with FitBark to help spread the word about helping your dog maintain an active and healthy lifestyle. We've tied our leashes together with FitBark and are on the hunt to sniff out the ultimate 2015 Dog of the Year.
The winning pup will not only be featured on Canine Journal's social media for one month, they'll also receive a FREE FitBark activity tracker. What's better than having a FitBark to start you and your dog's year off on the right paw? Now that's something to wag your tail at! Read our full review of FitBark to find out what makes them one of our top picks for best dog activity tracker.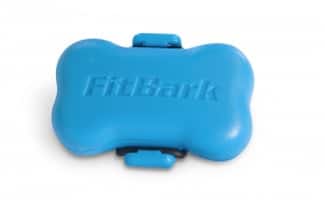 It's also fitting (pun intended) that FitBark just released all the doggy data they've been collecting via their activity trackers from day one via FitBark Explore. Now anyone around the world can access statistics on pup's health using their interactive map that is updated in real time. Not only can a FitBark give you information about your own dog's health, but you can use FitBark Explore to learn about 160 breeds and their fitness and wellness trends aggregated from anonymous dogs in 54 countries.
Update December 14, 2015: One (1) lucky and deserving pup will be crowned our "2015 Dog of the Year Runner Up" as selected by our panel of judges. That's right, votes do not play into consideration for our judge's pick, just creativity! So using the same entry process below, submit cute pics of your pup being active for an additional chance to win the 2nd place title and an amazing gift pack from ASPCA filled with a tea towel from West Elm (inspired by popular pets on Instagram with proceeds benefiting ASPCA a collapsible water bowl from Subaru (who is a big advocate for pet adoption) a shortbread cookie tin from Walkers and a washable microsherpa pet throw by European Home Designs and canvas tote from ASPCA (total value $85).
2015 Dog of the Year Winner
Thanks to everyone for entering our 2015 Dog of the Year contest. The votes are in and the winner is….(drum roll) Peanut! Congrats Peanut, you'll be receiving a FitBark and will be featured on Canine Journal's social media for the month! We love your story (and cute face too!)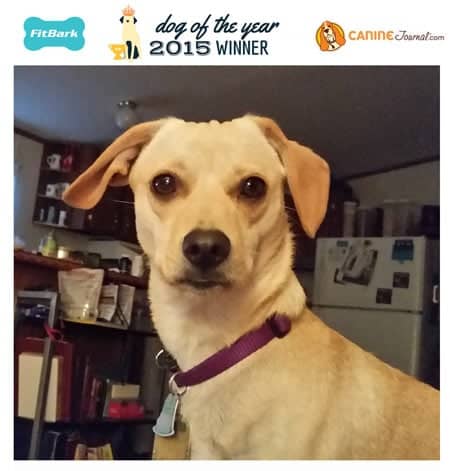 Judge's Pick
While it was a tough decision, our judge's pick for most active dog photo goes to Jumping Django. We love the artistic element of the photo and the story is pretty motivating too. Unfortunately though Django lives outside the U.S. so we picked Modie as the runner up to receive the prize pack from the ASPCA full of goodies.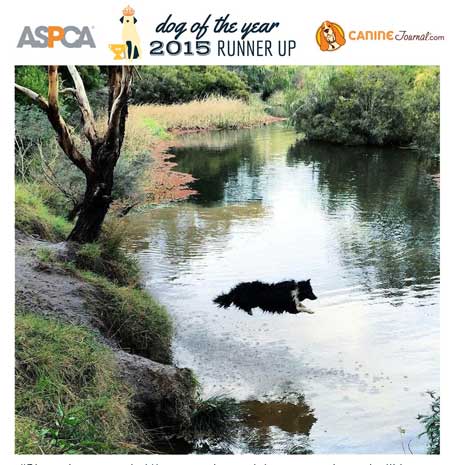 Thanks again for all our dogs who submitted, we loved seeing all the photos! Check out our Facebook album to see all the pup-testants.