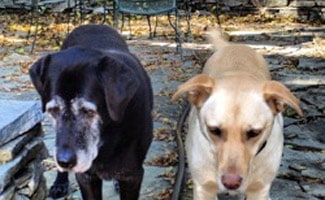 In today's world, financial stability is much less common than it once was. Layoffs and other life-changing cards are dealt out to people with pets and other responsibilities every day.
So, to help you better manage your expenses in regards to your pets, we suggest looking into resources in your area if your pet is ill or hurt and you cannot afford to treat it as you may have in the past.
Below is a list of some national organizations that might be able to help but be sure to check for local resources on the internet, through your vet and also local colleges and universities. You may be surprised to find just how many people are willing to help care for your pet in this time of need.
Help Support Pet Financial Assistance Programs
If you are looking to help support these organizations to help improve the health of pets in need across the U.S., please donate today. They can use all the financial support they can get to provide care where it is most needed to keep our dogs and cats healthy.
Pet Insurance Helps You Plan Financially
Pet insurance is an excellent way to plan for unforeseeable accidents and illnesses by paying a low monthly premium to ensure that when emergencies arise, you are covered against the high vet bills that may follow. We've got an analysis of the industry in our is pet insurance worth it? article.
United States Resources For Vet Financial Care List
Other Options For Affording Veterinary Costs
There are a number of ways that you can work with your current veterinarian or other local veterinarians to help to afford your pet's care when you find yourself in a bind.
Work out a payment plan with your vet. If you have a good history with your veterinarian and have always paid your account on time, you may be able to negotiate a payment plan. It is important to know however, that not all veterinary clinics are capable of such feats. It is also important to know that if you do not have a history with the veterinarian in question; they may not feel comfortable extending this type of offer.
Barter services with your vet. Depending on your profession you may be able to provide a service for your veterinarian. If you do not work in a profession that provides a service your vet would find useful, try offering services they may need like secretarial work, kennel cleaning or taxi services.
Ask around at other veterinary clinics. You will, no doubt, feel most comfortable with your veterinarian; however, there are often other local clinics that can perform the same services at a lower cost. If finances are a concern, ask around for second opinions or pricing information on specific services.
Travel out of town. If you live in a big city you will find that veterinary costs are quite a bit more expensive than they are in smaller neighboring towns and cities. If you are in a financial bind, try driving out to a smaller town to save on veterinary fees.
Ask your local veterinary college. Many veterinary colleges offer small pet veterinary services for a reduced fee due to the fact that they are teaching clinics. If your city has a local veterinary school, give them a call and ask about their services and fees.
Make Some Extra Cash
When it comes to our family pets it is unquestionable that they should receive the veterinary care that they deserve regardless of cost. In some cases when all other resources have been exhausted you may find yourself needing to make some extra cash. The bullet points below outline some common ways to fund your pet's veterinary care.
Clear out the clutter and hold a yard sale, you'll be surprised at what you can find lying around the house. As a general rule of thumb, if you haven't used something in the past six months then consider putting it up for sale.
Ask for donations from close friends or family for your pet's care, explaining that you are short on cash but this is a necessary procedure.
Hold a benefit party with homemade gifts and charge a minimal entry fee.
Utilize online auction sites and classified ads to sell items you no longer need.
Take on additional work either as overtime or through working a temporary position to earn extra cash.
Consider a cash advance. If you consider this option it is CRUCIAL to understand the financial penalties that come with it before committing.
Consider Credit Options
If you currently have a credit card or a working relationship with your bank you can consider applying for credit or a credit line increase. These are certainly not the most desirable options; however, when push comes to shove you must do what you can to afford veterinary care.
If you don't currently have a credit source you can consider applying for a new credit card or applying for a credit account with CareCredit. Care Credit is a credit card that is designed specifically to address health related expenses. Most veterinary clinics will accept CareCredit as a form of financing your pets care. If your veterinarian does not accept care credit, ask them who they accept as a form of financing. Do not be surprised if your veterinarian does not accept financing but it is always worth asking.
Other Fund Raising Options
There is a recent online trend of raising funds through websites that allow friends, family and complete strangers to "chip in" to the cost of a good cause. The terms of these websites vary but generally require a small percentage of donations as a fee for their service. These sites are designed to expose your story which explains your need for funds, and encourage people to make donations of any size by utilizing online donation tools such as credit card payments. Some of the popular fund raising websites that allow for this are: Giveforward.com, Chipin.com and Gofundme.com.
These websites are generally referred to as "crowd funding" websites and are becoming increasingly popular. With that said however, it is important to research any website or service that you are considering for crowd funding. Make sure that any donations that are made are secure and that personal information is not exposed. Always opt for a crowd funding website that has been established for a while and that has a good reputation.
We hope this list of organizations was helpful in providing national veterinary financial assistance resources for you to turn to should you need to. It can also be a good list when you are looking to make a donation of money or time to a great cause. You can make a difference!
Other Ways To Save Money
Pets can be expensive, so in addition to these resources and getting pet insurance, try at home grooming and do auto-shipping for dog food to save on day to day costs.
How have you helped finance your furry friends?