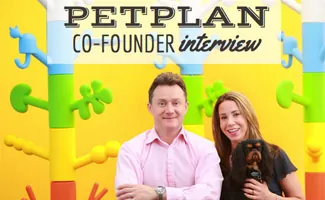 We recently had the good fortune to sit down and learn more about Petplan straight from the top dogs' mouth in this exclusive interview with Natasha Ashton, the Chief Marketing Officer and co-founder. The company is based in the Philadelphia area however the founders came from the U.K., where pet insurance is a much more prominent part of pet parenting than it is here in the U.S. These petrepreneurs think it is time for that to change! Read on to find out why.
Visit Website: Petplan
Call: 800-237-1123
Can you provide some background on why and how Petplan started and your role in its foundation?
It was a combination of personal experience and passion. Chris and I had moved to the U.S. from the U.K. (with our 1-year-old cat, Bodey, in tow) to pursue our MBAs from the University of Pennsylvania's Wharton School of Business in 2001. Shortly after the move, Bodey stopped eating and became lethargic. Two weeks and $5,000 in veterinary care later, we downsized our apartment to help cover the cost of her treatment. We also started looking into pet insurance and quickly found that American pet parents had very few options available to them. Coming from the U.K., where 25% of pets are insured, we realized that there was a huge opportunity to bring quality pet insurance to the States. Of course, it also helps that we both have an entrepreneurial spirit and adore pets. Following these passions helped us overcome some of the challenges that come with starting a business.
Chris and I are the co-founders and co-CEOs of Petplan. We fondly call ourselves the "left paw" and "right paw"– Chris is the left paw, where he focuses his expertise in business development, and I'm the right paw, also serving as Chief Marketing Officer.
What was the biggest reason for starting this new company?
As consumers seeking out an insurance plan for Bodey, it became clear why less than 0.5% of pets in America were insured. Not only were there few options to choose from, the main provider at the time offered restrictive policies that weren't valuable to pet parents. In Bodey's case, the maximum we would have been reimbursed had we been insured with them would have been $500 of our $5,000 vet bill. No wonder pet insurance wasn't popular! The opportunity to establish a quality pet insurance business was too great to overlook.
What do you feel has been the biggest change in the industry since the company was founded?
Americans' general awareness of pet insurance has definitely increased. When we started Petplan in 2006, so many people we spoke with had never heard of pet insurance. Now more people are familiar with it, usually hearing about it from their vet or a fellow pet parent – and they want it! Pet insurance is the third most requested employee benefit1. Even organizations like AARP see the value of pet insurance and teamed up with us in 2014 to offer their members exclusive discounts on Petplan insurance. This was actually the first pet-focused benefit AARP ever extended to their members.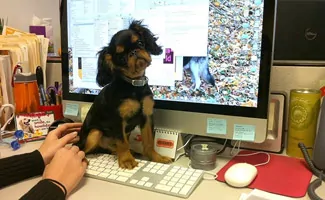 Thinking of your consumers, what pet insurance (and/or pet health) concerns keep you up at night?
That more pets aren't insured. What pet insurance ultimately does is allow pet parents to always pursue the veterinary treatment their pets need to help keep them happy and healthy long into their golden years. For the past three years, cancer has been the second highest most claimed-for condition (coming in only behind gastrointestinal upset). When faced with this type of diagnosis, a pet parent should be able to focus solely on helping their pet get better without having to worry about the cost. At Petplan, we've paid claims for chemotherapy, post-surgery rehabilitation and even bone marrow transplants. It's always a happy moment in the office when we receive a note from a policyholder that their pet is cancer-free after undergoing treatment.
And let's not forget about the trouble our pets seem so capable of sniffing out. Our Cavalier King Charles Spaniel once ate his weight in chocolate and needed to be rushed to the emergency clinic (and promptly started looking for the chocolate again once he returned home!). Without insurance, that would have been one very expensive box of chocolates.
Pet ownership has changed over the years so that many pets today are more like family members. Why do you think we have seen this shift in sentiment?
We definitely consider our dog, Montgomery, to be part of our family – and 92% of Americans feel the same about their pets2. When you think about the joy our pets bring us, it's only natural that they have family status within our homes. More and more we're able to include our pets in our lives thanks to pet-friendly stores, restaurants, hotels, dog parks – a lot of drive thrus even have a stash of Milk-Bones on hand!
And let's not forget that sometimes it's our four-legged family who's most excited to see us when we get home – whether we've been gone for 10 minutes or 10 hours!
How have the changes in pet health, economic stability and family dynamics among pet owners changed the landscape of Petplan's offering?
Since day one our policies have been comprehensible and customizable. We were the first provider to offer full coverage for chronic and hereditary conditions as standard (meaning that parents don't have to pay an additional fee to add the coverage to their policy). Policyholders can customize a plan that works for their budget by choosing their deductible, reimbursement and the amount of monetary coverage they'd like each year.
What about your company's offering makes you stand out from your competitors?
We've never considered ourselves to be an insurance company, but instead a pet health company. In addition to our great coverage, we strive to give pet parents the support and tools they need to help their pets thrive. We have a phenomenal team of veterinarians that lend their expertise to our quarterly pet health magazine, fetch!, monthly e-newsletter and our Vets for Pets blog. You'll find everything from pet-friendly recipes, training tips, signs and symptoms of some of our most claimed-for conditions and pet health advice.
The pet insurance industry has become a crowded, dynamic world to operate in. What new & exciting things can we expect to see over the next decade from the industry & Petplan?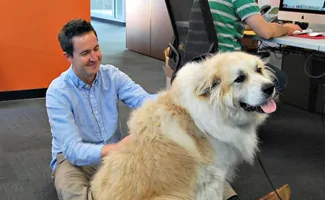 We're a team of pet parents (and policyholders!) ourselves and to that end we are always looking for ways to add value to our offering. We recently launched our paperless Claims App which streamlines the claims process – policyholders can even submit a claim right from the vet's office. Our Happiness Managers (aka customer service representatives) are also available 24 hours a day because we understand that our pets can get sick or hurt outside of business hours. We're constantly coming up with new, innovative ways to be a pet health resource for our policyholders – we don't want to give away any secrets, but let's just say the best is yet to come!
As for the industry, year-over-year it's going to continue to grow. A decade from now we hope we're able to say that 10% of American pets are protected with insurance.
Sources: (1) The Washington Times, 2009; (2) According to Packaged Facts