To sustain this free service, we receive affiliate commissions via some of our links. This doesn't affect rankings. Our review process.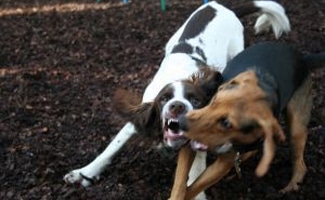 This is something I found a few years back and has lived on my fridge for years now as a reminder to guests… as you are inviting friends and family into your home, you may want to post these rules as well as a gentle reminder to love the house dogs!
1. Our dogs live here – you do not.
2. If you do not want dog hair on your clothes, stay off the furniture.
3. We like my pets better than we like most people.
4. To you they are just animals. But, to us, our dog is an adopted child who is short, hairy, walks on all fours and is speech challenged. Dogs are better than kids because they eat less, don't ask for money all the time, are easier to train, usually come when called, never drive your car, don't hang out with drug using friends, don't drink or smoke, don't worry about buying the latest fashions, don't wear your clothes, don't need a gazillion dollars for college, and if they get pregnant, you can sell the results.
These rules have set the tone for our home and also caused quite a few chuckles… I encourage you to post and forward to a friend so that everyone is ready this holiday season to help their visitors embrace and adore your dogs as much as you do!
Disclaimer: This website contains reviews, opinions and information regarding products and services manufactured or provided by third parties. We are not responsible in any way for such products and services, and nothing contained here should be construed as a guarantee of the functionality, utility, safety or reliability of any product or services reviewed or discussed. Please follow the directions provided by the manufacturer or service provider when using any product or service reviewed or discussed on this website.