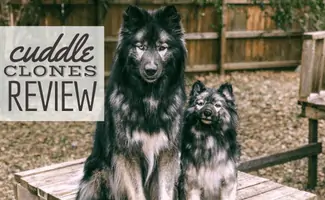 Cuddle Clones promises to create a nearly exact replica of your beloved pet in a high-quality plush form. If you love your pet as much as we do, it's an enticing option to have stuffed animals that look like your pet. The company has even been highlighted in some major U.S. media.
But are Cuddle Clones' plush replica products as great as they claim? And what other custom pet products do they offer? We've done our research about Cuddle Clones to help you decide if their products are worth their high price tag.
Cuddle Clones Reviews
Summary
Cuddle Clones is a fun and meaningful way to memorialize your beloved pet, and a fantastic gift option.
We based our overall rating on the quality and variety of products, customizable options, attention to detail, pricing, customer support, customer feedback, and more.
Pros
High-quality materials
Detailed features to capture your pet's appearance and personality
Wide variety of products
Easy ordering process
Makes an excellent gift
Full refund on plush products
Charitable giving
Cons
Pricey
Orders can take up to 8 weeks (rush shipping available for an added fee)
Can be hard to reach by phone
Key Features
100% handcrafted custom plush products – stuffed animal (the original cuddle clone), slippers, and golf club head
Makes numerous types of animals – dogs, cats, rabbits, horses, etc.
Wide selection of other products featuring your pet's photo
Full refund (minus shipping costs) on all custom plush products (must notify within 30 days)
No refunds on non-plush products
U.S.-based company in business for 10+ years (acquired in early 2022 by another U.S. company)
Company makes charitable contributions to animal shelters across the U.S.
Customer support via live chat, phone, and email
International shipping available
Products & Price
Shipping fees vary by product and delivery destination. Click here to see all options.
Plush Replica
Original Plush Cuddle Clone (custom stuffed animal of your pet): $229
Custom Pet Apparel
Plush Slippers: $279
Pajamas: $79.99 (can purchase shirt or pants separately)
Socks: $33.99
Custom Golf Accessories
Plush Golf Club Head Cover: $199
Golf Balls (3-pack): $19.99
Ball Markers (3-pack): $24.99
Custom Household Products
Blanket: $89.99
Pillow: 59.99
Portrait Canvas: $79.99
Notebook: $49.99
Poster: $39.99
Custom Accessories
Face Mask: $24.99
Mug: from $29.99
Tumbler: $39.99
Phone Case: $49.99
Tote Bag: $49.99
Personal Experience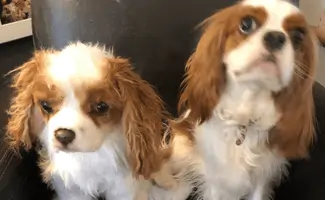 The ordering process was simple. It asked for photos of every angle and body part of your dog. (Getting or finding the photos was the more time-consuming portion.) Once you give characteristics about your dog, you have the option for sitting, lying down, or standing and how you want your pet's mouth (opened or closed) and tail (excited or relaxed). With standard processing and shipping, the Cuddle Clone took around a month to arrive.

They got a lot of the personal touches spot on (no pun intended), like the pink coloring around his snout and freckles on his face. The pigment is almost identical, and the fur, especially on the Cavalier's long floppy ears and tail, is very high quality. Of course, it doesn't look 100% like a clone, but it's pretty darn close. Even Georgie was impressed when he saw his twin (nearly the same size). We're going to start using the Cuddle Clone as a training tool to pretend like it's a fake dog and work on our doggy manners.

– Sadie C., Canine Journal
Ordering Process
Here's a look at the ordering process for Cuddle Clones stuffed animals. They ask for photos of each angle of your pet to get all the details and special features that make them unique.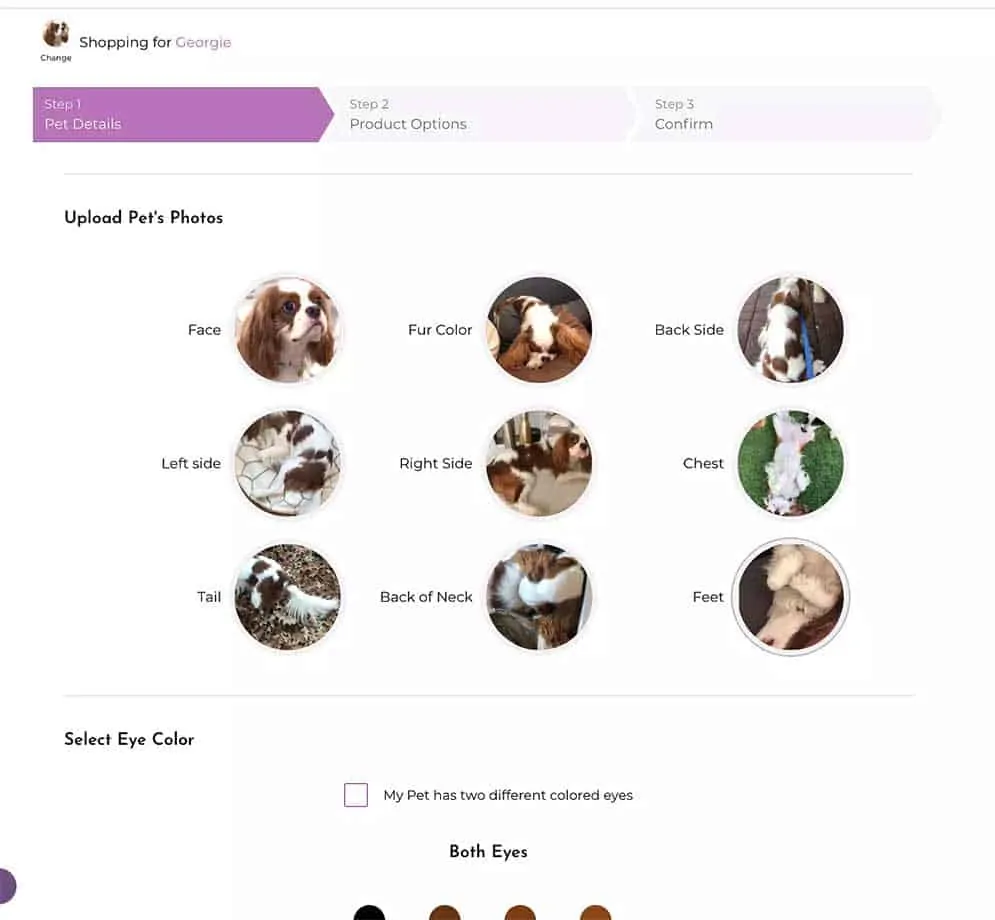 What Do Pets Think Of Their Clones? (Video)
Check out this cute compilation of pets interacting with their cuddle clones.
What's Our Final Verdict?
Cuddle Clones is a fun splurge, way cheaper than actually cloning your dog, a meaningful way to memorialize your beloved pet, and a fantastic gift option (they also offer gift cards). The plush replicas are pricey, but the quality and attention to detail are excellent. Most customer reviews we saw were very positive about the products.
Because of the high price of their stuffed replicas, you don't want them to be a toy for your pet to destroy. So, if you don't have many dog toys on hand, check out our reviews of the best dog toys and the most indestructible dog toys you can find.
Tagged With: