Are you tired of spending your hard-earned dollars on dog toys, only to have them become potentially hazardous bits and pieces around your house within minutes? If your dog destroys every toy you buy, we've got some solutions for you that can withstand colossal chewers. One of the most frustrating parts of being a dog owner is buying a fun new toy for your dog only to find it destroyed within five minutes. That's not only hard on your wallet, but it can also be dangerous for your dog. Unfortunately, we've all been there.
Here are our top six recommendations for the best dog toys for aggressive chewers by category (along with some tips on dealing with your heavy chewer).
3 Levels: What Type Of Chewer Is My Dog?
The first step in finding the most indestructible and longest-lasting toy is determining what type of chewer your dog is. There are three chewing styles:
Gentle Chewers: these dogs prefer fabric and plush dog toys. They usually like to lick or suck on the toys and not chew them up.
Average Chewers: these dogs love to play with all different types of toys and like to carry them around with them. They can tear up the fabric toys but rarely deconstruct the rubber ones.
Powerful Chewers: These dogs are determined and aggressive chewers. Their pet parents must be selective in picking out the best chew toys for aggressive chewers. Most power chewers prefer large, hard rubber toys. If you have this kind of chewer, keep reading.
Best Indestructible Dog Toys For Aggressive Chewers
Below are some of the best indestructible dog toys we've found.
Planet Dog Orbee-Tuff Diamond Plate Ball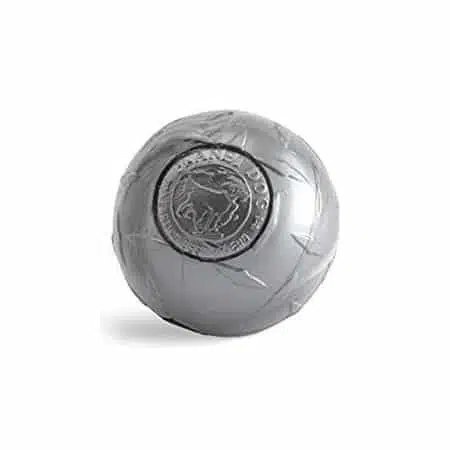 This treat-dispensing toy is soft and flexible, so it's got the "chew" factor that most dogs love. It also bounces well, so it's great for tossing and playing fetch. Many reviewers also say it's easy to extract from your dog's mouth.
Price
Kong Extreme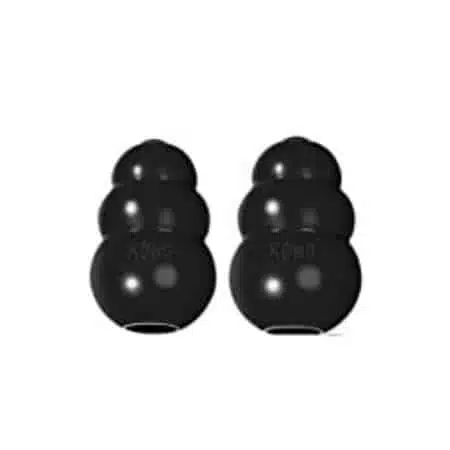 Kong has been around since the 1970s. The Kong Extreme is made of rubber and is very durable for the most powerful chewers. The "Extreme" Kong is thicker and stronger than the "Classic" Kong and was specifically made to stand up to aggressive chewers. Bonus: it's easy to wash and doesn't have an odor. And you can fill it with treats or peanut butter for added fun.
Price
Mammoth Flossy Chews 3-Knot Rope Tug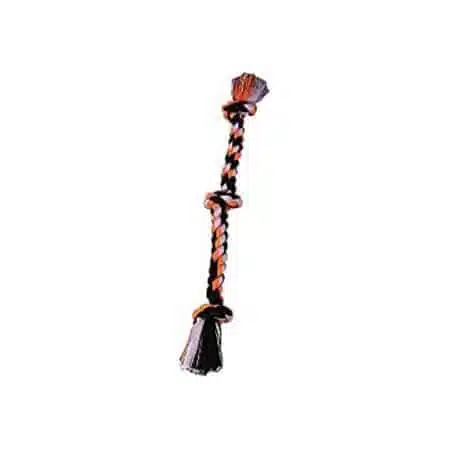 This is the rope toy of ALL rope toys. This indestructible rope dog toy is two inches thick and is great for heavy chewers. It also cleans their teeth. If you have a dog who likes to play tug of war, this toy is for you. It's also a good toy for playing fetch.
Price
West Paw Zogoflex Tux Treat Stuffable Chew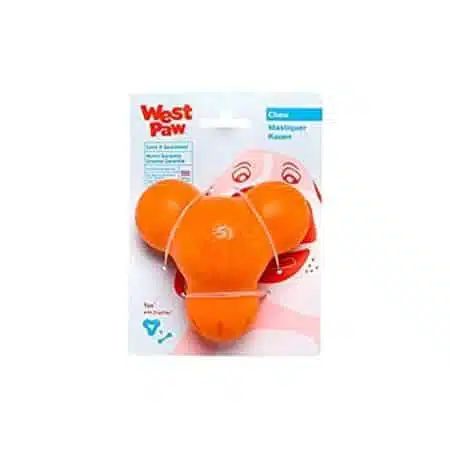 This dog treat toy is durable and allows your dog to work for the treat. It's tossable, stuffable, pliable, and recyclable. It's even dishwasher-safe for easy cleaning.
Price
Nylabone Double Action Chew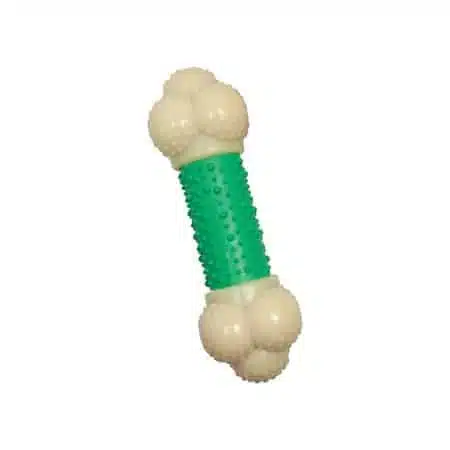 This Nylabone features dental nubs to control tartar and plaque buildup. There are different versions available for your dog's size. The center of the bone allows for easy carrying, and the durable nylon ends massage the gums during powerful chewing.
Before purchasing, we encourage you to read about Nylabone product warnings.
Price
Goughnuts Tug Pull Dog Toy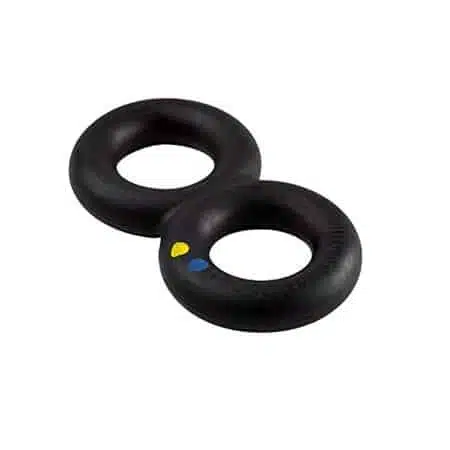 This toy is for larger dogs who are power chewers. It's great for dogs who love to play tug of war. Dogs love chewing and pulling on this durable toy.
Price
4 Toy Safety Tips
Toys should be appropriate for your dog's size. Small toys can be easily ingested and lodged in your dog's throat if the toy is too little for your dog.
Consider removing the squeaker in the center of some toys because some dogs see it as a challenge to find the source of squeaking and can choke on this device.
Fillings such as polystyrene beads and nutshells can be dangerous.
Remove eyes, strings, and ribbons that they can easily swallow.
Want Tough Toys Delivered Regularly?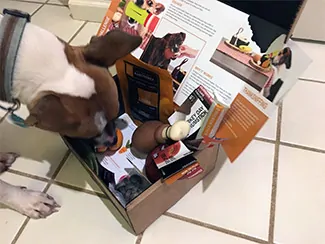 If you want to keep your aggressive chewer entertained with new tough toys regularly, you might want to consider subscribing to a monthly super chewer box. These companies deliver some of the toughest toys around (and treats, to boot) right to your door.
And if you want more dog toy ideas, check out our article that includes the best dog toys. This is an excellent place to start since they are highly ranked toys by pet parents, so you can find out what types of toys your dog prefers.
Tagged With: Chewing, Comparison, Gifts