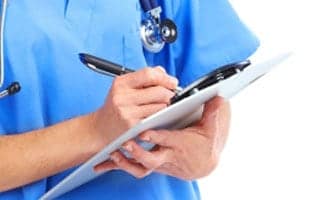 Whether it's pet insurance or an invisible fence, no two articles are the same, but our review process is. At Canine Journal we focus on gathering first-hand, well researched, expert knowledge on any given niche area from pets to pet gifts.
We find the more informed you are about a product or service, the better equipped you are to make an educated purchase that you feel confident about.
Our Process For Reviews:
In-depth category research
Expert reviews from users
Customer feedback
Comments on other review sites and retailers (Amazon, BBB, Yelp, etc.)
Feedback from social media channels
We have created a system over the past 13+ years that our readers trust. Because we immerse ourselves in the subject every single day, it gives us the opportunity to give you the most in-depth, unbiased review of any given product, service or category related to dogs.
Online Review Sites, Are They Trustworthy?
We are often asked how credible online review sites are, so to prove that we are legitimate, we put together a list of resources for you to feel more confident that we are real people that you can count on for honest information. We want you, our readers, to know who is behind the scenes working hard to bring you the most up-to-date and accurate information.
Things to look for to establish legitimacy when reading online reviews are:
About Us page – who works at the company?
Contact Us page – can you get in touch if you have a question or concern?
Disclosure Policy – do they mention if and how the company makes money and responds to feedback?
Review criteria – how are the winners selected? (varies by category)
An author on each article – did a real person write the review? Can you find them on social media?
Still have questions in regards to our review process? Come across a site that you feel is not acting very ethically? Don't hesitate to leave us your feedback and we'll respond as soon as possible.
Thanks for reading and we hope you enjoy the content that we work so hard to publish.