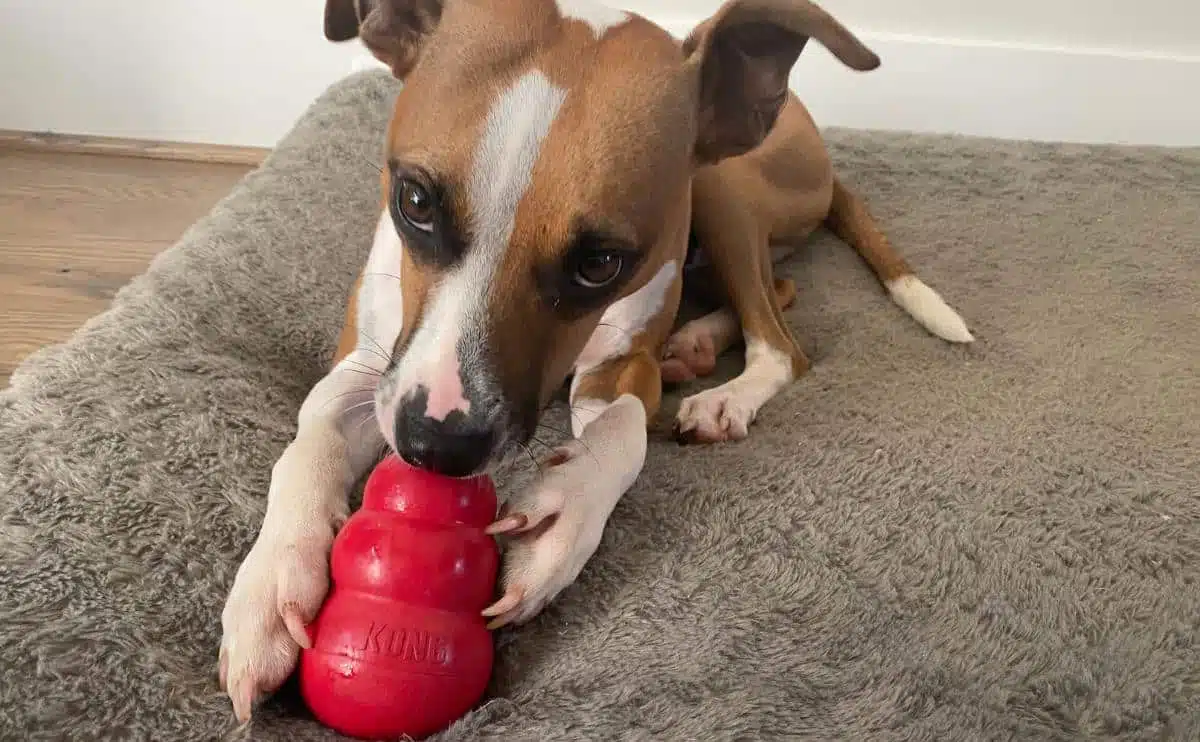 If you're a long-time dog owner, you've likely heard of or purchased a Kong for your pup. Kong has been a leading manufacturer of fun, interactive, and extremely durable toys for decades. We're big fans of Kong products ourselves and want to share our reviews of some of their most popular toys, treats, and other products to help you keep your dog happy and mentally stimulated.
Top Kong Dog Toys Review
Here are some of Kong's best-selling toys.
Kong Classic Review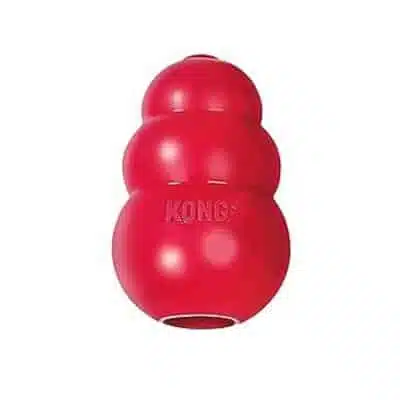 The Kong Classic Dog Toy put this company on the map after launching it in the late 1970s. This rubber toy is a must-have for the average dog who loves to chew. It's durable and also makes a fun fetch toy. Another huge plus about "the Kong" is that you can stuff it with peanut butter or small treats to provide added entertainment and brain games for your pup. Tip: Once you fill it with peanut butter, freeze it for a longer-lasting project for your pup. Click here to see Kong's variety of treats.
Kong Extreme Review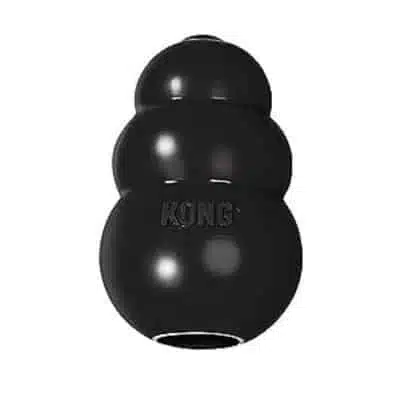 Kong dog toys for aggressive chewers have long been the favorite of owners. If you have an aggressive chewer, you'll likely want to go with the Kong Extreme over the classic Kong chew toy. The heavy-duty rubber is thicker and nearly indestructible. And the Kong Extreme has the same stuffer feature as its more famous counterpart.
Kong Puppy Toy Review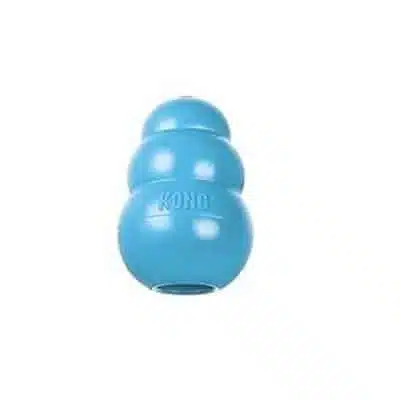 Kong toys for puppies are just as durable as those made for adults. The Kong Puppy toy shares the same feature treat stuffing feature as its Classic and Extreme counterparts, but this version is made specifically for a puppy's growing teeth. The rubber is gentler yet still durable. It makes a great interactive toy, and it also can help keep your puppy occupied when you're trying to crate train. It comes in light blue or pink. You might also want to check out the Kong Puppy Binkie and the Kong Puppy Teething Sticks.
Kong Balls Review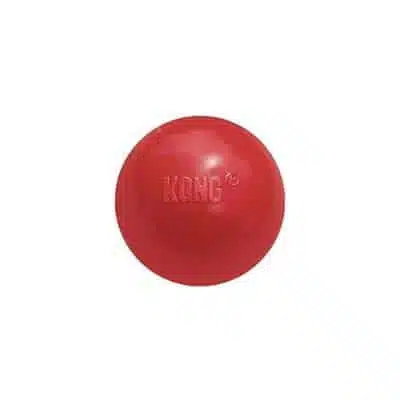 Kong carries a few different toy balls that are made with the same durable and puncture-resistant rubber as the chew toys above. They have the same lively bounce you'll find with tennis balls, but they last much longer. You can opt for the regular balls for average chewers or the Extreme version for power chewers.
Kong Squeakair Balls Review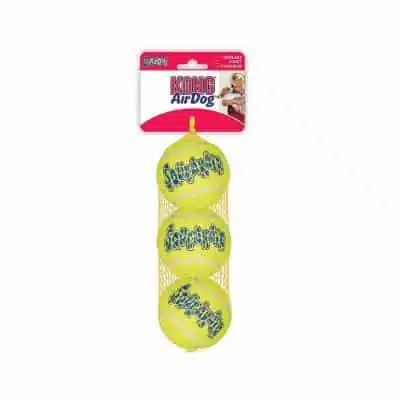 If you prefer a more traditional tennis ball for your pup, you may find that the Kong Squeakair balls are a perfect fit. The non-abrasive tennis material won't wear down your dog's teeth, and they have a squeaker in them for the entertainment factor. Dogs love squeaky toys, but most fall apart quickly. Kong Squeakair balls are designed to squeak for a long time and are safe for your dog to really bite into.
Price starts at: $12.99 for 6 balls
Kong Wubba Review
If your dog loves tug of war, the Kong Wubba is a super option. Its long floppy tails are ideal for satisfying your pup's tugging and shaking instincts. It's made of durable reinforced nylon fabric and stitching and has a squeaker for added stimulation. This is an excellent toy for both interactive and solo play. And most customers say it holds up even with powerful chewers.
Kong Genius Mike Review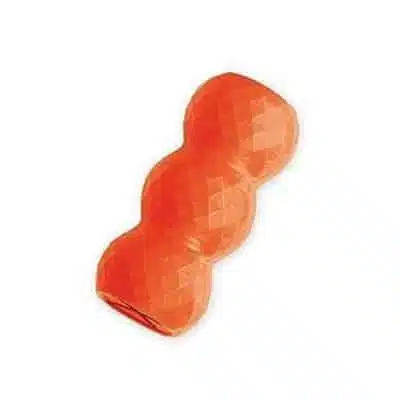 The Kong Genius Mike is a treat-release puzzle toy designed to stimulate a dog's curiosity and hold their attention. Simply fill it with kibble or dog treats and let your pup figure out how to get to the good stuff. It Interlocks with other Kong Genius toys for an added challenge.
Monthly Kong Box Review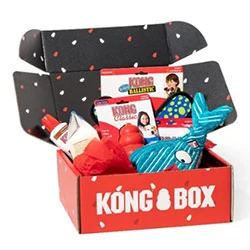 Kong also offers a monthly box subscription service. Kong Box is a fantastic deal — you can save up to $50 by going with a box rather than purchasing each item individually.
You fill out a profile, including your dog's size, age, and behavioral and health issues (chewing, boredom, separation anxiety, weight management, etc.).
Each box contains three Kong toys and three Kong treats (your first box includes the Kong Classic) customized based on your profile. It also contains an easy-to-make recipe and personality/training tips.
Price:

Month-to-month: $39.95/month (cancel anytime, no fee)
Six months: $34.95/month (cancel early with a $19.95 cancellation fee)
12 months: $29.95/month (cancel early with a $24.95 cancellation fee)
Personal Experience With Kong Dog Box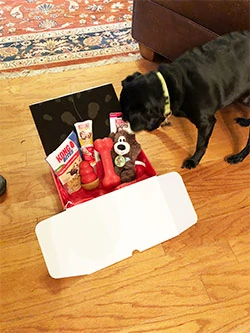 "I received a Kong box in exchange for an unbiased review. I got the medium-sized dog box for my super chewer. My Kong box was amazing. It included the original Classic Kong toy, the Kong Goodie Bone, and the Kong Wil Knots teddy bear toy, a sturdy plush toy with a squeaker inside (all three have held up over weeks for my chewing champion). It also came with three different treats to fit in the Kong toys — medium-sized Kong bites, a tube of a squeezable sweet potato treat to put in the Kong original and Kong bone, and a chicken-flavored treat you insert into the bottom of the Kong classic toy. Also included was an easy summer picnic recipe card and a card with tips to deal with boredom (one of my dog's issues). My dog was crazy about all of them. When I put the insertable treat in the classic Kong toy, he was occupied for a good hour. It's well worth the value for what you get in a box."

– Sally Jones, Canine Journal
Kong Treats Review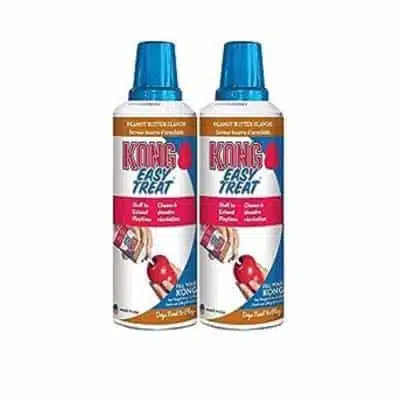 Kong makes some excellent treats to stuff in your toys or just to have around the house. Here's a quick list of their best-selling treats.
How To Clean A Kong Toy
Kong toys are durable, but like any other toy, they need to be cleaned, especially when used with treats or fillers. How to clean a Kong toy is a common question, and owners should be sure they know how to do it correctly to avoid the spread of bacteria. While the Kong Classic, Extreme, and Puppy products are dishwasher-safe, you'll want to make sure there's no old food residue inside your toy before filling it back up again. Using soap, water, and a scrubber is a good place to start. The video below shows a surefire way to clean your Kongs to make sure they're clear of any food contaminants every time you use them.
Kong Collars, Leashes & Harnesses
Did you know you can find other Kong products besides toys? Here are some popular options.
Kong Neoprene Padded Dog Collar Review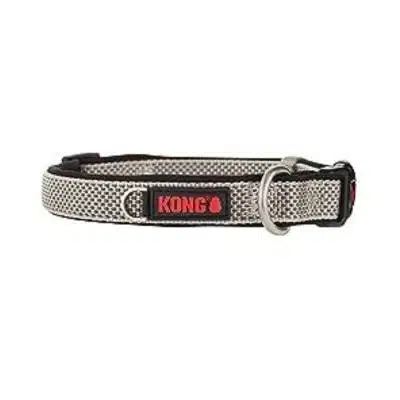 The Kong Comfort Neoprene Padded Dog Collar by Barker Brands is a sturdy collar that's padded with neoprene for extra comfort. It's extra wide to give you better control of your pup when he's on a leash. The clip is durable and holds in place, but it's not too heavy. The machine-washable collar is also easy to adjust and easy to take off and put on.
Kong Comfort Padded Reflective Chest Plate Dog Harness Review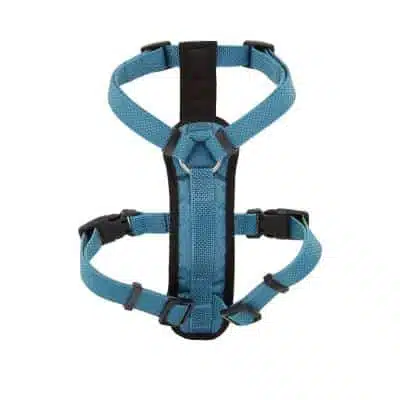 If you prefer a harness to a traditional dog collar, this Kong dog harness could be a perfect fit for your pup. It's lined with soft but durable neoprene for comfort and control. The lead has 2 double D ring clips for added stability. Customers with dogs who pull hard say their dogs don't break out of this harness. It's also easy to put on because you don't have to pull it over your pup's head. Another plus is the reflective chest plate to keep your dog safe when walking in the dark.
Read our article on the Easy Walk Harness & Gentle Leader
Kong Retractable Leash Review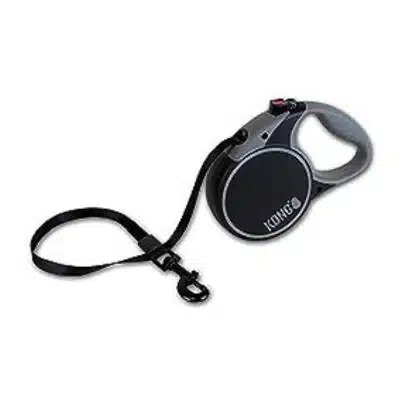 Need a reliable retractable leash? The wide, flat black belt of this sturdy leash retracts up to 16 feet. It has intuitive brake and lock buttons to help you control your pup and a comfort grip support, so it's comfortable for long walks. It also has a 2-year warranty and is available in 6 colors.
See more dog collars and leashes here
Kong Cloud Collar Review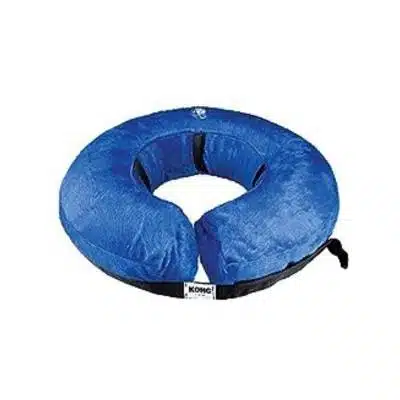 The inflatable Kong Cloud E-Collar can help protect your dog from licking and biting himself when he's healing from injuries or surgery. The fabric is soft for comfort but sturdy enough that it doesn't tear easily. It's a great alternative to the uncomfortable and unwieldy plastic Elizabethan collars. You may also want to check out the Kong EZ Soft Collar for similar uses, but we prefer this cloud collar for its added comfort.
Does Kong Offer A Warranty?
Owners often ask about a Kong toy warranty. The company offers a 60-day satisfaction guarantee. If owners are unsatisfied and have purchased from an authorized dealer, Kong will replace or refund the product.
Additional Toys To Consider
Kong makes some excellent toys, but why not stock up on even more to keep your dog happy and occupied? We've tried out and reviewed dozens of dog toys on the market and have our top picks in our best dog toys of 2023 article. If your dog needs a little more mental stimulation, try out some of these top interactive dog toys.
If your pup is a powerful chewer, be sure to check out 6 of the most indestructible toys. These rawhide alternatives can also satisfy even the most demanding jaws.
Tagged With: Chewing, Treats