I was rushing my dog to the emergency veterinarian. All I knew is that she had ingested part of her Nylabone chew toy. I just wanted her to feel better. Was it as simple as letting it pass through her? Did she need medication? Surgery? I had no idea what was in store for us.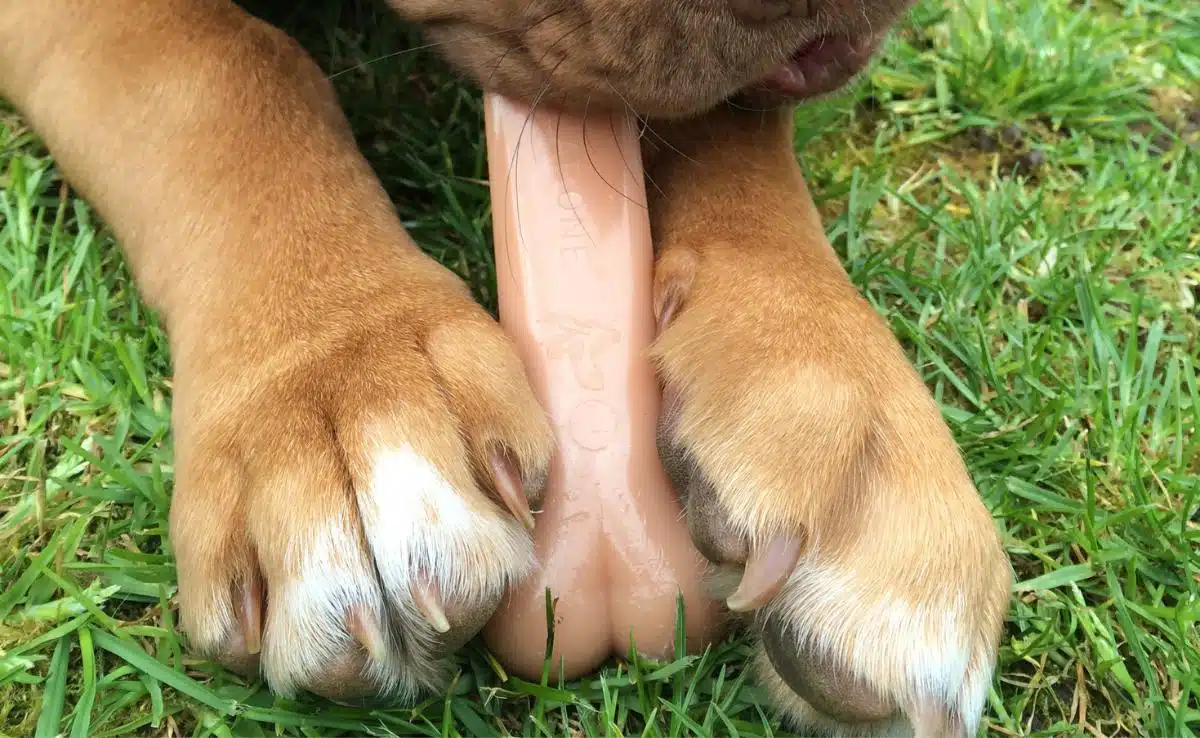 This has not actually happened to me, but many pet owners have. These accidents are creating concern about these toys, prompting pet owners to ask a lot more questions. You may also be wondering the same thing. Are Nylabones safe for dogs? When should you throw them away? What happens if they chew some of it off? We'll answer these questions and tell you about some of the Nylabone warnings that you should be aware of.
Nylabone Non-Edible Chew Disclaimer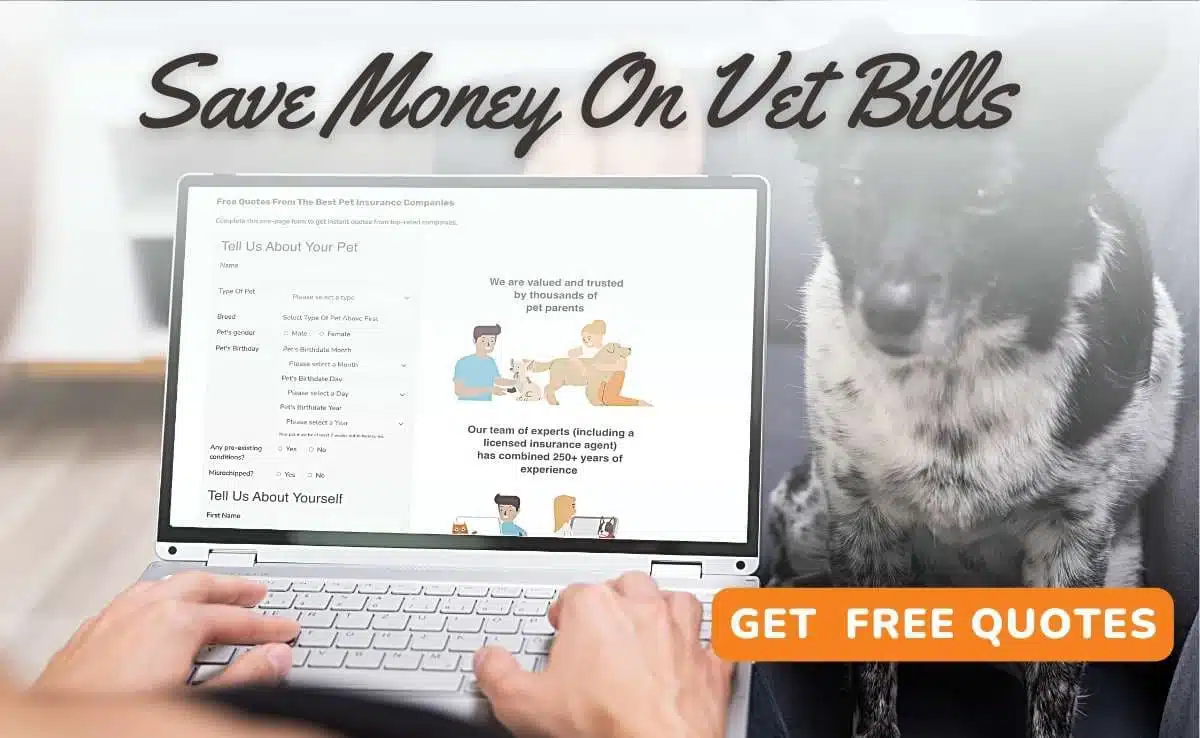 Before diving in too deep on this subject, let's read the disclaimer that Nylabone had a few years back about their non-edible chews.
"NON-EDIBLE CHEW PRODUCTS are made with plastic, rubber, or nylon. They are NOT intended for consumption. During normal chewing, tiny bristle-like projections are raised that help clean teeth. If these tiny pieces (no larger than a small grain of rice) are ingested, they should pass through. A dog should not be able to break off larger pieces of any Nylabone® Non-Edible Chew."
They also state that it is important to read the warnings for any toy or chew that you purchase for your dog so that you are aware of the potential hazards. And they advise if you think that your dog swallowed a large piece of a Non-Edible Chew, to take the chew away and contact your veterinarian for advice.
Find the best indestructible toy for your dog
Can Dogs Eat Nylabones?
Technically they can, but they shouldn't. Nylabones are non-edible so they are not intended to be ingested.
Nylabone Safety Tips
Follow these three pillars of safety when using a non-edible Nylabone chew or any dog toy.
Vigilance
Always keep an eye on the quality of the toy to make sure all parts are intact and small pieces aren't breaking off during play sessions. You should check the toy before, during, and after each playtime. If it appears to be breaking down significantly or the ends have reduced in size significantly, you should consider taking it away and giving your dog a new toy to enjoy.
Supervision
Just like you would not leave a small child to play on its own, you should not leave your dog alone during playtime either. If a piece breaks off and presents a choking hazard, you will want to be on hand to take it away and redirect your dog's curious energy.
Proper Care
Since this product is made of nylon (essentially food-safe plastic), you will not want to subject it to harsh heat, chemicals, or other abuse. Keeping it intact and safe means maintaining a healthy storage location. It's probably also best to keep these toys for inside play.
Find a safe Nylabone for your dog
Help! My Dog Ate Part Of A Nylabone! What Do I Do?
If your dog has eaten a large piece of Nylabone, you need to go to the vet immediately! The components of these bones are challenging for your dog to digest and can cause many problems, not only to your pup's health but also to your bank account. It's critical to watch your dog and check his toys each time before giving them to him to make sure the toys are still in good condition and that there aren't any pieces missing.
If your dog swallows a large portion of Nylabone or other chew toys, go to your vet's office immediately for an exam. He may have to get an x-ray, stay overnight, undergo expensive emergency surgery, or worse.
For the extreme case, where playtime turns into an accident, you will want to be prepared with pet insurance to avoid paying hundreds or even thousands of dollars in vet bills. This way, you can focus your attention on helping your dog instead of worrying about how you are going to pay for everything.
Are Nylabones Safe For Dogs?
If used as instructed, they should be. But, there are many things you'll want to know about Nylabone safety before purchasing one. If you keep in mind these simple safety checks, then your dog should be able to enjoy these chew toys safely.
What Size Of Nylabone Should I Get?
Nylabones come in different sizes, so make sure you are purchasing the correct size for your pup. You don't want to get a Nylabone made for a puppy and give it to your 90-pound Labrador Retriever. She'll have that thing torn up so fast that you'll be on your way to the vet immediately!
When Should I Replace My Dog's Nylabone?
If you are wondering when to throw away Nylabones, you should replace your dog's non-edible Nylabone chew when the knuckle ends wear down or if it becomes too small to chew safely (if it is so small that your pup could swallow it, throw it out).
Frequently inspect any chew before giving it to your dog to make sure it's whole and intact, with no missing pieces. Replace a Nylabone when knuckle ends are worn down, or if it becomes too small to chew safely. Nylabone Chews and Toys should not be boiled or placed in a dishwasher, washing machine, convection, or microwave oven.
Can Puppies Have Nylabone Edible Chews?
Nylabone edible chews are best for dogs with permanent teeth (not young puppies). We recommend you talk to your veterinarian before giving a new type of chew toy or treat.
What Is Your Dog's Chewing Strength And Style?
There are also different types of Nylabones available for different chewing strengths and styles. So make sure you know your pup and what style you should get. You can always address your concerns with your vet and see what they think is best.
Choosing The Right Nylabone
This video can help you learn more about Nylabone and which type is best for your pup.
Seeking an alternative? Read our reviews of chew toys for power chewers. If you have a heavy chewer in your house, we encourage you to check out our heavy chewer dog subscription box reviews.
Tagged With: Digestion, Emergency