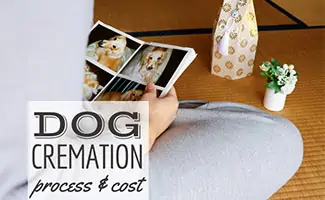 Taking care of your pet's remains is the last thing you want to think about after your pet passes away. So, it's best to prepare yourself by knowing your options, and maybe even making your choice, beforehand. With more pet owners choosing cremation over burial — partly due to city ordinances in urban communities — cremation has become more affordable and available than ever.
The Dog Cremation Process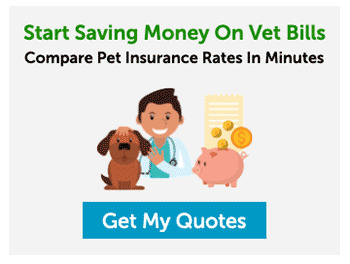 So, how do they cremate dogs? The cremation process is where your pet is placed in a chamber that's heated to 1,400-1,800 degrees. This levedl of heat reduces your pet's remains to basic calcium compounds that we call ashes.
After cooling, the remains are removed from the chamber, placed in an urn or container, and either returned to the owner or disposed of accordingly. Whether or not you'd like to take your pet's ashes home with you depends on the type of cremation you'll choose. Your budget plays a role here, as well.
Dog Cremation Types
There are three main types of pet cremation: private, semi-private, and communal. Though terms may vary, the principles are the same.
Private Cremation
Just like it sounds, this choice ensures that your pet will be alone in the cremation chamber and that the ashes you receive after the procedure is over are your pet's alone.
Semi-Private Cremation
Also called a "partitioned" cremation, this option places multiple pets in the same chamber. Though they each have their own partition, co-mingling of ashes does occur. Note: In some places, this process is a "Private" cremation, so be sure to clarify this beforehand if you don't want to risk your dog's ashes mingling with others. Many do not offer this service, so it is crucial to make sure you are getting what you want at the price you expect.
Communal Cremation
This option is also known as "Mass" or "Batch" cremation and places multiple animals in the same chamber with no form of separation. You won't receive any ashes with this type of service.
Viewing Your Pet's Cremation
If you would like to be present for your pet's cremation, you may want to ask about viewing cremation. While not always available, a viewing cremation allows the family to be present during the process in a separate viewing room. You may have to call around to find a place where this is an option.
Dog Cremation Cost
You may be wondering how much it costs to cremate a dog. The price varies depending on the type of cremation, dog size, location, and the reputation of the vet or crematory performing the service. Here are the average ranges for each type:
Private: $200-$400
Semi-private: $175-$250
Communal: $50-$150
Choosing An Urn
Choosing the right urn for your beloved friend is a personal decision. There are a lot of options that range from a simple urn or memory box urn to more elaborate options like a decorative urn or personalized box urn. Keep in mind that the urn you choose will need to fit your dog's ashes. A simple rule of thumb is that you will need one cubic inch of space for every pound your dog weighs, then add ten more cubic inches to be on the safe side.
Is There An Earth-Friendly Solution?
The BioUrn is a great way to plant a tree with your beloved pet's ashes, allowing it to grow with the nourishment of your furry friend's love. This choice is a great way to give back to the environment while also memorializing your sweet friend.
Frequently Asked Questions
Understandably, you have a lot of questions surrounding your pet's aftercare. Here are some frequently asked questions and answers we think our readers may want to know.
Who Will Perform The Cremation?
Many vets can perform cremation services. However, some crematories cater just to pets. The pet crematory industry is not highly regulated, though, so if you choose to use an outside service, be sure you use a recommended company and ask them a lot of questions about their practices. We recommend searching for an accredited member of the Pet Loss Professionals Alliance. When you're determining services for your loved one, you can never have too much information or reassurance.
How Long Does It Take To Cremate A Dog?
As this is a non-regulated industry, there is no standard time because every place is different. Many factors will determine the time frame, including how far your pet has to travel to have this service performed. When looking into this process for you and your dog, be sure to ask this question, so you're not stressed if the process takes several weeks instead of several days.
How Can I Be Sure It's My Dog's Ashes?
Whether you're using your vet or a cremation service, ask them how and what system they use to track the animals. When you think about where to cremate a dog, be thoughtful. Ultimately, it comes down to trust. Trusting the individual or organization you use to perform this service for you is vital.
What Happens To A Microchip When A Pet Is Cremated?
Microchips stay with your pet during the cremation process, and the heat of the crematory will destroy them.
Is It Bad To Keep Pet Ashes At Home?
There is no right or wrong answer when it comes to what you do with your pet's ashes. How does it make you feel to have his ashes in your home? If it gives you peace and comfort, then there's nothing bad about keeping your pet's ashes at home.
Is It Illegal To Cremate Your Own Pet?
It's not illegal to cremate your own pet. You'll need to research how to cremate a dog and build a fire to do it. Depending on the size of your pet, you may need a large fire. It's important to check local laws and ordinances to ensure you don't make an illegal fire. And keep in mind, that the fire you build at home likely won't be hot enough to fully break your pet's body down into ashes.
Should I Bury Or Cremate My Dog?
This choice is very personal. Cremation tends to be the more common choice since it's cost-effective and readily available.
Does Pet Insurance Cover Cremation Costs?
Generally, cremation and burial costs are typically not covered in most accident and illness pet insurance policies. 
Ways To Memorialize Your Dog
This three-and-a-half-minute video from Chris H. Olsen shows you some great ways to memorialize your dog after he goes over the rainbow bridge.
Dealing With Your Loss
If you're thinking about cremation, you're probably dealing with the loss of your furry friend. Grief over a pet can be complicated, and you need to figure out how to work through the grieving process. Remember to be patient as the process can take a long time for some people.
Tagged With: Aging, Death