To keep the lights on, we receive affiliate commissions via some of our links. Our review process.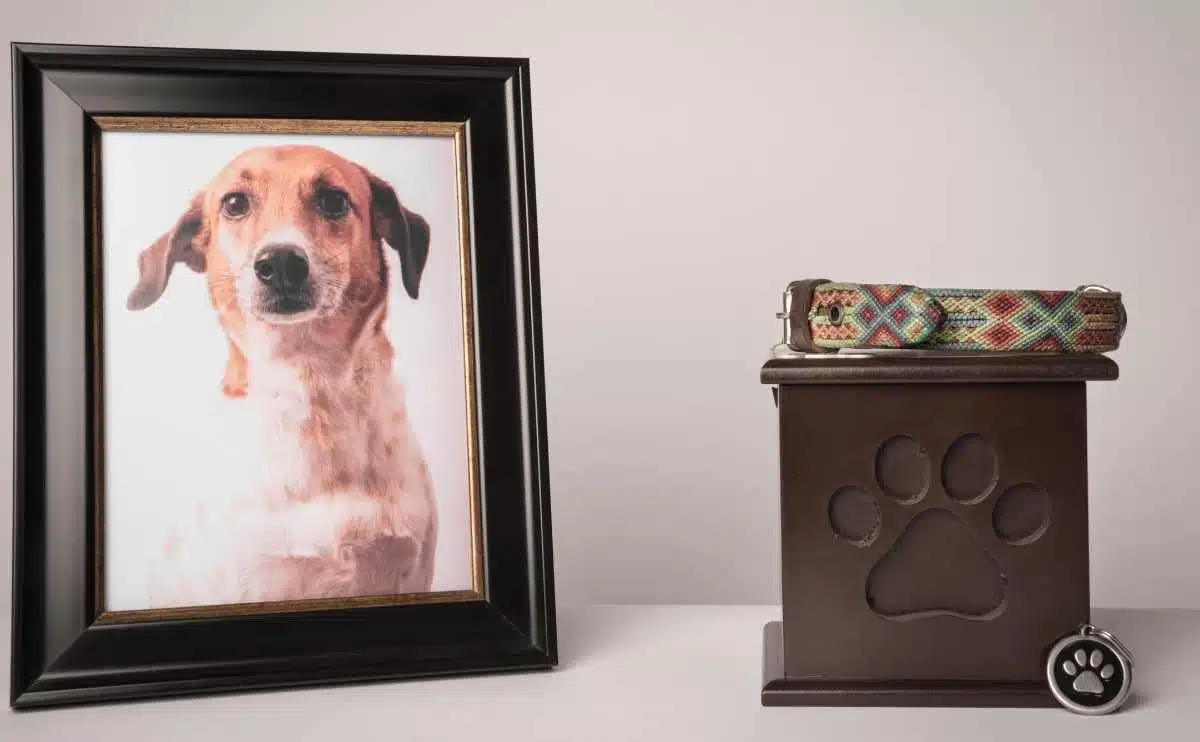 Most pet insurance companies cover the cost of euthanasia when the procedure is deemed medically necessary. However, cremation isn't automatically covered by any insurance provider. Only a few companies offer coverage for cremation costs. You must purchase an add-on to your pet's insurance policy to obtain it.
Does Pet Insurance Cover Cremation Costs?
Dog cremation costs are typically excluded from basic pet insurance plans. However, some pet insurance providers offer it as an optional add-on to your policy.
Which Pet Insurance Companies Cover Cremation Costs?
Below is a list of the best pet insurance companies that cover cremation costs and how to obtain it.
Embrace's optional Wellness Rewards program can be added to your pet insurance policy to cover routine care costs. One of the things that can be covered in this wellness program is cremation.
Lemonade has an optional add-on to pet insurance policies for End Of Life & Remembrance. The add-on covers up to $500 toward euthanasia, cremation, and memorial items.
Trupanion has a Pet Owner Assistance add-on package for $4.95 per month in addition to your pet insurance policy premium. Included in the package is coverage for cremation.
How Much Does Dog Cremation Cost?
Pricing can vary depending on the type of cremation, dog size, location, and the vet or crematory reputation performing the service. Below are the average ranges for the different types of cremation.
Private – The pet is alone in the cremation chamber, and the ashes you receive are from your pet alone.
Semi-private (also called partitioned) – Multiple pets are placed in the cremation chamber with individual partitions, so ashes aren't mixed. This cremation type isn't as available as the others.
Communal (also called mass or batch) – Multiple pets are placed in the cremation chamber without separation. No ashes are given with this service type.
Compare your options by learning more about the cost of euthanasia and different cremation types based on location.
Which Pet Insurance Company Should I Choose?
If cremation coverage is important to you, we recommend Embrace, Lemonade, or Trupanion. Remember, each provider requires an add-on for cremation coverage, so don't forget to check that box when you sign up.
While these add-on coverages may seem to make sense at first, with the current cost for cremation ranging from $50-400, we bet you could save that money yourself and skip paying the pet insurance company a fee that could wind up costing you more than the cremation costs over time.
If you'd like to learn more about the best companies, we compare them in our pet insurance reviews. And if you want to compare pricing, you can get a free quote from the top insurance companies.
Tagged With: Reviewed By Insurance Agent