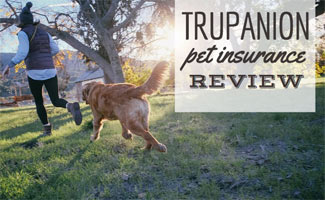 Almost any kind of insurance is notorious for being difficult to decipher — from inclusions and exclusions to complicated deductibles and premiums. Trupanion, however, claims to set itself apart from the pack in this arena.
Does Trupanion live up to its promise to provide a straightforward and transparent pet insurance experience? Or is it just hype to win your business?
Trupanion
Pros
90% reimbursement with no payout limits
Offers optional benefits for additional expenses that cover acupuncture, physical therapy, hydrotherapy and behavioral modification training and therapy
Hip dysplasia has no age restrictions (but 30-day waiting period)
BBB rating: A-
30-day money-back guarantee
Pet is covered in the U.S., Canada, and Puerto Rico
Offers enrollment from birth
Cons
Quotes tend to be among the most expensive compared to competitors
One time $35 administration fee ($25 in WA and $0 in MD and MI)
Policies have 30-day waiting period for illnesses (industry average is 14)
Allows up to a 20% increase on premiums from year to year (based on the state you live in)
Pets aren't eligible for enrollment after 14th birthday
No wellness plan
Doesn't cover exam fees
No multi-pet discount
Claim repayment is within 60 days (but averages 14 days)
Alternatives To Trupanion
While Trupanion has a lot to offer, it did not make it into our top three picks for best pet insurance providers. Our experts have analyzed over a dozen pet insurance providers. Check out our pet insurance reviews to learn more about this year's top-ranked companies.
Key Features

Trupanion has a per-incident deductible instead of an annual deductible; this means you'll have to meet the deductible multiple times for every new emergency your pet encounters instead of one annual deductible, which means all claims go toward one deductible (annual deductibles are usually less costly to the policyholder)
No exam period
No bilateral exclusions (a condition or disease that affects both sides of the body), which is why it's our choice for best pet insurance for bilateral conditions
Claims process:

Must submit claims within 90 days of the treatment date via mail, email or fax
Claim repayment is within 60 days and averages 14 days
Option to have Trupanion pay vets directly, so you don't have to pay a hefty vet bill in advance and wait for reimbursement (not available everywhere but ask your vet, and they may be able to call to set up Trupanion Express)

30-day free look period (similar to a money-back guarantee)
Continues coverage for a pet if its policy transfers to a new owner
State Farm offers pet insurance through Trupanion
Among our top picks for Best Pet Dental Insurance
FLORIDA RESIDENTS: The plan reviewed here is not available for new customers in Florida.
Contact Trupanion
to learn more about what is available in your state and read the policy carefully for details.
Pre-Existing Conditions
Defined by Trupanion as:
I. Illnesses or Injuries for which signs or evidence of their potential manifestation existed within the 18 months prior to the Policy Enrollment Date.
II. Illnesses or Injuries masked or controlled by treatment or Medication at any time during the 18 months prior to the Policy Enrollment Date. SAMPLE 14 Medical Insurance for Your Pet – TRU 00001 (v09.201601) SECTION 9 CONTINUED
III. Illnesses or Injuries that occurred or began within the 18 months prior to the Policy Enrollment Date and would have been observable or reasonably known to be present by You or Your Veterinarian or that are evidenced by the presence of typical signs, even if they are not noted in Your Pet's medical records.
IV. The Actual Cost of Treatment for the following if signs or evidence presented on either side of Your Pet during the period 18 months prior to the Policy Enrollment Date through to and including the 30 days after the Policy Enrollment Date: luxating patella, glaucoma, entropion, ectropion, elbow dysplasia, cataracts, prolapse of the tear gland of the third eyelid (cherry eye), and disease, weakness, instability, tear, partial tear or rupture of the cranial cruciate ligament.
V. Hip dysplasia if there was any sign or evidence of the potential manifestation of the Condition any time prior to the Policy Enrollment Date or if the Condition was reasonably known to be present by You, even if not noted in Your Pet's medical records.
VI. Illnesses or Injuries that arise from a repetitive and specific activity that leads to medical or surgical treatment of Your Pet (e.g., ingestion of foreign materials and bite wounds) if the same or similar activity occurred two times within the 18 month period prior to the Policy Enrollment Date.
VII. The Actual Cost of Treatment for any cutaneous or subcutaneous mass if cutaneous or subcutaneous mass(es) of the same type (determined by diagnostic testing or medical records descriptions) are present during the 18 months prior to the Policy Enrollment Date through to and including the 30 days after the Policy Enrollment Date.
VIII. The Actual Cost of Treatment relating to intervertebral disc disease if there was any sign or evidence of the potential manifestation of it in any part of the spine prior to the Policy Enrollment Date or during any applicable waiting periods.
Customer Service Hours
Email, phone, and SMS: 24/7
Waiting Periods
What Does Trupanion Cover?
Please know that none of the pet insurance providers in our comparison cover pre-existing conditions or cremation and burial costs. All of them cover the following items when deemed medically necessary: x-rays, blood tests, ultrasounds, cat scans, MRIs, rehabilitation, specialized exams, surgery, hospitalization, emergency care, specialty care, hydrotherapy, chronic conditions, cancer, diagnostic treatment, alternative/holistic therapy, and euthanasia. However, there may be limitations to this coverage, so please check your policy.
| Condition | Covered By Trupanion |
| --- | --- |
| Exam Required To Set Health Baseline | |
| Behavioral Therapies | |
| Exam Fees | |
| Wellness Care Available For An Extra Fee | |
| Non-Routine Dental Treatment | |
| Hereditary Conditions | |
| Congenital Conditions | |
| Prescription Medication | |
| Breed, Whelping, Pregnancy | |
| Cosmetic Procedures (e.g., Tail Docking, Ear Cropping, Dew Claw Removal) Unless Medically Necessary | |
NOTE: This plan is not available for new enrollments in Florida. See policy for details.
Pet Owner Assistance Add-On Package
The Pet Owner Assistance package costs $4.95/month in addition to the core plan premium.
Boarding fees in the event you're hospitalized
Liability coverage for third-party property damage
Holiday vacation cancellation costs
Cremation or burial for deaths due to an accident
Advertising and rewards for lost pets
Recovery & Complementary Care Rider
This plan's price can vary from a couple of dollars up to $30 and is in addition to the core plan premium.
Acupuncture
Chiropractic
Homeopathy
Hydrotherapy
Physical and rehabilitative therapy
Behavioral modification
Naturopathy
Pricing Quotes
Trupanion has a set 90% reimbursement with the option of a $0 to $1,000 deductible and unlimited annual limit.
The cost of each policy is unique to your pet and depends on many variables, including your pet's age, breed, location, health conditions, and more. Below are some example monthly premiums for various pets from December 2020.
| Breed | Labrador Retriever | German Shepherd | Yorkshire Terrier | Mixed Breed Cat |
| --- | --- | --- | --- | --- |
| Age | 4 Months | 2 Years | 6 Months | 4 Years |
| Male/Female | Female | Male | Female | Male |
| Spayed/Neutered | | | | |
| Location | New York City (10005) | Los Angeles (90010) | Chicago (60604) | Austin (73301) |
| Reimbursement Level | 90% | 90% | 90% | 90% |
| Annual Deductible | $200 | $200 | $200 | $500 |
| Price Per Month | $160.56 | $196.15 | $86.31 | $31.04 |
You can get personalized price quotes for your pet(s) from reputable companies when you fill out just one short form. You can also visit our pet insurance quotes page to see how the cost of Trupanion stacks up against the competition.
Coupon Code
Reimbursement Story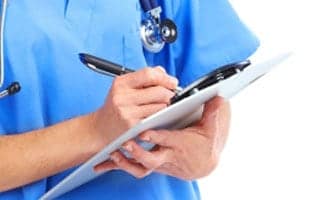 Dog: Maelee
Condition: Spay complications
Trupanion Reimbursed: $34,401.80
A few days after a healthy spay procedure, Maelee had a horrific accident while recovering at home. Within 24 hours she went from the veterinarian's to the overnight emergency clinic, then on to the emergency hospital. Trupanion was covering Maelee's bills at 90%. Maelee had better health insurance than me! – Elizabeth S.
Customer Reviews
Positive Reviews
I'd like to update my review of Trupanion. Upon receiving a letter I'd written to them, and perhaps seeing my negative reviews online, a Trupanion customer service agent responded by calling me directly. The agent listened to me, really heard me, and he acted on my behalf, totally resolving my complaint. As a result, I am now a life-long fan of Trupanion. I mean, I can't even believe the personal attention that I received from this insurance company. The people I spoke with were pretty exceptional and their love for their job was really surpising for any size company never mind a large corporate insurance company. I highly recommend Trupanion. I spoke to so many of their team who truly cared about my dog. I'm in awe. – Nanci M.W., Yelp 12/2/2020
When I adopted my (at the time) 3 month old puppy, the adoption center had recommended Trupanion. When I read into Trupanion and the importance of pet insurance I immediately signed my puppy up. Unfortunately I had just met my deductible when my now 7 month old puppy was tragically killed by a vehicle. I dreaded the idea of having to talk to an automated voice/chat to explain to "it" that I needed to cancel my coverage. I was absolutely ASTONISHED when I put in the online chat about needing to cancel my plan because my dog is now deceased & a real human was there. The gentleman that I talked to truly showed compassion about the loss of my sweet Isabella. We were also refunded the prorated months payment. Because of THIS encounter with trupanion I would never use a different pet insurance company. It felt good to know that these people honestly care about your pets well-being. 🙂 – Rebecca B., BBB 3/16/2020
Negative Reviews
We have had Truepanion since we bought our puppy. Our rates were $40 a month with $250 deduct. We were told that rate increases could happen at no mirevthrn 5% a year…..lie! Now at age 8 our dog costs $157 and thats with an increase of the deduct to $500 This company are liars and cheats. We will be canceling this insurance as every year the rates jump 20% with no justification. They say vets costs more thats there excuse…well my vet hasn't really changed his price in 8 years so what gives?. This company is a scam on your heart strings! Beware! If you have bought a puppy you are better off putting $50 in a Bank and let it build up….at least you will not be scammed by the liars of trupanion. – Paul S., Yelp 12/17/2020
BUYER BEWARE. I got a Trupanion policy for our 4 month old Frenchie and what a mistake. There were warning signs from the beginning. At ******* first new puppy visit, we discussed feeding schedule, sleep schedule (and how frequently she should be taken out to relieve herself overnight), and several months later when ***** had a UTI, the claim was denied because the word urinate was used in the first visit meeting notes. The vet called to explain this. I called, but nope. DENIED. As with every other claim for everything. The only thing Trupanion does is collect premiums because literally everything is a pre-existing condition. When you call them to discuss a claim, they talk down to you and treat you like a moron. I have been in finance for over 20+ years and know how insurance is supposed to work, and this is not it. Trupanion should be ashamed of themselves. STAY AWAY – C.B., BBB 11/23/2020
Why Get Pet Insurance?
Need a better understanding of why you should consider purchasing pet insurance for your pup? Check out our video below.
Trupanion vs Other Companies
See what the key differences are between Trupanion and other leading pet insurance companies.
Trupanion vs Healthy Paws
Healthy Paws has a better customer service reputation and pays out 99% of its claims within 2 days as opposed to the 60 days Trupanion allows.
Trupanion has a shorter 30-day waiting period for hip dysplasia, while Healthy Paws is 12 months.
Trupanion is consistently more expensive than Healthy Paws in the quotes we ran.
Compare Trupanion and Healthy Paws
Trupanion vs Petplan
Trupanion has a shorter 30-day waiting period for hip dysplasia, while Petplan is 6 months.
All Trupanion plans include unlimited claim limits, while Petplan offers claim limits ranging from $2,500 to unlimited.
Petplan pays out claims within 22 days on average as opposed to the 60 days Trupanion allows.
Trupanion vs Nationwide
Nationwide offers preventative care for an extra fee, Trupanion doesn't.
Nationwide's underwriter has an A+ rating from A.M. Best, while Trupanion's is unrated.
Nationwide had less expensive premiums than Trupanion in the quotes we ran.
Compare Trupanion and Nationwide
Trupanion vs Embrace
Embrace has shorter waiting periods than Trupanion for illnesses and accidents, but Trupanion has shorter waiting periods for hip dysplasia and ACL surgery.
Embrace offers $5,000, $8,000, $10,000, $15,000, $30,000, and unlimited claim limits while Trupanion only offers unlimited.
Trupanion's underwriter is unrated, while Embrace's has an A+ rating from A.M. Best.
Compare Trupanion To Other Leading Pet Insurance Providers
Trupanion's policy choices are less complicated than many other pet insurance providers, which may be appealing for some consumers. Of course, this also means fewer options for coverage and, thus, pricing. It's also on the expensive side compared to similar coverage from other companies, and its underwriter is unrated by A.M. Best.
Visit our pet insurance reviews to see a comprehensive comparison of the leading insurance providers for your four-pawed family members. See how Trupanion stacks up against the competition and if they're the right pick of the litter for you.
Are you considering pet insurance through Trupanion?