To keep the lights on, we receive affiliate commissions via some of our links. Our review process.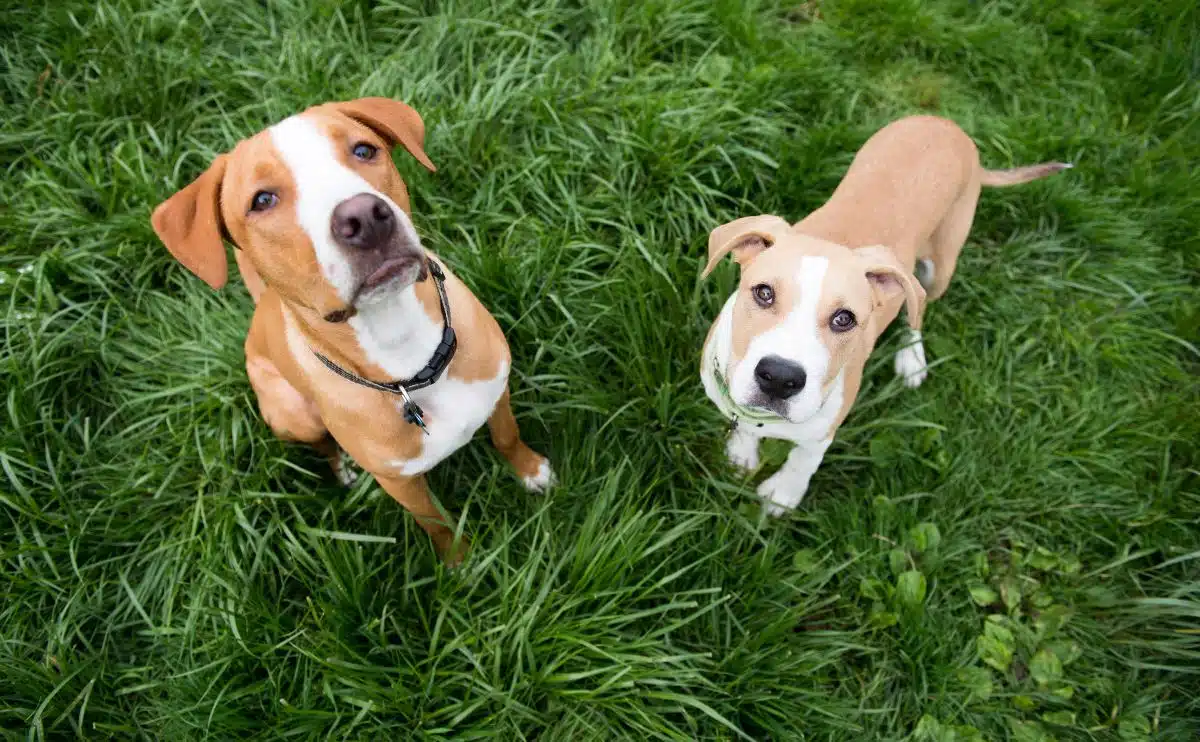 Have you seen flyers for Trupanion hanging in your vet's office but heard about Pets Best from a friend? Do both companies insure the same accidents and illnesses, or is there a reason to choose one over the other?
Read our Trupanion vs Pets Best showdown to decide which company may be a better fit for your pet. We compare coverage, customer service, claim processing, customization options, and price to help you understand what each company has to offer.
Policy Coverage
Policy Coverage Winner

The table below shows precisely what Trupanion and Pets Best cover. Both companies cover emergency care, surgery and hospitalization, specialized exams and specialty care, X-rays, blood tests, ultrasounds, cat scans, MRIs, rehabilitation, cancer, chronic conditions, euthanasia, hereditary conditions, congenital conditions, non-routine dental treatment, and prescription medications.
Neither covers pre-existing conditions, cremation and burial costs, pregnancy and breeding, or unnecessary cosmetic procedures.
Trupanion
Pets Best
Illness Waiting Period*
30 Days
14 Days
Accident Waiting Period*
5 Days
3 Days
Hip Dysplasia Waiting Period*
30 Days
14 Days
CCL Surgery Waiting Period*
30 Days
6 Months
Behavioral Therapies
Alternative/Holistic Therapy
Extra Fee
Exam Fees
Extra Fee
Underwriter
American Pet Insurance Company
American Pet Insurance Company
Independence American Insurance Company (IAIC) (CA only)
A.M. Best Rating
Unrated
Unrated
A-
*Waiting periods for California, Maine, and Mississippi are as follows:
Accidents - 0 days
Illnesses - 14 days
Cruciate Ligament Conditions - 30 days
Routine Care - 0 days
Pets Best comes out ahead because it offers coverage for wellness items and exam fees for an additional charge. Pets Best also has shorter waiting periods for illness, accidents, and hip dysplasia.
Coincidentally, these two companies have the same underwriter, which is unrated by A.M. Best (a measurement of financial stability). This means that neither company is considered less risky regarding the dependability of claim repayment. However, Pets Best does use IAIC as the underwriter for California policies, which has an A- rating from A.M. Best giving it a stronger financial reputation.
Another key deciding factor for you may be the age restrictions attached to Trupanion, which doesn't enroll pets who are older than 14 years old. Overall, Pets Best offers more extensive coverage and fewer restrictions than Trupanion.
Customer Service & Reputation
Customer Service & Reputation Winner

Trupanion has seen no significant policy changes for several years now, and prices have remained relatively consistent. This is a good sign that you can count on things being steady when you sign up for a Trupanion policy. However, Trupanion isn't immune to high prices or coverage and reimbursement complaints.
In recent years, Pets Best suffered from many negative reviews regarding a prolonged claim processing timeline due to an influx of customers (due to COVID-19 increase in adoptions paired with Pets Best's excellent coverage and low prices) adding pressure to the customer service team. The company has taken action to reduce this issue and is seeing a positive trend in improving their claims process turnaround time.
As you can see, both companies have areas they can improve, but Pets Best wins this category in the end.
Claim Processing
Claim Processing Winner

Trupanion processes claims within two days on average. A two-day claim repayment is among the fastest and is considered extremely good. You may be able to have Trupanion pay your vet directly, so you don't have to pay a hefty vet bill in advance and wait for reimbursement. But this isn't available everywhere, so check with your vet first to see if Trupanion Express is an option for you.
Pets Best averages 7-14 days for processing claims. This is considered long compared to the majority of its competitors. Pets Best also has an option to pay your vet directly, but this seems less available than Trupanion's vet direct pay option. Be sure to speak with Pets Best and your vet about it before assuming this option is available for you.
Because Trupanion has a much shorter claim processing average, it wins this category.
Price Of Policy
Price Of Policy Winner

Trupanion requires a one-time enrollment fee of either $0, $25, or $35, depending on the state in which you live, but charges no monthly transaction fees. On the other hand, Pets Best doesn't have a one-time sign-up charge but does add a $2 transaction fee each month. In just 12 months, you will have paid $24 in fees to Pet Best which is likely pretty close to what you would have paid Trupanion upfront, so considering these fees may be a bit misleading at first glance.
Your premium price quote is based on your pet's details (age, breed, location, etc.). We recommend obtaining quotes from each company for your specific pet. You can also visit our pet insurance comparison quotes to see a few sample prices we've gathered.
Pets Best almost always came out less expensive than Trupanion in the quotes we've run. However, remember that it's always best to get quotes for your specific dog to compare what pet insurance could cost for you. You can use our pet insurance quote form to get multiple company quotes when you complete this one-quick form.
Coupons
Trupanion
Use this link to take advantage of the best possible price and get a quote for your pet from Trupanion. You can also visit our dedicated Trupanion promotions page to learn more.
Pets Best
Pets Best offers the following discounts:
5% off for multiple pets
5% off for military members and their families
Use this link to take advantage of the best possible price. No promo code is needed. You can also visit our dedicated Pets Best promotions page to learn more.
Plan Customization
Plan Customization Winner

One of the significant differences between these two companies is available plan customizations.
| | Trupanion | Pets Best |
| --- | --- | --- |
| Annual Payout Options | Unlimited | $5,000, unlimited |
| Deductible Options | $0-$1,000 | $50, $100, $200, $250, $500, $1,000 |
| Reimbursement Options | 90% | 70%, 80%, 90% |
| Optional Wellness Plan | | |
| Accident-Only Plan | | |
Overall, Pets Best has significantly more customization options than Trupanion, which often makes it more capable of fitting into your budget.
What's Our Verdict?
Overall Winner

In the end, Pets Best wins this comparison against Trupanion due to its thorough coverage, lower average prices, and considerable customization options. However, if you want coverage for your pet beginning at birth or faster claim processing, you may want to consider Trupanion. Further, you don't know how prices will compare until you run quotes for both companies.
If you didn't find what you were looking for, our experts dig even deeper into each company in our individual reviews of Trupanion and Pets Best.
Our experts have spent thousands of hours researching to bring you our comprehensive and frequently updated pet insurance reviews, including our top picks, along with details on each of the most popular pet insurance companies. So, if you want to know how other providers compare against one another, you may find this review helpful in your pet insurance search.
Tagged With: Reviewed By Insurance Agent, Vs