To sustain this free service, we receive affiliate commissions via some of our links. This doesn't affect rankings. Our review process.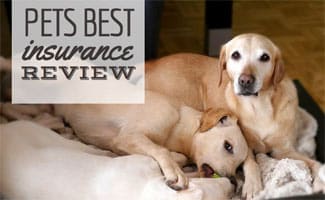 Pets Best is consistently among the least expensive pet insurance providers when we run our quotes. But does paying less mean you're getting worse coverage for your furry pal?
Article Overview
Pets Best Review
Pros
No lifetime limits on any plan
Great pricing, consistently among the least expensive when we ran quotes
BBB rating: A+
Multiple forms of customer support: live chat, phone, email, FAQ
Claim payment is typically made in less than 5 days (electronic claim filing and direct deposit options)
30-day money back guarantee
5% multi-pet discount
No age limits
Cons
6-month waiting period for CCL injuries
14-day waiting period for Illness and 3 days for Accidents
$2 transaction fee (waived if pay annually or live in Maryland or Alaska)
Alternative/holistic therapies are not covered
Key Features
Underwriter: American Pet Insurance Company
No exam required

Pre-existing conditions defined by Pets Best:

In determining which Conditions are Pre-Existing, we look at the 18 months preceding the Policy Effective Date and exclude any Conditions that were Present during that period. Conditions that are Present during the policy Waiting Period described in 2.C. are also deemed to be Pre-Existing Conditions. Please note, the following Conditions are deemed Pre-Existing Conditions if they are Present at any time preceding the Policy Effective Date or the expiration of any Waiting Period:

1. Chronic Conditions.
2. Bilateral Conditions, if your Pet had at any time any PreExisting Conditions consistent with that same Bilateral Condition on either side of the body.
3. Intervertebral disc Conditions, if your Pet had at any time any Pre-Existing Conditions involving the intervertebral discs (due to either degeneration or trauma

Bilateral exclusions (a condition or disease that affects both sides of the body): luxating patellas, cruciate ligament events (CCL/ACL), glaucoma, entropion, ectopion, hip dysplasia, elbow dysplasia, cataracts, cherry eye and osteochrondritis dissecans (potential for others as well)
Claim repayment averages 5 days or less, and direct deposit is an option
Must submit claims within 180 days of the date of service
Option to have Pets Best pay vets directly, so you don't have to pay a hefty vet bill in advance and wait for reimbursement (not available everywhere)
Can transfer ownership of pet, and coverage will continue if new owner contacts the company within 30 days
Submit claims via customer's online account, app, mail or fax
30-day free look period (similar to a money-back guarantee)
24/7 Pet Helpline allows you to speak with a vet expert day or night
Customer service hours:

Email, text and live chat (hours not listed)
Phone: Monday – Friday 7am to 7pm MT and Saturday 10am – 2pm MT
What Does Pets Best Cover?
| Covered by Pets Best | Not Covered by Pets Best |
| --- | --- |
| Accidents and injuries | Pre-existing conditions (the 18 months preceding the policy effective date and conditions during the waiting period) |
| Emergency visits | Bilateral Conditions, if your pet had at any time any pre-existing conditions consistent with that same bilateral condition on either side of the body |
| Hereditary and congenital conditions | Chronic conditions that present signs or symptoms before the policy effective date |
| Illnesses | Organ transplants |
| Prescription medications | Dietary supplements |
| Vet exam fees (in the Plus/Elite plans) | Burial and cremation |
| Wellness coverage (if purchased as a rider) | Acupressure |
| Cancer treatments | Acupoint |
| Surgery | Aromatherapy |
| Specialists | Herbal remedies |
| Outpatient care | Holistic care |
| Medical imaging | Homeopathy |
| Hospitalization | Stem cell therapy |
| Rehabilitation (in the Plus/Elite plans) | Preventative care |
| Dental trauma | |
| Prosthetics | |
| Bilateral conditions (if not present prior to policy effective date) | |
| Behavioral treatments | |
| Foreign object ingestion | |
| Euthanasia | |
| Acupuncture (in the Plus/Elite plans) | |
| Physical therapy (in the Plus/Elite plans) | |
| Hydrotherapy (in the Plus/Elite plans | |
| Low level laser therapy (in the Plus/Elite plans) | |
| Travel coverage in Canada, Puerto Rico and US Territories | |
Accident Only Plan
Pets Best offers an Accident Only plan, which has a $10,000 annual limit, $250 deductible and 90% reimbursement. It only covers accidents (as its name suggests) so things like broken bones are covered.
It doesn't cover any illnesses, routine care, acupuncture or chiropractic treatment. This plan has a flat rate of $9/month for dogs and $6/month for cats.
What's Covered?
Trauma
Poisoning
Bite (animal, insect, snake)
Hit by car or moving vehicle
Foreign body ingestion
Bone fracture
Laceration, cut, abrasion
Wound
Torn nail
Medical problems directly attributable to accidental injury
Note: ACL injuries and hip dysplasia are not covered in this plan.
Routine Care Coverage
Pets Best offers 2 wellness plans shown below in the table. Included are the maximum amounts that Pets Best will pay each year for that specific routine care per year.
| | EssentialWellness | BestWellness |
| --- | --- | --- |
| Price Per Month | $16 ($14 in Washington) | $26 ($30 in Washington) |
| Spay/Neuter - Teeth Cleaning | $0 | $150 |
| Rabies | $15 | $15 |
| Flea/Tick Prevention | $50 | $65 |
| Heartworm Prevention | $30 | $30 |
| Vaccination/Titer | $30 | $40 |
| Wellness Exam | $50 | $50 |
| Heartworm Test of FELV Screen | $25 | $30 |
| Blood, Fecal, Parasite Exam | $50 | $70 |
| Microchip | $20 | $40 |
| Urinalysis or ERD | $15 | $25 |
| Deworming | $20 | $20 |
| Total Annual Benefits | $305 | $535 |
Is Hip Dysplasia Covered?
Pets Best covers hip dysplasia after a 14-day waiting period, as long as it wasn't a pre-existing condition. This can be reduced or waived according to Pets Best's policy (see details below in Waiting Periods).
Pricing Quotes
We've gathered some sample prices from Pets Best insurance for its accident and illness coverage plan. You have can choose your deductible, either $50, $100, $200, $250, $500 or $1,000. You can also choose your reimbursement level: 70%, 80% or 90%. For annual coverage limits, you can choose $5,000 or unlimited.
The cost of each policy is unique to your pet and depends on many variables, including your pet's age, breed, location, health conditions and more. Below are sample prices for random breeds in various locations with different limitations. Quotes are from December 2018.
| Breed | Labrador Retriever | Yorkshire Terrier | Golden Retriever | Mixed Breed Cat |
| --- | --- | --- | --- | --- |
| Age | 4 Months | 4 Years | 2 Years | 2 Years |
| Male/Female | Male | Female | Male | Female |
| Location | Miami (33114) | New York City (10006) | San Francisco (94107) | Chicago (60615) |
| Reimbursement Level | 80% | 80% | 80% | 90% |
| Deductible | $250 | $100 | $500 | $1,000 |
| Annual Maximum | Unlimited | Unlimited | Unlimited | Unlimited |
| Price Per Month | $38.84 | $59.66 | $49.72 | $11.21 |
You can get personalized price quotes for your pet(s) from several top-ranked companies when you fill out just one short form. Also visit our Pet Insurance Quotes page to see how the cost of Pets Best stacks up against the competition.
Coupon Code
Pets Best offers two discounts that you may be eligible for when you use this link :
5% multi-pet discount
5% discount for military members and their families
You can also visit our
dedicated Pets Best promotions page
to discuss current offers.
Waiting Periods
Pets Best will reduce or waive waiting periods, according to its policy:
Section 2, C5: The waiting periods may be reduced or waived for coverage acquired through pre-approved channels where the health of your Pet is certified by a participating veterinarian prior to coverage being purchased. Please refer to your Declaration Page for your Pet's specific waiting period.
14 days: Illnesses and related conditions
3 days: Injuries and related conditions
6 months: Cruciate ligament events and any related conditions
14 days: Hip dysplasia
To learn more about ACL injuries in dogs, check out this video.
Pets Best Customer Reviews
Positive Reviews
Several options and plans to choose from. I ended up with an unlimited plan for my cat and the price is on par with competitors and it's a very reasonable price. I feel good knowing my cat has pet insurance and will be taken care of if something arises. – Amaya B., Yelp 1/2/2018
I have had Pets Best since 2011 on 5 dogs. They are awesome. I have had a wonderful experience working with them and the Dal claims. Some years I have no claims and some years we are not so lucky and have emergency's. Our furkids are our human children and they are treated like our children. I highly recommend Pets Best for yours too!! I have had 4 of my friends sign up and always talking it up to people I meet with dogs. If your furkids are part of your family. Please consider insurance fur them. I tell people it's like car insurance and you hope you never have to use it, but if an accident occurs your so relieved. – Patsy P., Trust Pilot 4/27/2018
Negative Reviews
I absolutely do not recomment this company. They said my dog's cancer was preexisitng. I appealed and they made the same decision. How would they know this, did they ask the person above? I would give them negative stars. I cancelled this insurance long ago, after this happened and I paid out of pocket for my dog's cancer treatment. She is doing well with no thanks at all to them. Since pet insurance is unregulated there was little I could do, but I would like to prevent others from having to go through all of that. I very rarely write reviews, but someone reminded me today of it by asking about pet insurance and I remembered how they made a very stressful time in my life a million times worse. Save your money and time! Never again!! – Jill H., Yelp 4/23/2018
The company is a joke, complete scam. My dog was denied claims based on their definition of a pre existing condition. At no time was she ever diagnosed with the condition stated and my veterinarian completely agreed and stated it was a disgrace for this pet insurance company to take advantage of customers. There are so many pet insurance companies; choose wisely. Now I am stuck with my dog in this awful service experience since switching companies would be now nearly impossible. The whole experience lacked follow up and was one of the worst run companies that I have been a part of. Good luck – Jim P., BBB 2/4/2018
Our Final Verdict On Pets Best
We recommend Pets Best for its comprehensive coverage, customizable plans and extremely competitive pricing. This company also delivers an impressive 5-day claim turnaround. However, its underwriter is unrated by A.M. Best, which we consider a higher risk factor vs those who are rated.
If you're interested in how Pets Best stacks up against other pet insurance carriers, check out our Pet Insurance Comparison to see the results.
What features do you like or dislike about Pets Best?
Disclaimer: Information regarding insurance company offerings, pricing and other contract details are subject to change by the insurance company at any time and are not under the control of this website. Information published on this website is intended for reference use only. Please review your policy carefully before signing up for a new pet health insurance contract or any other contract as your unique circumstances will differ from those of others who may be used for example purposes in this article.
Disclaimer: The information provided through this website should not be used for diagnosing or treating a health problem or a disease. It is not a substitute for professional care. If you have or suspect you may have a health problem, you should consult your health care provider.
Disclaimer: This website contains reviews, opinions and information regarding products and services manufactured or provided by third parties. We are not responsible in any way for such products and services, and nothing contained here should be construed as a guarantee of the functionality, utility, safety or reliability of any product or services reviewed or discussed. Please follow the directions provided by the manufacturer or service provider when using any product or service reviewed or discussed on this website.