To keep the lights on, we receive affiliate commissions via some of our links. Our review process.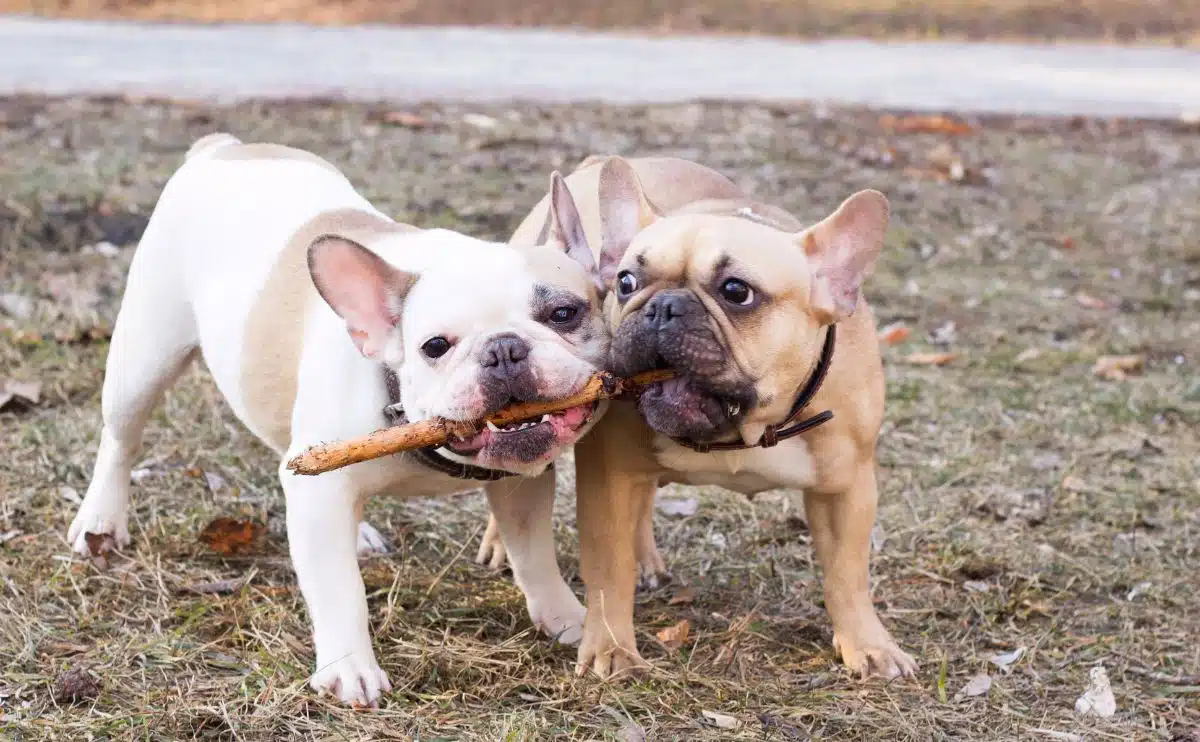 Pumpkin and Pets Best both offer pet insurance plans for accident and illness policies as well as optional wellness plans. However, there are some key differences you should know about before choosing between these providers. We pit the two pet insurance companies against one another to select a clear winner.
We compare coverage, customer service and reputation, claim processing, pricing, and customizations and explain which company we think is better in most cases. But, remember that each pet and household budget varies, so obtaining quotes from multiple companies for your unique situation can help ensure that you get the best policy and price to meet your specific needs.
Policy Coverage
Policy Coverage Winner

The table below shows precisely what Pumpkin and Pets Best cover.
Both companies cover emergency care, surgery and hospitalization, specialized exams and specialty care, X-rays, blood tests, ultrasounds, cat scans, MRIs, rehabilitation, cancer, chronic conditions, euthanasia, hereditary conditions, congenital conditions, non-routine dental treatment, and prescription medications.
Neither covers pre-existing conditions, cremation and burial costs, pregnancy and breeding, or unnecessary cosmetic procedures.
Pumpkin
Pets Best
Illness Waiting Period*
14 Days
14 Days
Accident Waiting Period*
14 Days
3 Days
Hip Dysplasia Waiting Period*
14 Days
14 Days
CCL Surgery Waiting Period*
14 Days
6 Months
Behavioral Therapies
Alternative/Holistic Therapy
Wellness Care For An Extra Fee
Exam Fees
Extra Fee
Underwriter
United States Fire Insurance Company
American Pet Insurance Company
Independence American Insurance Company (IAIC) (CA only)
A.M. Best Rating
A
Unrated
A-
*Waiting periods for California, Maine, and Mississippi are as follows:
Accidents - 0 days
Illnesses - 14 days
Cruciate Ligament Conditions - 30 days
Routine Care - 0 days
Pumpkin Pet Insurance comes out ahead because it offers coverage for alternative/holistic therapy and exam fees without an extra fee. Pumpkin also has shorter waiting periods for CCL surgery. However, Pumpkin's accident waiting period is considered long compared to most companies.
Pumpkin's underwriter has an A rating from A.M. Best (a measurement of financial stability). This means that the underwriter may be more reliable than Pets Best's primary underwriter (who has opted to go unrated) when it comes to claims repayment. However, Pets Best has been in business for 15 years longer than Pumpkin, so it has more experience paying out claims and customer experiences to read and learn from.
Ultimately, Pumpkin is the winner of this category because it provides more thorough coverage and excludes fewer health conditions; however, this is a close race due to Pets Best's longer business history with a strong customer experience reputation (read more below).
Customer Service & Reputation
Customer Service & Reputation Winner

Founded in 2020, Pumpkin is new to the pet insurance space. And from the customer reviews we've seen, there are many complaints regarding pricing, cancellation difficulties, lengthy claim processing periods, and more. It can take years for a company to stabilize its performance and pricing, and it appears that Pumpkin is still working through these challenges.
Pets Best isn't perfect either and has gone through a lot since the COVID-19 pandemic began. Thanks to its thorough coverage and low prices, it saw a massive uptick in policy purchases during this time. However, this led to more claims being filed, and there wasn't enough staff to help resolve the increase in claims. As a result, complaints flooded in for poor customer service and long claim processing times. Unfortunately, Pets Best is still recovering.
However, Pets Best isn't alone in increased policy purchases and insufficient staff to tend to claims and other customer service needs. In fact, we've spoken with many pet insurance providers and have noticed there are longer response times across the board.
Claim Processing
Claim Processing Winner

Pumpkin states it processes claims in two to four weeks. This is much longer than most of its competition. The majority of companies average fewer than ten days.
Pets Best averages 7-14 days for its claim processing. This is better than Pumpkin's average. Additionally, Pets Best offers an option to pay vets directly, so you don't have to wait for reimbursement. This is a nice option that Pumpkin doesn't offer.
Price Of Policy
Price of Policy Winner

Both Pumpkin and Pets Best have monthly transaction fees of $2 but no one-time sign-up fees.
Your premium price quote is based on your pet's details (age, breed, location, etc.). We recommend obtaining quotes from each company for your specific pet. You can also visit our pet insurance comparison quotes to see a few sample prices we've gathered.
Pets Best almost always came out less expensive than Pumpkin in the quotes we've run. However, remember that it's always best to get quotes for your specific dog to compare what pet insurance could cost for you. You can use our pet insurance quote form to get multiple company quotes when you complete this one-quick form.
Coupons
Pumpkin
Pumpkin offers the following discount:
10% off for multiple pets
Use this link to take advantage of the best possible price. No promo code is needed.
Pets Best
Pets Best offers the following discounts:
5% off for multiple pets
5% off for military members and their families
Use this link to take advantage of the best possible price. No promo code is needed. You can also visit our dedicated Pets Best promotions page to learn more.
Plan Customization
Plan Customization Winner

Both companies offer several plan customization options to try and fit your premium into your budget.
| | Pumpkin | Pets Best |
| --- | --- | --- |
| Annual Payout Options | $10,000, $20,000, and unlimited | $5,000 and unlimited |
| Deductible Options | $100, $250, $500, and $1,000 | $50, $100, $200, $250, $500, and $1,000 |
| Reimbursement Options | 90% | 70%, 80%, and 90% |
| Optional Wellness Plan | | |
| Accident-Only Plan | | |
Overall, Pets Best has more customization options than Pumpkin, which may make it a better, more flexible fit for your budget.
What's Our Verdict?
Overall Winner

In the end, Pets Best wins this comparison against Pumpkin due to its longstanding reputation, plan customizations, and lower pricing. However, we always recommend obtaining quotes from multiple providers to see how the pricing compares so you may want to consider Pumpkin still.
If you didn't find what you were looking for, our experts dig even deeper into each company in our individual reviews of Pumpkin and Pets Best.
Our experts have spent thousands of hours researching to bring you our comprehensive and frequently updated pet insurance reviews, including our top picks, along with details on each of the most popular pet insurance companies. So, if you want to know how other providers compare against one another, you may find this review helpful in your pet insurance search.
Tagged With: Reviewed By Insurance Agent, Vs