To keep the lights on, we receive affiliate commissions via some of our links. Our review process.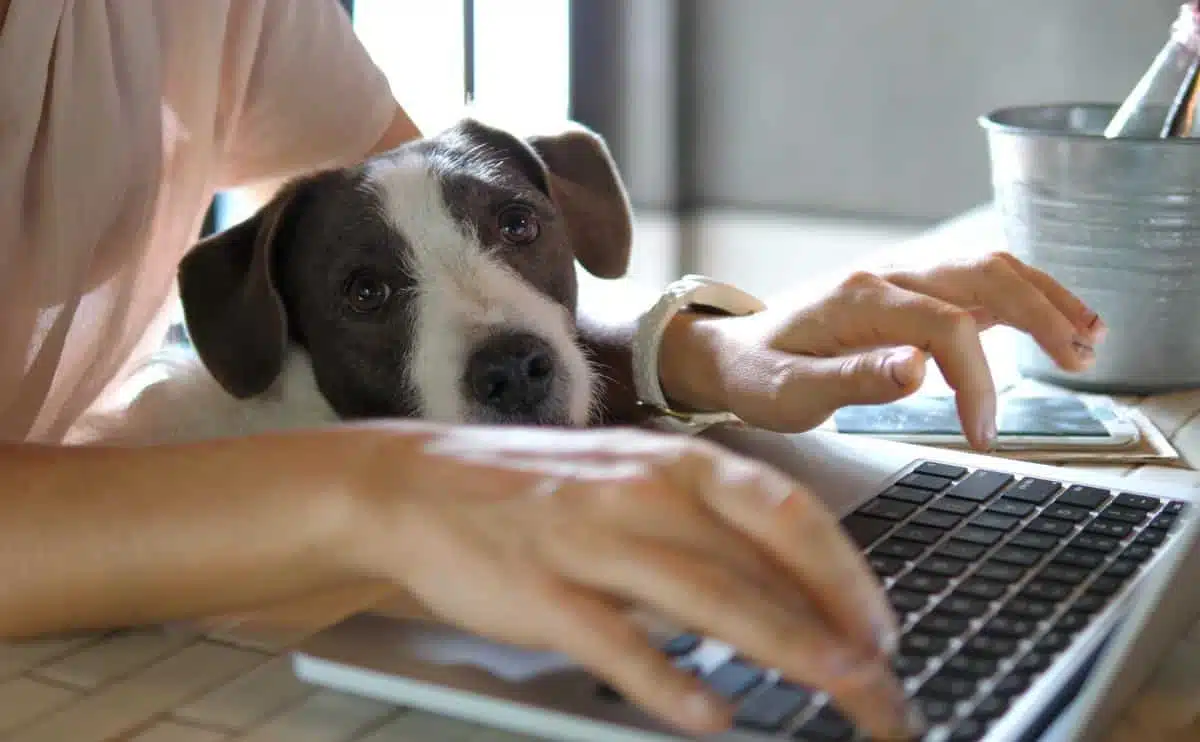 Pet insurance isn't a one-size-fits-all solution. Sometimes, policies need to be canceled for one reason or another. If you are contemplating canceling your Pets Best plan, here is a quick answer on how to cancel Pets Best Insurance.
Read Our Full Pets Best Review
How To Cancel Pets Best Policy
Pets Best's policy states: You may cancel your policy by notifying us in writing via mail, fax, or email. Any unearned collected premium will be refunded pro rata.
Fill Out The Cancellation Form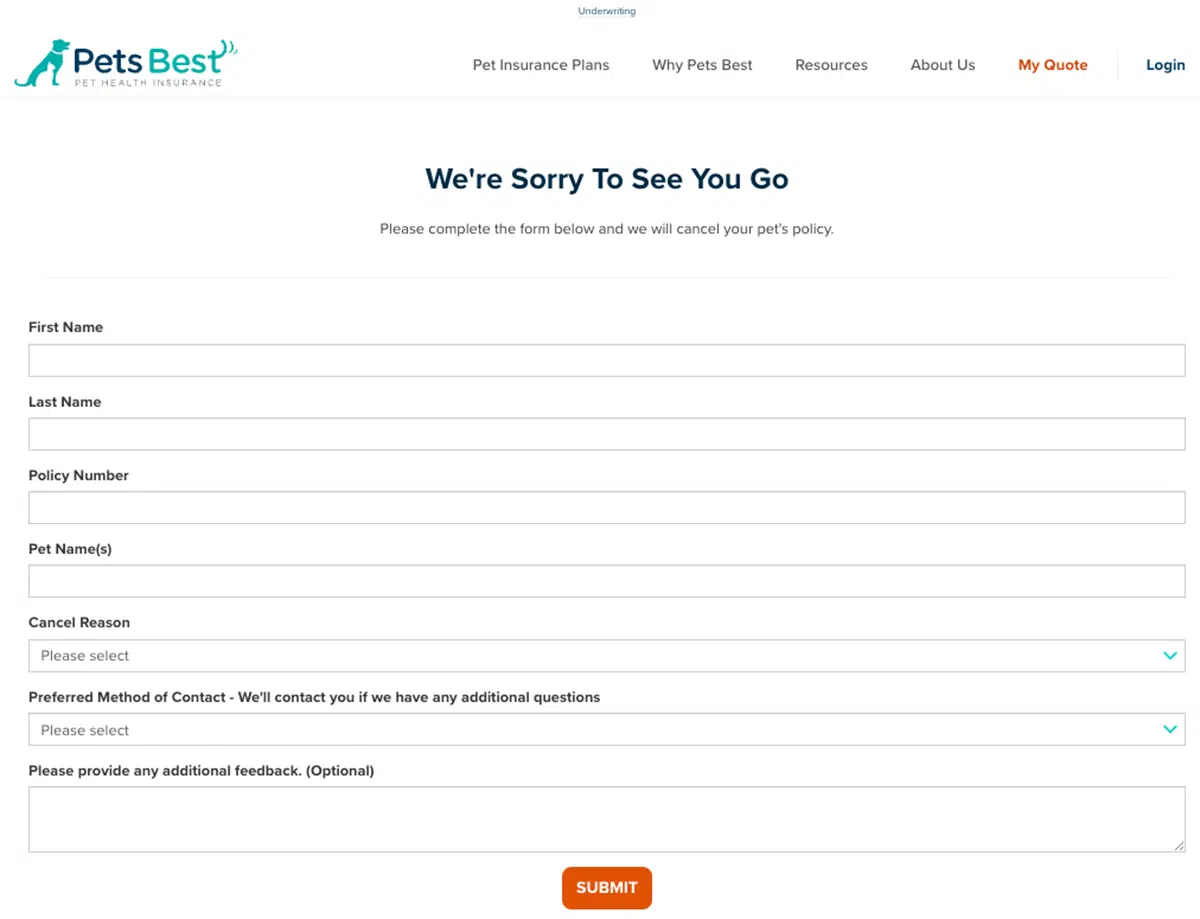 Pets Best makes canceling your insurance policy easy. Fill out this online form, and Pets Best will cancel your policy the day it receives your notice. It's that easy. No calling is required. The form takes less than a minute to complete, and canceling won't waste your time as it does with some companies.
Call To Cancel
If you'd like to speak with a Pets Best representative about canceling, call 1-877-738-7237. You can reach Pets Best Monday through Friday from 6am to 7pm MST and Saturday from 6am to 2pm MST. Customer service via phone is unavailable on Sundays.
Once you are connected with a representative on the phone, you can ask any questions about canceling your policy. If they say they can terminate your policy over the phone, then you can proceed if you'd like. However, once they confirm they've canceled the policy, ask them to email you a confirmation message that the policy has been terminated. Having it in writing will help you should you accidentally be billed afterward.
Mail To Cancel
Pets Best's mailing address is below.
Pets Best Insurance Services, LLC
965 Keller Rd.
Altamonte Springs, FL 32714
Fax To Cancel
You can cancel by faxing 1-866-777-1434.
Email To Cancel
You can email Pets Best at [email protected].
How To Find A New Pet Insurance Company
If you'd still like to insure your pet but weren't satisfied with Pets Best, look at our pet insurance reviews to see which pet insurance companies we recommend. Additionally, you can get quotes from many of the top pet insurance companies by filling out the quote form below.
Frequently Asked Questions
Can I Get My Money Back From Pets Best?
Yes, any money you have paid in advance for coverage can be refunded after your policy is terminated.
Can I Cancel Pets Best At Any Time?
Yes, you can cancel your pet insurance policy at any time.
What Is Pets Best's 30-Day Money-Back Guarantee?
You can cancel your policy for any reason within 30 days of the policy effective date, and Pets Best will refund 100% of any premium paid as long as no claims have been paid. This will revoke the policy entirely, denying any pending or not yet submitted claims.
What Happens To Pet Insurance When Pet Dies?
If you're canceling your pet insurance policy because your pet has crossed over the rainbow bridge, please know you are in our thoughts. It's evident that you cared immensely for your pet by insuring them to begin with, and the bond you shared is unbreakable. We hope you can find comfort in the memories you made with one another.
Regarding your question, after your pet dies, you should contact the insurance company and notify them. You can do so via the linked form or by calling their customer service line.
Other Insurers Will Exclude Pre-Existing Conditions
Before canceling your Pets Best policy, it's essential to know that any conditions your pet was diagnosed with before or during the time your dog was enrolled in Pets Best's insurance will be excluded from coverage by other insurers.
This can be incredibly impactful for pet parents whose dogs have been diagnosed with a chronic condition, such as diabetes, arthritis, allergies, or cancer. If you fall into this category, it may be wise to calculate your dog's medical expenses for a year and consider how Pets Best covers eligible conditions now and if those costs are something you can independently cover yourself.
However, there are other circumstances where you may want or need to cancel your pet insurance policy, so you'd like to move forward with canceling. No matter what, pet insurance is worth it, and insuring pets is a great way to protect your wallet and your pet.
Tagged With: Reviewed By Insurance Agent