To keep the lights on, we receive affiliate commissions via some of our links. Our review process.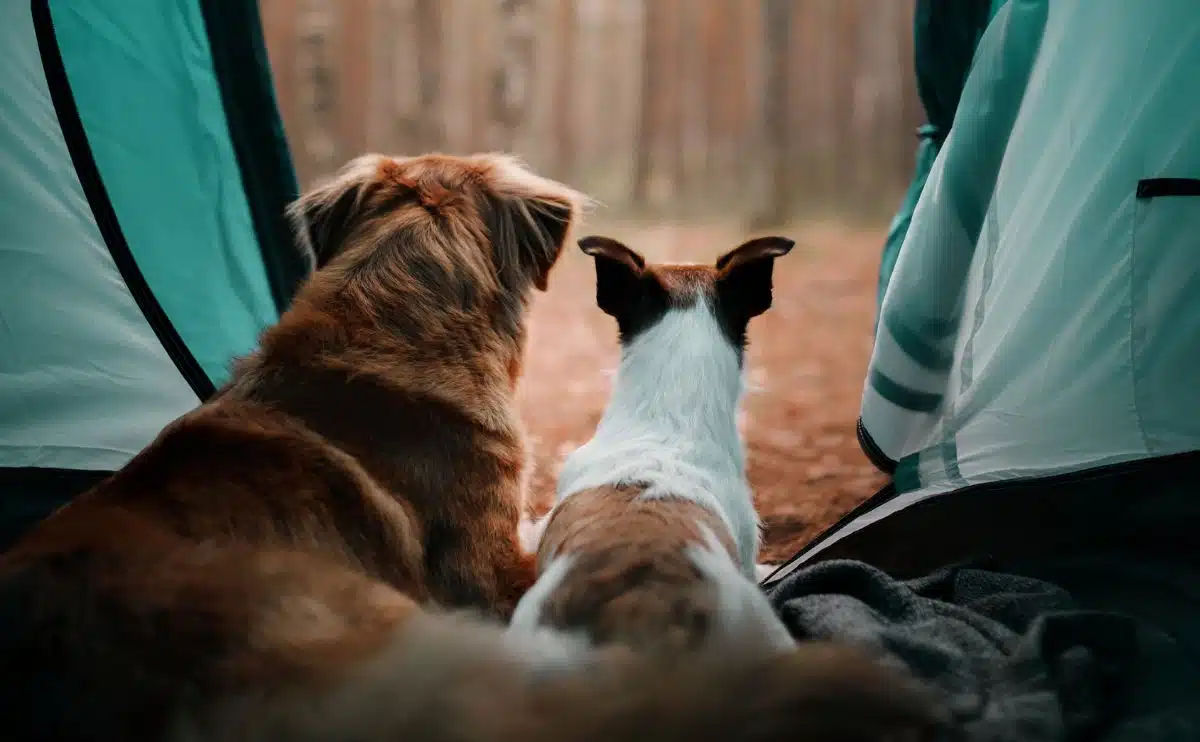 Pets Best and Figo are both known for offering thorough pet insurance coverage at some of the lowest prices in the industry. But does one cover more than the other? And does one process claims faster? We compare coverage, customer service and reputation, claim processing, customizations, and prices and explain which company we think is better. But keep in mind that every pet and budget are different, so we recommend getting quotes from multiple companies to ensure you get the best value for your unique situation.
Policy Coverage
Policy Coverage Winner

The table below shows what Pets Best and Figo cover. Both companies cover emergency care, surgery and hospitalization, specialized exams and specialty care, X-rays, blood tests, ultrasounds, cat scans, MRIs, rehabilitation, cancer, chronic conditions, euthanasia, hereditary conditions, congenital conditions, non-routine dental treatment, and prescription medications. Neither covers pre-existing conditions, cremation and burial costs, pregnancy and breeding, or unnecessary cosmetic procedures.
Pets Best
Figo
Illness Waiting Period*
14 Days
14 Days
Accident Waiting Period*
3 Days
1 Day
Hip Dysplasia Waiting Period*
14 Days
6 Months
CCL Surgery Waiting Period*
6 Months
6 Months
Behavioral Therapies
Alternative/Holistic Therapy
Wellness Care For An Extra Fee
Exam Fees
Extra Fee
Extra Fee
Underwriter
American Pet Insurance Company
Independence American Insurance Company (IAIC) (CA only)
Independence American Insurance Company (IAIC)
Markel American Insurance Company
Markel Insurance Company
A.M. Best Rating
Unrated
A-
A-
A
A
*Waiting periods for California, Maine, and Mississippi are as follows:
Accidents - 0 days
Illnesses - 14 days
Cruciate Ligament Conditions - 30 days
Routine Care - 0 days
Pets Best and Figo have excellent coverage. The biggest difference is that Figo covers alternative/holistic therapy and Pets Best doesn't. So if this isn't a must for you, then we think you'll be happy with the coverage you receive from either company.
One nice thing about Pets Best is that its waiting period for hip dysplasia is much shorter than Figo's. If your dog's breed is predisposed to hip dysplasia, the shorter waiting period from Pets Best may be important to you.
The biggest concern with Pets Best is that its primary underwriter is unrated by A.M. Best (a measurement of financial stability), which means it's considered higher risk than a company like Figo, whose underwriters have a A- and A ratings from A.M. Best.
Pets Best pets must be seven weeks or older to enroll, while Figo requires at least eight weeks of age. Neither company has maximum age restrictions.
Pets Best wins this category by a hair due to its shorter hip dysplasia waiting period and slightly younger minimum age requirement. However, we think Figo's coverage is extensive as well.
Customer Service & Reputation
Customer Service & Repuation Winner
Pets Best has gone through a lot since the COVID-19 pandemic began. Thanks to its thorough coverage and lower prices, it saw a massive uptick in policy purchases. However, this led to more claims being filed, and there wasn't enough staff to help resolve the increase in claims. As a result, complaints flooded in for poor customer service and long claim processing times. Unfortunately, Pets Best is still recovering.
Pets Best isn't alone in increased policy purchases and insufficient staff to tend to claims and other customer service needs. In fact, we've spoken with many pet insurance providers and have noticed there are longer response times across the board.
As for Figo, it has negative reviews regarding unpaid claims. However, they are often due to pre-existing conditions or wellness-related concerns that the policy doesn't cover. This is why you should read your pet insurance policy entirely, so you understand what is and isn't covered, ideally before you buy it. Figo still has excellent customer service reviews and is responsive to its customers' needs.
We've been in contact with Pets Best and have been told repeatedly that they're continuing to hire and train more help. Unfortunately, like many businesses, Pets Best struggles to find qualified applicants. For now, Figo wins with a better customer service reputation.
Claim Processing
Claim Processing Winner
Pets Best averages 7-14 days for claim processing. This is considered longer compared to its competitors. However, Pets Best offers an option to have them pay your vet directly, so you aren't required to pay a hefty vet bill in advance and wait for reimbursement. However, this isn't available everywhere, so check with your vet to see if this is an option for you. Figo doesn't offer this option.
Figo's claim processing is much faster with an average of three days, with about 50% closed within 24 hours. This is among the shortest of all the pet insurance companies we review.
Because Figo has a much shorter claim processing period and is more consistent with reimbursement timing, it's the winner of this category.
Price Of Policy
Price Of Policy Winner

Pets Best has no enrollment fees and a $2 per month transaction fee (if you pay monthly). On the other hand, Figo has a $15 one-time fee and a $2 transaction fee for each monthly premium payment. Both companies offer other premium payment options that allow you to subtract the transaction fee, so ask if you are interested in learning more.
Your premium price quote is based on your pet's details (age, breed, location, etc.). We recommend obtaining quotes from each company for your specific pet. You can also visit our pet insurance comparison quotes to see a few sample prices we've gathered.
Figo is commonly among the least expensive pet insurance companies in quotes that we've run and Pets Best is all over the board. It's truly a case-by-case situation, which is why it's always best to get quotes for your specific dog to compare what pet insurance could cost for you. You can use our pet insurance quote form to get multiple company quotes when you complete this one-quick form.
Additionally, both companies offer two wellness plans, which are not insurance plans. Wellness, sometimes called preventative plans, help cover routine care expenses, such as vaccinations, flea & tick preventative, annual exams, teeth cleanings, and more.
You cannot purchase wellness plans from Pets Best or Figo on their own. They can only be included as an add-on to your pet insurance policy. The table below lists monthly prices for the plans and the maximum amounts included for each routine procedure.
Company & Plan
Pets Best
EssentialWellness
Pets Best
BestWellness
Figo
Basic
Figo
Plus
Monthly Price
$16 ($14 in WA)
$26 ($30 in WA)
$9.50
$16.50
Wellness Exams
$50
$50
$20
$40
Vaccines*
$125
$150
$30
$50
Tests**
$90
$125
$20
$45
Spay/Neuter or Teeth Cleaning
$0
$150
$40
$75
Microchip/Health Certificate
$20
$40
$15
$30
Deworming
$20
$20
$10
$10
Annual Wellness Coverage
$305
$535
$135
$250
*Vaccines include titers, rabies, and other vaccines approved for general use by AVMA (American Veterinary Medical Association) or equivalent industry regulating entity. This category also includes flea, tick, and heartworm preventatives.
**Tests include heartworm test, FELV screen, blood, fecal, and parasite exam, urinalysis, or ERD.
It's a bit of a mixed bag on which company comes out less expensive. However, Pets Best has no one-time fees, and its wellness plans are only slightly more costly for double the coverage that Figo offers, which is why Pets Best is our winner for this category.
Discounts
Pets Best
Pets Best offers the following discounts:
5% off for multiple pets
5% off for military members and their families
Use this link to take advantage of the best possible price. No promo code is needed. You can also visit our dedicated Pets Best promotions page to learn more.
Figo
Figo offers the following discounts:
5% off any new Figo pet insurance policy (exclusive for Canine Journal readers – use this link)
5% off for multiple pets
Your deductible automatically goes down $50 each year you don't receive a claim payment
Use this link to take advantage of the best possible price. No promo code is needed. You can also visit our dedicated Figo promotions page to learn more.
Plan Customization
Plan Customization Winner

Finding a company with the coverage you need that fits your budget is necessary. Look below to see what plan options are offered by each provider.
| | Pets Best | Figo |
| --- | --- | --- |
| Deductible Options | $5,000, unlimited | $100, $250, $500, $750 |
| Payout Options | $50, $100, $200, $250, $500, $1,000 | $5,000, $10,000, Unlimited |
| Reimbursement Options | 70%, 80%, 90% | 70%, 80%, 90%, 100% |
| Accident-Only Plan | | |
Both companies offer multiple plan customizations to help you find the perfect coverage to fit your budget, but if you want an accident-only plan, Pets Best is your best option.
What's The Verdict?
Overall Winner

Overall, Pets Best wins this comparison against Figo due to its thorough coverage, better wellness packages, and customization options. However, if you want claims processed quicker, you may consider Figo. We recommended obtaining quotes for each company because we think both are excellent options, and your decision may be swayed based on price. If you didn't find what you were looking for, our experts dig deeper into each company in our individual reviews of Pets Best and Figo.
Our experts have spent thousands of hours researching to bring you our comprehensive and frequently updated pet insurance reviews, including our top picks, along with details on each of the most popular pet insurance companies. So, if you want to know how other providers compare against one another, you may find this review helpful in your pet insurance search.
Tagged With: Reviewed By Insurance Agent, Vs