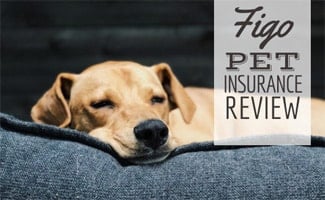 Figo is consistently among the middle of the pack price-wise for pet insurance providers based on reader feedback and our own test quotes. But does it offer similar coverage as some of the more costly pet insurance companies? Will Figo cover accidents and illnesses for your pet during an emergency?
Figo Pet Insurance
Pros
Annual deductible (not per incident)
BBB rating: B+
Claims are typically paid within 5-7 business days
Vet exam fee can be covered for an additional cost
App available to support claims via iOS and Android
10% multi-pet discount
Your pet is covered when they travel with you in the U.S., Canada and Puerto Rico
Cons
If there is a knee injury prior to enrollment or during the 6-month waiting period, Figo only covers CCL (ACL) on a second leg if the first leg remains healed for 12 months
One-time $9 admin fee + $2/mo or $10/annual fee (waived if ACH setup w/bank)
Key Features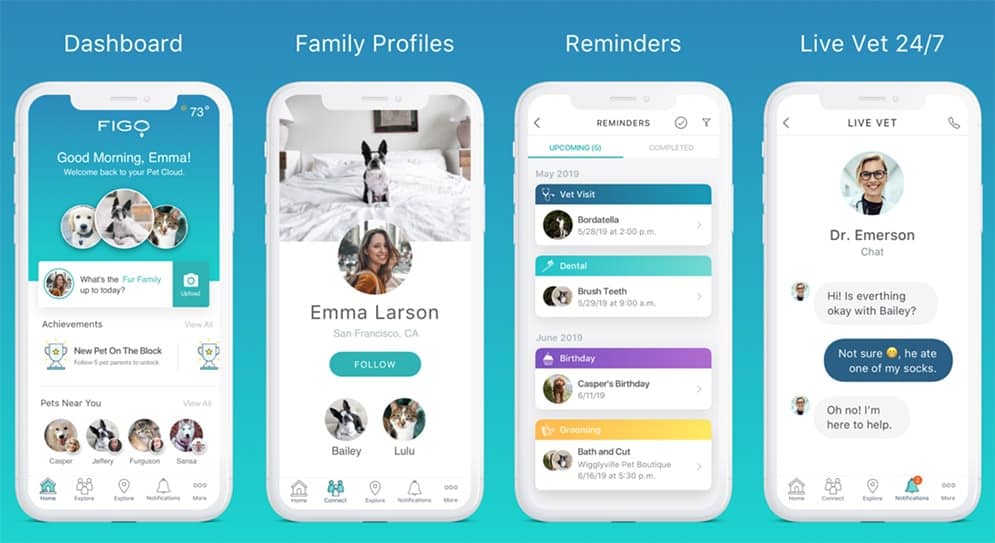 Underwriter: Independence American Insurance Company (IAIC)
The first exam after the effective policy date will be used as a baseline
Bilateral exclusions (a condition or disease that affects both sides of the body): luxating patellas, cruciate ligament tears or ruptures, cataracts, glaucoma, cherry eye, entropion, ectropion, hip dysplasia, elbow dysplasia and osteochondritis dissecans
Processes a majority of claims within 5-7 business days (closes nearly half in 24 hours), and you can submit them via app, fax, email or mail
Direct deposit reimbursement is available
Pet Cloud app reminds you of upcoming vet appointments, gives you popular pet places around you, 24/7 live vet video chat, file a claim, meet pets near you and more
Pre-Existing Conditions
Defined by Figo as:
Claims for Accident or Illness to the Pet(s) that occur or manifest, whether treated or not, prior to the effective date of the Policy or during the waiting period.
Customer Service Hours
Phone, text, chat, email, fax, Facebook Messenger or Twitter: Monday – Friday 8am to 7pm CST and Saturday 8am to 6pm CST
Text only: Sunday 11am to 3pm CST
Waiting Periods
14 days: Illness
3 days: Accidents (depending on state)
6 months: Cruciate ligament events and knees
14 days: Hip dysplasia
What Does Figo Cover?
Services included are not limited to this list and are subject to change.
| Covered | Not Covered |
| --- | --- |
| Vet exam fee (optional) | Pre-existing conditions |
| Emergency and hospitalization | Routine or preventative care |
| Surgery | Spaying or neutering |
| Hereditary and congenital conditions | Training classes and devices |
| Prescription medication | Grooming |
| Cancer treatment | Breeding, pregnancy or giving birth |
| Specialty care | Eating disorders |
| Chronic conditions | Behavioral therapy |
| X-rays, MRI's, cat scans, ultrasounds, bloodwork | |
| Ligament and knee conditions (after 1 year waiting period) | |
| Hip dysplasia (after 1 year waiting period) | |
| Rehabilitation (optional) | |
| Prosthetic and orthotic devices | |
| Physical therapy (optional) | |
| Holistic and alternative therapies (optional) | |
| Stem cell therapy | |
| Non-routine dental (limited to being related to accidents only) | |
| Costs of euthanasia | |
Does Figo Cover Hip Dysplasia?
Hip dysplasia that first shows signs/symptoms after the 14-day waiting period for illness may be eligible for coverage. Most new policies have a 1-year waiting period from the policy effective date before coverage becomes available.
How Much Does Figo Cost?
Figo offers a variety of deductible options ($100, $200, $250, $500, $750, $1,000 and $1,500) as well as reimbursement selections (60%, 65%, 70%, 80%, 90% and 100%). Figo is the only provider we've reviewed to offer a 100% reimbursement option. Please know that all of the deductible and reimbursement options are not available in every state.
Below is a table showing examples of quotes from Figo. You can put your pet's information directly into its site to get a better estimate for your pet (use our link below for the best discount).
Breed
Labrador Retriever
English Cocker Spaniel
German Shepherd
Yorkshire Terrier
Yorkshire Terrier
Mixed Breed Cat
Male/Female
Female
Female
Male
Male
Female
Female
Age
2 years
8 years
4 years
6 years
2 months
2 years
Location
Florida
(zip code: 33134)
Illinois
(zip code: 60290)
California
(zip code: 90001)
New York
(zip code: 10001)
New York
(zip code: 10001)
Washington D.C.
(zip code: 20001)
Reimbursement Level
80%
70%
90%
80%
80%
80%
Annual Deductible
$250
$500
$500
$250
$250
$250
Annual Limit
$5,000
Unlimited
$10,000
$10,000
$5,000
Unlimited
Price Per Month
$29.07
$69.68
$78.02
$72.85
$41.43
$19.04
You can get personalized price quotes for your pet(s) from reputable companies when you fill out just 1 short form. You can also visit our pet insurance quotes page to see how the cost of Figo stacks up against the competition.
Coupon
Reimbursement Story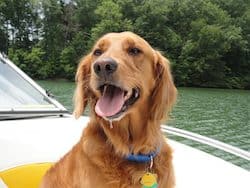 Dog: Dealer, 6-year-old Golden Retriever
Diagnosis: Cancer – Soft Tissue Sarcoma
Pet Parent: Mary Schuenemann, Illinois
My 6 year old Golden Retriever, Dealer, was diagnosed with a lump on his front leg in October 2018. He underwent a surgery to remove the lump. Once it was sent for further testing, it was discovered that it was Soft Tissue Sarcoma. My home vet unfortunately could not get clean lines, so I brought him to the University of Wisconsin Vet School for a second opinion. They recommended another surgery and this time all lines were clean. The best feeling ever!!! Figo paid 90% of the bill, of which, I am grateful. He is currently in remission!! Dealer is also part of the Morris's Golden Retriever Lifetime Study. Thank you Figo for letting me give my dog the best care and helping save his life!!!
Treatment Cost: Approximately $3,000
Reimbursement: Approximately $2,700 (90%)
What Do People Think Of Figo?
Positive Reviews
The tides have turned! Both Kodi and Kiki have now benefited from the updated Figo. The new app process of submission gives a result in about 3 days. Kiki got into some Lily plants and was rushed to the ER. She had a 48 hour stay on fluids and many tests and thankfully turned out for the best. Figo covered the entire visit. Kodi was coughing and we took him in for a checkup. After an x-ray we located fluid in his chest. It was drained and analyzed. We are still awaiting final diagnosis for cause and treatment, but Figo covered the entire visit. Very satisfied with the new Figo! Kodi and Kiki thank you! – Dan M., Yelp 11/15/2019
This is the easiest most wonderful insurance experience I have ever had. The website is super simple to use and the staff at Figo are very helpful. Figo is an honest company that really wants to help. I wish human insurance was this reliable. – Elizabeth R., TrustPilot 11/22/2019
Negative Reviews
$900 lesson learned….. I communicated through the app to cancel the pet insurance last March when I was notified of the increase, or so I thought. My fault for not checking my statements more closely — but my account was never closed and my "auto enroll increase" processed too. No claims made— paying for pet insurance — biggest waste of my money. They have no record of my request to cancel and complaints of the increase cost. – Tricia G., Yelp 12/2/2019
I paid 10K over two years to insure my 5 pets. When my Chihuahua tore her ACL, and it cost me 15K for surgeries, they categorized the tear as PREEXISTING because she had a misalignment of her knee. I guess everything is preexisting if you stretch the analysis far enough. They did the same for all of my pets. They work hard to find a way to not pay ANYTHING. Don't waste your money. – Karena R., TrustPilot 11/17/2019
Figo vs Other Companies
See what the key differences are between Figo and other leading pet insurance companies.
Figo vs Healthy Paws
Healthy Paws was founded in 2009 and has a well established reputation for customer service. Figo was founded in 2012 and doesn't have the customer service reputation that Healthy Paws has.
Healthy Paws pays 99% of its claims within 2 days, while Figo typically pays claims within 5 to 7 business days.
Healthy Paws was more consistently among the least expensive options in quotes we ran, whereas Figo was more sporadic.
Is Figo The Best Pet Insurance?
Figo is less expensive than some pet insurance companies, and it offers comparable coverage to other top pet insurance companies. We've compared Figo against other top pet insurance companies and ranked our top 3 in our pet insurance reviews. You can see if Figo made our top picks and which companies we feel are the best.
Would you cover your pet with Figo pet insurance?