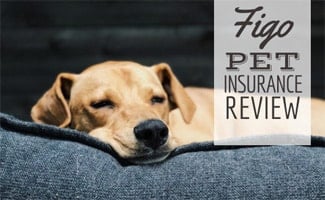 Figo offers customizable coverage for you to choose one of their three comprehensive plans. You can then add-on coverage for Wellness, Veterinary Exam Fee Coverage, or the Extra Care Pack. Figo is one of the only pet insurance companies to offer up to 100% reimbursement, so big vet bills won't break your bank.
No pet insurance company covers pre-existing conditions, but Figo will help you identify those conditions at the start of your policy. If you don't think you'll get value out of pet insurance after your initial review, just cancel within 30 days of signing up to get your money back. Find out if Figo offers the coverage you're looking for and if it will align with your budget.
Figo Pet Insurance
Pros
Annual deductible (not per-incident)
BBB rating: B
Claims repayment averages 4 days, but 50% are closed within 24 hours
Vet exam fee can be covered for an additional cost
App available to support claims via iOS and Android
5% multi-pet discount
Your pet is covered anywhere in the world
No upper age limits (pets must be 8 weeks or older)
Optional wellness plan (not available in all states) can be purchased as an add-on
Cons
If there is a knee injury prior to enrollment or during the 6-month waiting period, both knees are excluded from coverage
$2/month transaction fee (can be waived if you pay annually)
$15 administration fee
Key Features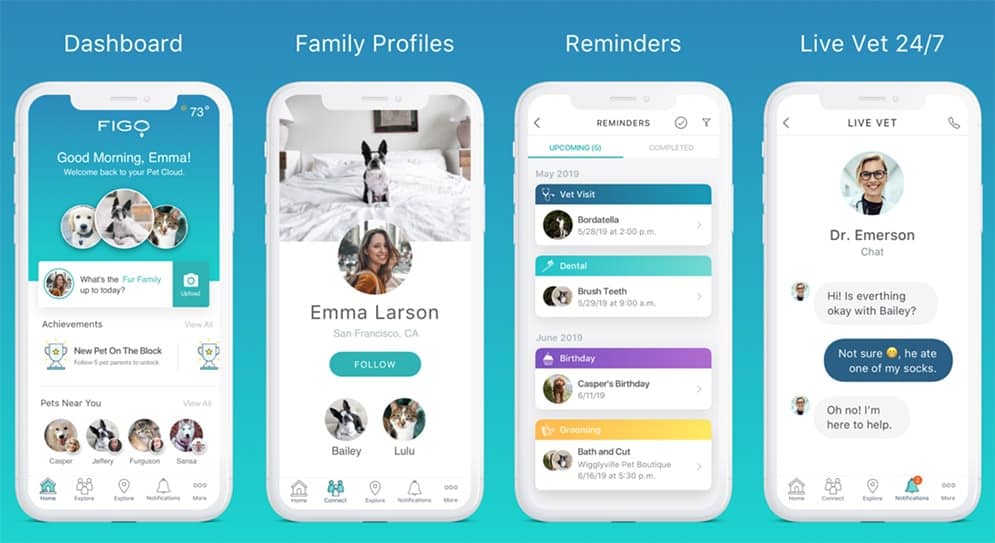 Underwriter: Independence American Insurance Company (IAIC)

A.M. Best rating (a measure of financial stability): A-

An exam within the last 12 months is used as your pet's baseline (if there is no exam within the last 12 months, the first exam after the effective policy period is used as a baseline)
Bilateral exclusions (a condition or disease that affects both sides of the body): luxating patellas, cruciate ligament tears or ruptures, cataracts, glaucoma, cherry eye, entropion, ectropion, hip dysplasia, elbow dysplasia, and osteochondritis dissecans
Claims process:

Must submit claims within 180 days
Submit claims via Figo Pet Cloud app or by mail
Processes the majority of claims within 4 days (closes nearly half in 24 hours)
Direct deposit or check reimbursement is available

Diminishing deductible: for each year a policyholder is claim free, the deductible decreases $50 until it is $0
Pet Cloud app reminds you of upcoming vet appointments, gives you popular pet places around you, 24/7 live vet video chat, file a claim, meet pets near you, and more
Some of the most common claims submitted by Figo customers are:

Vomiting: $550
Diarrhea: $550
Knee/Hip Issues: $500 to $800 and $1,000+ for surgery

Offers pre-approval of estimates/procedures in advance of treatment
We choose them as the best pick for many pet insurance categories, including:

Best For 100% Reimbursement
Best For Puppies
Best For Cats
Pre-Existing Conditions
Defined by Figo as:
Claims for Accident or Illness to the Pet(s) that occur or manifest, whether treated or not, prior to the effective date of the Policy or during the waiting period.
Figo may cover curable pre-existing conditions if they show no signs or symptoms within 12 months of last treatment.
Customer Service Hours
Phone, text, live chat, email: Monday – Friday 8am to 7pm CST and Saturday 8am to 6pm CST
Text only: Sunday 11am to 3pm CST
Waiting Periods
14 days: Illness
1 day: Accidents
6 months*: Cruciate ligament events and knees
6 months*: Hip dysplasia
*Ability to waive if exam/waiver form is completed by a veterinarian within the first 30 days of policy period and there are no pre-existing conditions.
What Does Figo Cover?
Please know that none of the pet insurance providers in our comparison cover pre-existing conditions or cremation and burial costs. All of them cover the following items when deemed medically necessary: x-rays, blood tests, ultrasounds, cat scans, MRIs, rehabilitation, specialized exams, surgery, hospitalization, emergency care, specialty care, hydrotherapy, chronic conditions, cancer, diagnostic treatment, alternative/holistic therapy, and euthanasia. However, there may be limitations to this coverage, so please check your policy.
| Condition | Covered By Figo |
| --- | --- |
| Exam Required To Set Health Baseline | |
| Behavioral Therapies | |
| Exam Fees | Extra Fee |
| Wellness Care Available For An Extra Fee | Extra Fee |
| Non-Routine Dental Treatment | |
| Hereditary Conditions | |
| Congenital Conditions | |
| Prescription Medication | |
| Breed, Whelping, Pregnancy | |
| Cosmetic Procedures (e.g., Tail Docking, Ear Cropping, Dew Claw Removal) Unless Medically Necessary | |
How Much Does Figo Cost?
Figo offers a variety of deductible options ($100, $200, $250, $500, $750, $1,000, and $1,500) as well as reimbursement selections (70%, 80%, 90%, and 100%). Figo is one of the only providers we've reviewed to offer a 100% reimbursement option. Please know that all of the deductible and reimbursement options aren't available in every state.
Below is a table showing examples of quotes from Figo. You can put your pet's information directly into its site to get a better estimate for your pet (use our link below for the best discount).
Breed
Labrador Retriever
English Cocker Spaniel
German Shepherd
Yorkshire Terrier
Yorkshire Terrier
Mixed Breed Cat
Male/Female
Female
Female
Male
Male
Female
Female
Age
2 years
8 years
4 years
6 years
2 months
2 years
Location
Florida
(zip code: 33134)
Illinois
(zip code: 60290)
California
(zip code: 90001)
New York
(zip code: 10001)
New York
(zip code: 10001)
Washington D.C.
(zip code: 20001)
Reimbursement Level
80%
70%
90%
80%
80%
80%
Annual Deductible
$250
$500
$500
$250
$250
$250
Annual Payout Limit
$5,000
Unlimited
$10,000
$10,000
$5,000
Unlimited
Price Per Month
$29.07
$69.68
$78.02
$72.85
$41.43
$19.04
You can get personalized price quotes for your pet(s) from reputable companies when you fill out just one short form. You can also visit our pet insurance quotes page to see how the cost of Figo stacks up against the competition.
Optional Coverage
Figo also offers optional "power-ups" for Wellness, Veterinary Exam Fees, and Extra Care Pack.
Wellness
This optional add-on offers coverage for costs associated with routine care, such as annual checkups, vaccines, and other preventative items. There are two plans to choose from:
Basic: annual wellness coverage of $135
Plus: annual wellness coverage of $250
Veterinary Exam Fees
Vet exam fees are something you may assume are included with most pet insurance policies, but each company handles it differently. For an added fee, you can have exam or consultation fees associated with the diagnosis of your pet's eligible illness or accident covered. Included with this power-up is up to $250 of any special diet prescribed by a licensed veterinarian as well.
Extra Care Pack
The following items are included in this optional add-on:
Advertising and reward
Vacation cancellation
Boarding fees
Loss due to theft or straying (annual limit is $150)
Third-party property damage liability ($10,000 annual limit)
Final respects ($250 toward cremation/burial expenses)
Coupon
Reimbursement Examples
Figo uses a "copay then deductible" reimbursement method. This is calculated in the following way:
(Eligible vet expenses x Reimbursement percentage) – Remaining annual deductible = Reimbursement amount
Bowie's Torn CCL
Dog: Bowie, 7-year-old Saint Bernard mix
Diagnosis: Torn CCL surgery
Total Vet Cost: $4,899.17
Total Reimbursed By Figo: $4,251.78
Dealer's Cancer Diagnosis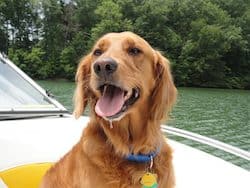 Dog: Dealer, 6-year-old Golden Retriever
Diagnosis: Lump on his front leg resulting in cancer (soft tissue sarcoma)
Total Vet Cost: Approximately $3,000
Total Reimbursed By Figo: Approximately $2,700 (90%)
Mystique's Episioplasty Surgery
Dog: Mystique, 1-year-old Golden Retriever
Claim: Episioplasty surgery
Total Vet Cost: $2,021.38
Total Reimbursed By Figo: $2,021.38
Frequently Asked Questions
Here are some frequently asked questions regarding Figo pet insurance from our readers.
What Does Figo Stand For?
We reached out to Figo and according to them, it's a play on the popular dog name "Fido." An astute marketer might note the integration of the word "go" as in "move forward."
Does Figo Cover Dental?
Figo covers non-routine dental treatment and trauma to the teeth, face, and jaw. It also covers tooth extractions due to an accident. The key for dental procedure coverage is that it must be part of a non-routine situation.
How To Cancel Figo Pet Insurance?
You may cancel your policy at any time by emailing Figo at support@figopetinsurance.com. You can also reach them at (844) 738-3446. Any pro-rated refunds for pre-payment of your annual policy will be granted based on your policy contract conditions.
If you'd like a replacement for your Figo insurance policy, take a look at our pet insurance reviews to see which pet insurance companies we've selected in our top three.
Does Figo Have A Wellness Plan?
Figo offers an optional wellness plan in some states. It also offers a wellness plan for canines and felines as an option in its employee benefit plans.
Figo vs Other Companies
Interested in seeing how Figo stacks up against other popular pet insurance companies? We've written comparison articles for you to see how Figo and other leading pet insurance companies compare in coverage, customer service and reputation, claim repayment timeline, plan customization, and price.
Is Figo The Best Pet Insurance?
Figo is often less expensive than some pet insurance companies, and it offers comparable coverage to other top competitors. We've compared Figo against other top pet insurance companies and ranked our top three in our pet insurance reviews. Check it out to see whether Figo made our top picks and which companies we feel are the best.
Would you cover your pet with Figo pet insurance?