To keep the lights on, we receive affiliate commissions via some of our links. Our review process.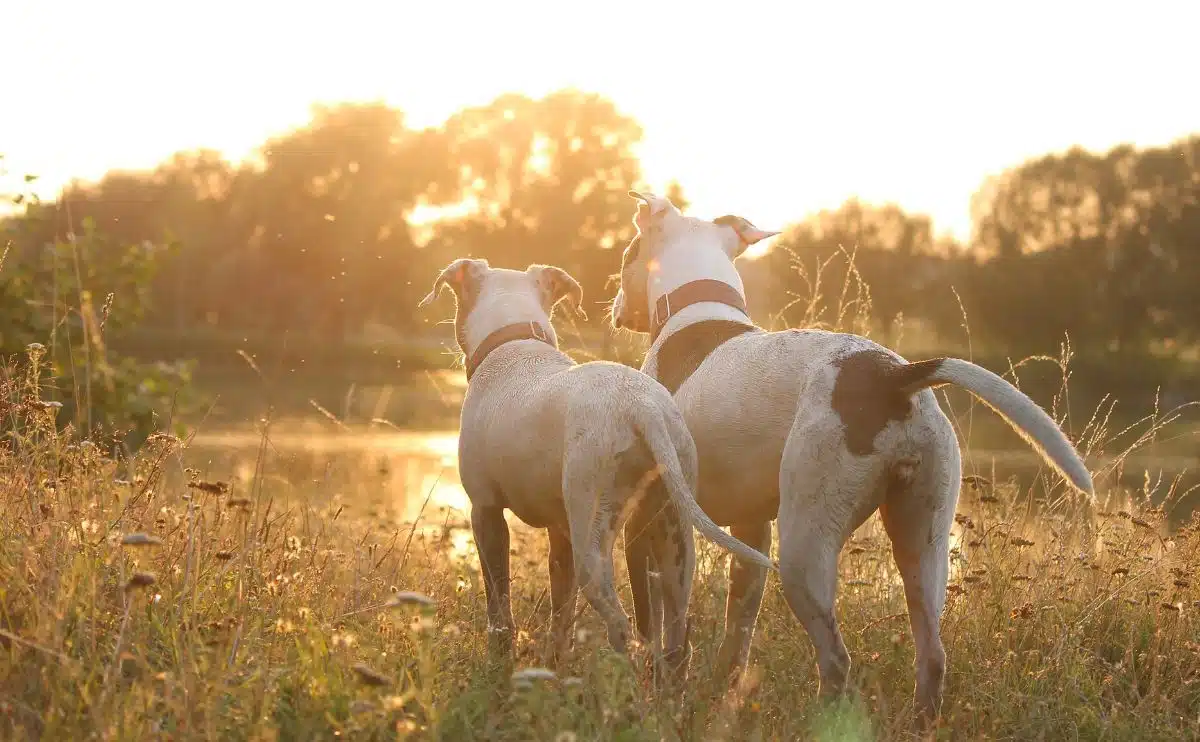 Trupanion and Nationwide each offer unique features where one may be a better option over the other for you. We know pet insurance isn't a one-size-fits-all product. This is why we explain their coverage, price, reputation, and the scenarios when we think you may want to consider one of them over our top picks.
Policy Coverage
Policy Coverage Winner

The table below shows specifically what Trupanion and Nationwide cover. Both companies cover emergency care, surgery and hospitalization, specialized exams and specialty care, X-rays, blood tests, ultrasounds, cat scans, MRIs, rehabilitation, cancer, chronic conditions, euthanasia, hereditary conditions, congenital conditions, non-routine dental treatment, and prescription medications.
Neither covers pre-existing conditions, cremation and burial costs, pregnancy and breeding, or unnecessary cosmetic procedures.
Trupanion
Nationwide
Illness Waiting Period*
30 Days
14 Days
Accident Waiting Period*
5 Days
14 Days
Hip Dysplasia Waiting Period*
30 Days
14 Days
CCL Surgery Waiting Period*
30 Days
12 Months
Behavioral Therapies
Alternative/Holistic Therapy
Extra Fee
Wellness Care For An Extra Fee
Exam Fees
Underwriter
American Pet Insurance Company
National Casualty Company Veterinary Pet Insurance Company (California only)
A.M. Best Rating
Unrated
A+
A+
*Waiting periods for California, Maine, and Mississippi are as follows:
Accidents - 0 days
Illnesses - 14 days
Cruciate Ligament Conditions - 30 days
Routine Care - 0 days
While at a glance, it may appear like Nationwide offers the best coverage, there are some things you'll want to be aware of before making your decision. First of all, some of Nationwide's pet insurance policies use a benefit schedule. This is different than any other pet insurance policy.
A benefit schedule outlines the maximum coverage amount you should expect to be reimbursed per incident when you make a claim for any given treatment. This is different from other pet insurance companies. Most companies' (including Trupanion) claim repayment calculations are based on your vet's receipt, and thus, the amount you actually paid your vet vs a figure reflected in the benefits schedule (Nationwide) that may not cover what you paid, especially in areas with higher living costs.
Additionally, Trupanion has a per-incident lifetime deductible instead of an annual deductible, which most pet insurance providers use. This means you have to meet the deductible multiple times for every new emergency your pet encounters instead of one annual deductible, which means all claims go toward one deductible (annual deductibles are usually less costly to the policyholder).
However, Trupanion has no lifetime limit which means that over time, a few costly treatments could end up being covered with them that may exceed the lifetime limits of another carrier.
One thing both Trupanion and Nationwide have going for them is that neither company lists any bilateral exclusions for CCL injuries. Many other pet insurance companies we review exclude CCL injuries if one leg has experienced pre-existing issues. This makes Trupanion and Nationwide good options for those of you who have dogs with a pre-existing knee condition because they're more likely to cover a second, currently healthy knee than their competitors. However, it's always important to read your contract carefully because the sample policies we've examined may be different from yours.
Overall, it's hard to choose a winner here because each person's preferences vary, so we've declared this one a tie.
Customer Service & Reputation
Customer Service & Reputation Winner

Unfortunately, finding negative reviews for Trupanion and Nationwide isn't too difficult. However, both are relatively large companies with many customers to satisfy. Unfortunately, it's more common for people to post poor reviews when upset than positive reviews when they're happy.
According to feedback from our readers and many online reviews, customers complain about Trupanion denying claims, classifying unwarranted items as pre-existing, having higher monthly premiums than competitors, having long claim repayments, and more.
Meanwhile, Nationwide has complaints about its benefit schedule not including enough coverage, not paying out claims, low claim reimbursements, being told false information about coverage, high premiums, and more.
Neither has an unblemished reputation, but both companies have an A+ rating with the BBB and consumer comments suggest that Trupanion works harder to resolve customer concerns, giving them a slight edge in this department.
Claim Processing
Claim Processing Winner

Trupanion processes claims within two days on average, which is considered good since most companies average fewer than ten days. Also, you may be able to have Trupanion pay your vet directly, so you don't have to pay a hefty vet bill in advance and wait for reimbursement. Check with your vet to see if Trupanion Express is an option at their office or if they are willing to work with Trupanion to set it up.
Nationwide averages four days to repay claims (also good), but it doesn't offer a direct payment option for vets as Trupanion does. This is why Trupanion wins this category.
Price Of Policy
Nationwide Winner

Trupanion offers one plan and charges a one-time enrollment fee of either $0, $25, or $35 (depending on your state) but no monthly transaction fees. Meanwhile, Nationwide has no one-time fees and a $2 monthly transaction fee.
Your premium price quote is based on your pet's details (age, breed, location, etc.). We recommend obtaining quotes from each company for your specific pet. You can also visit our pet insurance comparison quotes to see a few sample prices we've gathered.
Nationwide almost always came out less expensive than Trupanion in the quotes we've run. However, remember that it's always best to get quotes for your specific dog to compare what pet insurance could cost for you. You can use our pet insurance quote form below to get multiple company quotes when you complete this one-quick form.
Additionally, Nationwide has a benefit schedule, whereas Trupanion's deductible is per-condition and lifetime. A benefit schedule could limit the amount of money that can be reimbursed for your dog's ailments. And as for a per-incident deductible, if your dog is subject to chronic conditions, like allergies, hip dysplasia, cancer, urinary tract infections, etc., then Trupanion may be a better choice.
Coupons
Trupanion
Use this link to take advantage of the best possible price and get a quote for your pet from Trupanion. You can also visit our dedicated Trupanion promotions page to learn more.
Nationwide
Nationwide Pet Insurance offers the following discounts:
5% off for 2-3 pets covered
10% off for 4 or more pets covered
Use this link to take advantage of the best possible price. No promo code is needed.
Plan Customization
Plan Customization Winner

Trupanion's policies aren't nearly as customizable as many other pet insurance companies. Trupanion also has a per-incident deductible (choose from $0 to $1,000), which means you'll have to meet the deductible multiple times in a policy year if your pet has more than one emergency or illness. This can result in more expenses for you.
Nationwide offers four different plan options: Whole Pet, Whole Pet With Wellness, Major Medical, and Major Medical With Wellness. Nationwide's Major Medical plans differ significantly from the competition because they use a benefit schedule for any given condition or treatment, outlining the maximum reimbursement amount you can expect, regardless of how much your vet charges.
| | Trupanion | Nationwide |
| --- | --- | --- |
| Deductible Options | $0-$1,000 | $250 |
| Payout Options | Unlimited | Limited Per Condition, Unlimited |
| Reimbursement Options | 90% | 50%, 70%, 90% |
In summary, Trupanion plans have fewer options to choose from, making their policies less customizable, yet easier to understand. The benefits schedule that Nationwide uses to determine claims payouts may or may not cover your vet's billing amount for treatments, medications, etc. So, depending on how complicated you want your insurance to be and how satisfied you are with a benefit schedule determining payouts, you might make a different choice than someone else with a different comfort level. We feel that Trupanion is a more straightforward option for customers who want a more predictable and easy-to-understand policy.
What's The Verdict?
Overall Winner

Trupanion and Nationwide are great options for those of you who have dogs with pre-existing conditions. These two companies may be better options if you need a condition or disease covered that can affect both sides of the body but has only presented itself on one side. Trupanion has more customizations, a faster claim processing average, and a better customer service reputation. But if you want lower prices, Nationwide may be worth getting a quote from.
If you didn't find what you were looking for in this comparison, our experts have gone in-depth with individual reviews of Trupanion and Nationwide so you can expand your comparison.
Our experts have spent thousands of hours researching to bring you our comprehensive and frequently updated pet insurance reviews, including our top picks, along with details on each of the most popular pet insurance companies. So, if you want to know how other providers compare against one another, you may find this review helpful in your pet insurance search.
Tagged With: Reviewed By Insurance Agent, Vs