To sustain this free service, we receive affiliate commissions via some of our links. This doesn't affect rankings. Our review process.
Trupanion and Nationwide aren't among our most recommended pet insurance providers, but there are instances where we think they may be better options for your pet. We explain their coverage, price, reputation, and what scenarios we think you may want to consider one of them over our top picks.
Visit Trupanion's Website | Visit Nationwide's Website
TRUPANION FLORIDA RESIDENTS: The plan reviewed here is not available for new customers in Florida. Contact Trupanion to learn more about what is available in your state and read the policy carefully for details.
Policy Coverage
The table below shows specifically what Trupanion and Nationwide cover. Both companies cover blood tests, MRIs, rehabilitation, surgery, hospitalization, emergency care, specialty care, non-routine dental treatment, chronic conditions, hereditary conditions, congenital conditions, diagnostic treatment, alternative/holistic therapy, behavioral therapies, and prescription medications.
| | Trupanion | Nationwide |
| --- | --- | --- |
| Overall Ranking in our Pet Insurance Comparison | Not Ranked | Not Ranked |
| Pre-existing Conditions | | |
| Preventative Care Available For An Extra Fee | | |
| Illnesses Waiting Period | 30 Days | 14 Days |
| Accidents Waiting Period | 5 Days | 14 Days |
| Hip Dysplasia Waiting Period | 30 Days | 14 Days |
| ACL Surgery Waiting Period | 30 Days | 12 Months |
| Enrollment Fee | $35 ($25 in WA and $0 in MD and MI) | None |
| 30-Day Money Back Guarantee | (30-Day Certificate) | |
| Claim Limits | Unlimited | Limited per condition or unlimited |
| BBB Rating | A- | A+ |
| Underwriter | American Pet Insurance Company | Nationwide Casualty Company (Outside CA) & Veterinary Pet Insurance Company (CA Only) |
| A.M. Best Rating | Unrated | A+ |
| No Exam Required to Set Baseline for Pet's Health | | |
One thing that both Trupanion and Nationwide have going for them is that neither company lists any bilateral exclusions for CCL injuries. The rest of the pet insurance companies we review exclude CCL injuries if one leg has experienced pre-existing issues. This makes Trupanion and Nationwide good options for those of you who have dogs with pre-existing knee conditions because they're more likely to cover a second, healthy knee than their competitors. However, it's always important to read your contract carefully because the sample policies we've read may be different from yours.
Nationwide offers a wellness plan (only available in some states) for an extra fee, whereas Trupanion doesn't. In regard to waiting periods, Nationwide's are fairly short at only 14 days for illnesses, accidents, and hip dysplasia; however, its ACL surgery waiting period is 12 months, whereas Trupanion's is only 30 days.
Nationwide wins here because of its shorter waiting periods, wellness plan for some states, and its underwriters' excellent A.M. Best rating (for financial strength).

Policy Coverage Winner: Nationwide
Customer Service & Reputation
Unfortunately, finding negative reviews for Trupanion and Nationwide isn't too difficult. However, both are relatively large companies and it's more common for people to post poor reviews when they're upset than positive reviews when they're happy.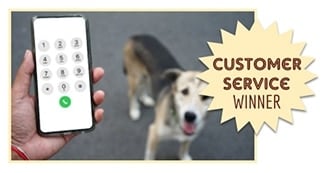 In our comment section for Trupanion there are complaints regarding them denying claims, classifying unwarranted items as pre-existing, having higher monthly premiums than competitors, having long claim repayments, and more.
Meanwhile, our Nationwide comment section has complaints of its benefit schedule not including enough coverage, not paying out claims, low claim reimbursements, being told false information about coverage, high premiums, and more.
Neither has a stellar reputation, but we do feel Trupanion's is slightly better than Nationwide's. Sure, Nationwide has the bigger name associated with it, but it also has many more negative reviews online.

Customer Service & Reputation Winner: Trupanion
Timeliness Of Claim Repayment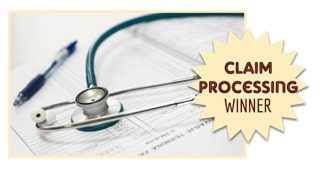 Nationwide allows 30 days to pay out its claims but averages 5 to 15 days. Meanwhile, Trupanion allows 60 days but averages 14 days. Both of these are on the longer end of their competitors claim repayment schedules.
Since Nationwide can have a slightly shorter claim repayment period, it's the winner of this category.

Timeliness of Claim Repayment Winner: Nationwide
Price Of Policy
Trupanion offers one plan for all insured pets that has unlimited claim limits with 90% reimbursement. It also has a per-incident deductible, which means you'll have to meet the deductible multiple times for each emergency. This can result in more expenses for you. Trupanion charges a $35 enrollment fee, but it offers a 30-day money-back guarantee.
Meanwhile Nationwide uses a benefit schedule, which means there's a maximum amount that you can have covered per incident. Nationwide has no enrollment fee but charges a $2 transaction fee which can add up over time.
Below are some quotes from October 23, 2020. All information is for pets who are spayed/neutered and not an assistance or therapy animal.
| | Breed | Birthday | Gender | Location | Deductible | Reimbursement % | Annual Maximum | Wellness Coverage | Price Per Month |
| --- | --- | --- | --- | --- | --- | --- | --- | --- | --- |
| Trupanion | Yorkshire Terrier | June 2017 | Male | Ohio (43205) | $250/incident | 90% | Unlimited | | $56.35 |
| Nationwide | Yorkshire Terrier | June 2017 | Male | Ohio (43205) | $250 | 90% | Unlimited | | $73.30 |
| Trupanion | Labrador Retriever | April 2016 | Female | California (90024) | $250/incident | 90% | Unlimited | | $209.00 |
| Nationwide | Labrador Retriever | April 2016 | Female | California (90024) | $250 | 90% | $10,000 | | $82.02 |
| Trupanion | Medium Mixed Breed | January 2014 | Female | Illinois (60604) | $250/incident | 90% | Unlimited | | $130.23 |
| Nationwide | Medium Mixed Breed | January 2014 | Female | Illinois (60604) | $250 | 90% | Unlimited | | $121.51 |
| Trupanion | American Pit Bull Terrier | September 2017 | Male | New York (10012) | $250/incident | 90% | Unlimited | | $176.22 |
| Nationwide | American Pit Bull Terrier | September 2017 | Male | New York (10012) | $250 | 90% | Unlimited | | $173.08 |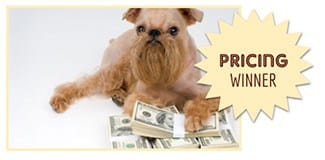 When we ran additional price quotes, Nationwide and Trupanion were consistently among the most expensive. Quotes for these two companies can be very similar or slightly different, which is why we always recommend gathering quotes from multiple companies for your pet(s).
Overall, Trupanion tended to be less expensive than Nationwide in the quotes we ran. Additionally, the $2 transaction fee for Nationwide will most likely total more than the $35 enrollment fee from Trupanion over the life of your dog's policy.

Price of Policy Winner: Trupanion
Coupons
Trupanion
Looking for a Trupanion promo code?
Click here
for the best deal we could find.
Nationwide
Use
this link
to get the best deal we can offer from Nationwide Pet Insurance.
What's The Verdict?
Trupanion and Nationwide aren't our first picks for pet insurance. However, if your dog has pre-existing conditions, these two companies may be better options if you need a condition or disease covered that can affect both sides of the body but has only presented itself on one side.
You can learn more about Trupanion and Nationwide by reading our individual reviews and compare them against top pet insurance companies to see how they differ. If you have specific questions about your dog's health history and the best pet insurance company to cover his needs, feel free to ask us in the comments below.

Overall Winner: Trupanion
Do you have an experience with Trupanion or Nationwide you'd like to share?
Disclaimer: Information regarding insurance company offerings, pricing and other contract details are subject to change by the insurance company at any time and are not under the control of this website. Information published on this website is intended for reference use only. Please review your policy carefully before signing up for a new pet health insurance contract or any other contract as your unique circumstances will differ from those of others who may be used for example purposes in this article.
Disclaimer: The information provided through this website should not be used for diagnosing or treating a health problem or a disease. It is not a substitute for professional care. If you have or suspect you may have a health problem, you should consult your health care provider.
Disclaimer: This website contains reviews, opinions and information regarding products and services manufactured or provided by third parties. We are not responsible in any way for such products and services, and nothing contained here should be construed as a guarantee of the functionality, utility, safety or reliability of any product or services reviewed or discussed. Please follow the directions provided by the manufacturer or service provider when using any product or service reviewed or discussed on this website.