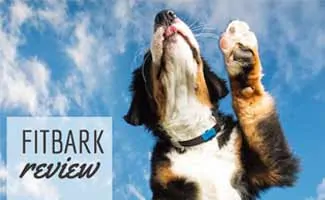 What started as a Kickstarter idea in 2013 has quickly become a product sold worldwide to tens of thousands of pet parents around the world. Learn how FitBark can help you better understand your dog's health, stay on track for their fitness goals, and even use technology to track your dog's whereabouts.
FitBark Review
Summary
Our team determines the overall rating based on several factors, including customer service, price, usability, features, and more.
FitBark is committed to enhancing the health of dogs and their enthusiasm for sharing and utilizing canine data can aid in comprehending your pet's well-being. By simply adding this device to your dog's collar, you can significantly improve their long-term health and overall quality of life. Additionally, it can assist in locating your dog if they ever get lost.
Pros
Tracks changes in behavior (rest, active and play time)
Compares with similar dog breeds, age and size
Lightweight and one size fits any dog
Waterproof and can withstand rugged movements and play
Free smartphone app
No monthly fees for activity tracker
Rechargeable battery
Multiple colors available
Excellent customer service reviews
Cons
Short battery life (for GPS)
GPS requires WiFi and monthly subscription
Some reports of easily breaking or not holding a charge (however returns/exchanges are easy)
Key Features
Monitor activity, sleep quality, distance, calorie balance, anxiety, skin conditions, and overall health and behavior.
Set ideal goals to compare to dogs with similar breed, age, and weight peers.
Lightweight (10-17 grams), waterproof, and fits dogs 5-240 lb on colors up to 1.5″ wide.
Rechargeable battery typically lasts six months (for FitBark 2) and 10-20 days (for GPS).
Link to your Fitbit, Apple Watch, Apple HealthKit, or Google Fit wearable device or smartphone.
Trusted by 100+ veterinary schools and research institutions.
Used by dogs in 140+ countries.
30-Day Money-Back guarantee.
Get escape alerts and use GPS to help find your pet in minutes (requires WiFi, Verizon LTE-M coverage, and in-app subscription.*
*FitBark GPS only
FitBark Overview
FitBark is a small bone-shaped device you clip onto your pup's collar that monitors your dog's behaviors. Input your dog's basic info, select a lifestyle for your dog, and it will give you constant feedback and "BarkPoints" based on statistics from similar dogs.
It captures data compared with other similar dogs to help you know the norms of your dog's age and breed. If there is a behavior change, you can have the dog examined, allowing you to discover potential illnesses.
You can charge it without removing the FitBark from the collar, and each device comes with Bluetooth that syncs whenever it's next to your smartphone. If a pet sitter or walker is watching your dog, you can ensure your pup gets enough exercise. It's a small investment that will encourage more activity and could add years to your dog's life.
FitBark 2 Review
In November 2017, FitBark released a newer FitBark 2 model. The most significant improvement is the battery life, now up to 6 months, and has removable color cases to switch out styles (sold separately). The new version works with their original WiFi base station (optional).
FitBark GPS Review
In November 2019, FitBark released FitBark GPS. Similar to the original model, it now tracks the location and health in one. It has all the same features (waterproof, syncs with smartphones) and extra peace of mind knowing you can get real-time tracking and alerts should they run away. The only downside is the GPS model uses more battery to connect to WiFi and Bluetooth, so you have to charge it more frequently (it can last up to 30 days if your dog is within Bluetooth range).
Pricing
Monthly Subscription
A monthly subscription gets you access to the GPS and health tracker capabilities (via iPhone or Google Android app). Plans are discounted the longer you commit and al come with a 30-day money back guarantee.
Month to Month: $9.95/month
1-Year: $7.95/month (save 20%)
2-Years: $6.95/month (save 30%)
3-Years: $5.95/month (save 40%)
Our Experience with FitBark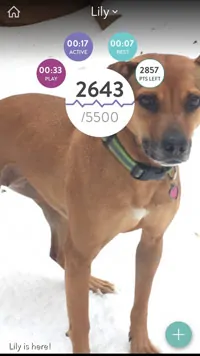 The founder of this website, Michelle, uses FitBark with her dog Lily. Here's what Michelle had to say:
We have two dogs but Lily is the one always running around the yard and getting into trouble with the wildlife. So we thought it would be interesting to see how her activity tracks throughout any given day using the FitBark. We have only had it for about a week, but Lily has exceeded her activity goals every day so far, and the well-designed smartphone app keeps us current on her activity and rest for every hour of the day. It is really neat to see how often she plays vs. is mildly active and it even surprised us to see that one night she did not sleep so well. An added bonus, that we had not anticipated, is that when Lily's activity was pacing below her goal for the day, the app sent a notification to let us know. That motivated us to take both dogs on a walk right away. So, the activity monitor is encouraging its owners as much as its wearer (maybe more so, ha!) to be more active.

– Michelle S., Canine Journal
Background & History Of Fitbark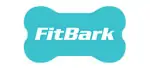 The idea for FitBark came about when Italian siblings Sara and David were thinking about measuring their dog's health and activity against other dogs. There didn't seem to be any tracking, metrics, or benchmarks to compare against, so they used FitBit as a solution to capture and record data they could then serve back to other pet owners, vets, researchers, etc.
Initially funded through a successful crowdfunding campaign on Kickstarter, they were able to get the financial resources to align with the right advisers and build a solid team of engineers to help bring their vision to life. Although the hardware is very similar to the original prototype, the software is constantly upgraded.
The software is more fluid and thus easier to make changes to than the hardware. FitBark looks to its customers for input because this loyal group of users constantly provide feedback on possible improvements and new features. Co-Founders Sara and David talk to customers directly and remain available and approachable to their customers.
Video: FitBark Kickstarter Video
Learn more about how the FitBark works and see some of its many features in the Kickstarter video below.
A Healthy Dog Is A Happy Dog
FitBark's dedication to improving dogs' health and their passion for sharing and using the doggie data can help you better understand your dog's health. This small addition to your dog's collar can make a big difference in the long-term health and well-being of his or her life. And even help you find them if they go missing. Learn more about the best dog activity trackers (and see why FitBark is our top pick).
Tagged With: Exercise