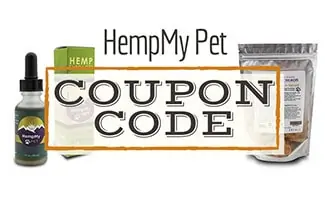 HempMy Pet offers CBD oils and treats for dogs to help them with a variety of health issues. They're 100% human-grade, full-spectrum, certified organic and made in small batches to ensure high quality. Luckily, we have a coupon code and ways to save on HempMy Pet products. Check back often to find updated discount codes, and look below for the latest offer.
HempMy Pet Coupon
Get 20% off your order at HempMy Pet with coupon code CanineJournal20. You can also get a discount when you sign up for their auto-ship savings program. The price deductions escalate 5% for each recurring order, up to 30% for your 5th auto-ship order.
Previous HempMy Pet Coupon Codes
The HempMy Pet coupon above is an ongoing deal. But as we discover previous promotions, we'll share them here for comparison purposes.
Why Is HempMy Pet A Good Choice?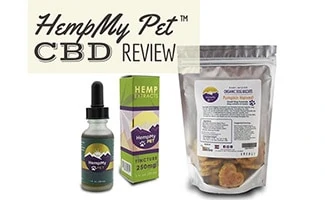 HempMy Pet makes all CBD products in the USA from its own organically-grown Colorado hemp and other certified organic growers. The company also contributes to animal rescues and sanctuaries.
Their CBD treats are gluten-free, pesticide-free, GMO-free, and cruelty-free. HempMy Pet also third-party tests every product for safety and purity of ingredients.
Our Experts Compare HempMy Pet To The Competition
Using HempMy Pet's CBD oils and treats will ensure your dog is getting a high-quality product. However, that premium comes with a higher price tag when compared to some competitors. We hope these discounts can help you save a little money.
By investing in your pet's health, you are helping them live a long, healthy life. There are dozens of CBD treats and CBD oils on the market, so we encourage you to learn more in our reviews of the best pet CBD products to see if another brand might be a better fit. And, as always, check with your vet before starting any new treatment.
Tagged With: CBD, Discounts