To keep the lights on, we receive affiliate commissions via some of our links. Our review process.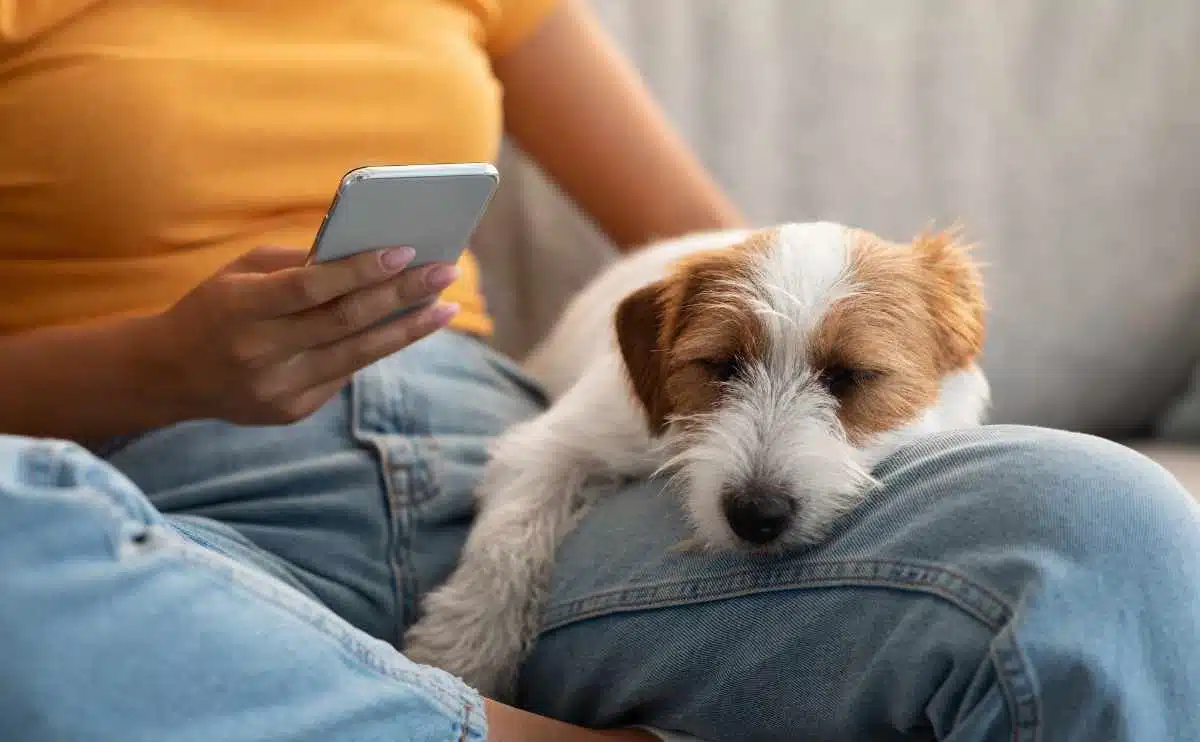 If you're considering canceling your Fetch Pet Insurance policy, we encourage you to read this article before making a firm decision. We give you tips on what to consider before terminating your policy and how and when to find a new pet insurance provider. But if you've already decided, we give you quick answers on how to cancel your Fetch policy.
Read Our Full Fetch Pet Insurance Review
Fetch Pet Insurance Cancellation Policy
Below is Fetch Pet Insurance's official cancellation policy:
"You may cancel this policy at any time. If you notify us within the first thirty (30) days from the effective date shown on the declarations page, and you have not submitted any claim against this policy, we will refund the entire premium. After thirty (30) days, we will return the pro rata premium based upon the date of termination of this policy."
How To Cancel Your Fetch Policy
Unlike some other pet insurance providers, Fetch doesn't have a simple cancellation form you can fill out on their website. But they do give you several options to terminate your policy.
Call To Cancel
To cancel your policy by phone, call customer service at 1-866-467-3875. You can reach Fetch Monday through Friday from 9am to 6pm EST. Customer service representatives are unavailable on Saturdays and Sundays.
The benefit of canceling by phone is that you have the opportunity to ask any questions you may have about the cancellation and refund process. Once the Fetch representative confirms that they've canceled your policy, it's important to request a confirmation of termination by email or mail. Having it in writing will help you if you get accidentally billed afterward.
Cancel By Email Or Mail
Fetch also gives you the option of canceling by email at [email protected] or by mailing a written notice of cancellation to Fetch Pet Insurance, PO Box 1489, Bolingbrook, IL 60440. If you'd prefer to handle your policy termination in writing, we recommend doing so via email. That way you can ask questions and receive a quick confirmation of cancellation in writing.
Issues To Consider Before Canceling Your Policy
You'll want to keep a few important things in mind before terminating your policy.
Other Insurers Will Exclude Pre-Existing Conditions
It's essential to know that any conditions your pet was diagnosed with before or during the time your dog was enrolled in Fetch's pet insurance will be excluded from coverage by any new insurance provider.
This can be a difficult blow if your pup was diagnosed with and treated for a chronic condition, such as diabetes, arthritis, allergies, or cancer, during your Fetch policy coverage. It may be wise to calculate your dog's medical costs for a year and consider how Fetch covers eligible conditions now and if those expenses are something you can independently cover yourself.
Your Pet's Age
Your current Fetch policy covers your pet for life. However, if you cancel your policy and have an elderly pet, you may not be able to find a new pet insurance policy that meets your budget and needs. Some providers have age limits and won't insure pets once they reach a certain age (limits vary by provider).
Illnesses & Accidents Can Occur Anytime
If your pet has never had any medical problems, you may consider terminating your policy. But keep in mind that accidents and health conditions can pop up when you least expect them. Even if you plan on enrolling your pup with a new insurance provider, you'll have waiting periods before your new policy's coverage kicks in.
Frequently Asked Questions
Can I Cancel Fetch At Any Time?
Yes, you can cancel your Fetch pet insurance policy at any time.
What Is Fetch's 30-Day Money-Back Guarantee?
You can cancel your policy for any reason within 30 days of the policy effective date, and Fetch will refund 100% of any premium paid as long as no claims have been paid. This will revoke the policy entirely, denying any pending or not yet submitted claims.
Can I Get My Money Back After The 30-Day Guarantee?
Yes, Fetch will return all or a portion of your premium payment based on the date of termination of your policy. However, keep in mind that if you've submitted a claim during or after the guarantee and you cancel, terminating your policy nullifies any previous claim you've submitted.
What Happens To Pet Insurance When A Pet Dies?
If you're canceling your pet insurance policy because your pet has crossed over the rainbow bridge, please know you are in our thoughts. You obviously cared immensely for your pet by insuring her to begin with, and the bond you shared is unbreakable. We hope you can find comfort in the memories you made with one another.
While this is such a difficult time for you, it's still important to remember to contact your insurance company and notify them of your pet's demise. You can do so by calling, emailing, or mailing Fetch's customer service department.
How To Find A New Pet Insurance Company
If you're not satisfied with Fetch but would still like to insure your pet, we encourage you to read our pet insurance reviews to see which pet insurance companies we recommend. Additionally, you can get quotes from many of the top pet insurance companies by filling out the quote form above.
We suggest doing your research and getting quotes before you cancel your existing policy. This approach can minimize the time period that your pup isn't covered between your previous and new pet insurance coverage. No matter what, pet insurance is worth it, and insuring your furry friends is a great way to protect your wallet and make sure your pets get the necessary health care they need.
Tagged With: Reviewed By Insurance Agent