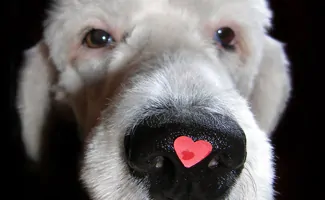 Valentine's Day is a time to shower your pup with love and affection. But February is also devoted to raising awareness for the importance of spaying and neutering our pets. It's also an excellent time to think about what might make a good gift for your pooch during this love-filled season. Don't chase your tail – leap forward into the month ahead!
February Is Spay & Neuter Awareness Month
February is Spay & Neuter Awareness Month and a great time to remind you that we can all help reduce the number of dogs and cats on the streets and in our shelters if we control the population through spay and neuter efforts. This surgery is inexpensive and can often be paid partially by local shelters if you qualify for financial assistance. And it will make your pet calmer and less of a stray.
Learn the benefits of spaying and neutering
More Pup-tastic Holidays In February
There's lots to love about February other than Valentine's Day. Dogs around the world can rejoice with a month full of celebrations in their honor this month. Check out our complete guide of dog holidays.
Great Valentine's Gifts For Your Pup
Whether you are showing your love to your adult dog or a new puppy, there are lots of toys to pick from. So, how do you choose which will be the top pick with your furry friend? We dug through all the offerings to find which make the best dog toys so you can be sure to treat your pup with a sure winner. For additional gift ideas, take a look at these 7 Gifts Your Pup Will Beg For, some doggone great gift ideas to share your puppy love this Valentine's Day.
Tagged With: Gifts, Spay Or Neuter