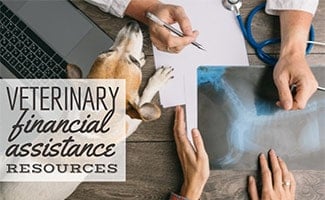 If you've run into financial troubles, you may be worried about how you can pay for veterinary care for your pet. You don't want to sacrifice your pet's health if he becomes ill or injured. So, what can you do? If you need help with vet bills, we've got some tips for you.
We suggest looking into resources in your area if your pet is ill or hurt and you can't afford to treat him as you may have in the past.
Below is a list of some national organizations and charities for help with vet bills. But be sure to check for local resources on the internet, through your vet, and local colleges and universities. You may be surprised to find just how many people are willing to help care for your pet in your time of need.
Article Overview
U.S. Resources For Veterinary Financial Assistance

If you need emergency vet care and have no money to pay for it, here are several organizations that help pay vet bills. Some also offer non-emergency vet bill assistance.
Banfield Foundation Programs can assist struggling pet owners whose pets face life-threatening, emergency veterinary situations, but they also offer preventive care plans for pets whose owners are of limited means and/or income.
The Humane Society of the United States has a list of links to organizations that can provide pet assistance in your state. In addition to emergency needs, there may also be opportunities for financial assistance with population control measures that include spaying and neutering and other resources.
The Magic Bullet Fund is for dog owners seeking help with the treatment cost for dogs who have cancer.
Onyx and Breezy accepts grant applications for financial assistance with your pet's welfare needs.
Red Rover assists with financial assistance grants for help with emergency vet bills so pet owners and rescuers can better care for animals who require immediate, emergency veterinary care.
The Pet Fund uses the largest percentage of donations possible for animal veterinary care above their operating costs, which are minimal and funded through restricted grants.
Waggle is a pet-dedicated crowdfunding solution that can help you pay for vet bills when you can't. This site channels funds directly to verified veterinarians for a pet's care.
Help Support Pet Financial Assistance Programs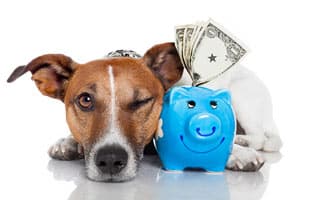 If you want to support these organizations to help improve the health of pets in need across the U.S., please donate today. They can use all the financial support they can get to provide care where it's most needed to keep our pet dogs and cats healthy.
Pet Insurance Helps You Plan Financially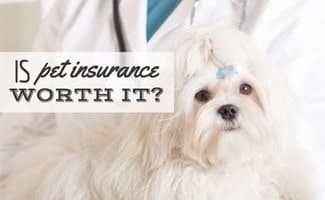 Pet insurance is an excellent way to plan for unforeseeable accidents and illnesses by paying a monthly premium to ensure that you're covered against the unexpected vet bills that may follow when emergencies arise. To learn all about how pet insurance works, be sure to read our article, is pet insurance worth it?
Other Options For Help Paying Vet Bills
In addition to the above resources and local organizations that offer financial assistance with vet bills, here are some tips to help with veterinary bills if you're struggling financially.
Work With Your Veterinarian
There are several ways you can work with your current veterinarian or other local veterinarians to help afford your pet's care when you find yourself in a bind.
Work Out A Payment Plan With Your Vet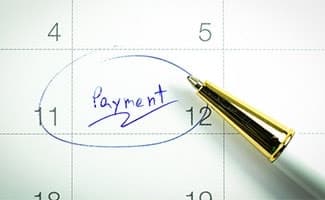 If you have a good history with your veterinarian and have always paid your account on time, you may be able to negotiate a payment plan. However, it's important to know that not all veterinary clinics are capable of offering this option. It's also important to know that if you don't have a history with the veterinarian in question, they may not feel comfortable extending this type of offer.
Barter Services With Your Vet
Depending on your profession, you may be able to provide a service for your veterinarian. If you don't work in a profession that provides a service your vet would find useful, try offering services they may need like secretarial work, kennel cleaning, or taxi services.
Ask Around At Other Veterinary Clinics
You will, undoubtedly, feel most comfortable with your veterinarian; however, other local clinics may be able to perform the same services at a lower cost. If finances are a concern, ask around for second opinions or pricing information on specific services.
Travel Out Of Town
If you live in a big city, veterinary costs are more expensive than in smaller neighboring towns and cities. If you're in a financial bind, try driving to a smaller town to save on veterinary bills.
Ask Your Local Veterinary College
Many veterinary colleges offer minor pet veterinary services for a reduced fee because they're teaching clinics. If your city has a local veterinary school, give them a call and ask about their services and fees.
Consider Credit Options
If you currently have a credit card or a working relationship with your bank, you can consider applying for credit or a credit line increase. These are certainly not the most desirable options; however, when push comes to shove, you must do what you can to afford veterinary care.

If you don't currently have a credit source, you can consider applying for a new credit card or a credit account with CareCredit. CareCredit is a credit card that's designed specifically to address health-related expenses. Most veterinary clinics will accept CareCredit as a form of financing your pet's care.
If your veterinarian does not accept CareCredit, ask them who they accept as a form of financing. Don't be surprised if your veterinarian doesn't accept financing, but it's always worth asking.
Fundraising Options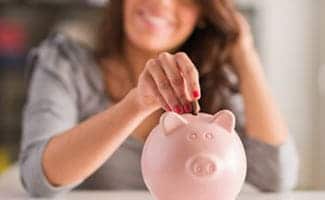 Do you need to raise money for pet surgery or other expensive vet services? There is a recent online trend of raising funds through websites that allow friends, family, and even strangers to chip into the expense of a good cause. The terms of these websites vary but generally require a small percentage of donations as a fee for their service.
With these sites, you can share your story to explain your need for funds and encourage people to make donations of any size. Some popular fundraising websites include Gofundme.com and Fundly.com.
The Best Tip To Save Money On Pet Costs
Getting pet insurance could save you thousands of dollars over the lifetime of your dog. Our pet insurance comparison has multiple tables to help you see the differences in coverage, waiting periods, prices, age restrictions, and plan customizations with the most popular providers.
Tagged With: Donate