According to the U.S. Centers for Disease Control (CDC), a small number of pets worldwide, including dogs and cats, have been reported to be infected with COVID-19, mostly after close contact with infected people. However, the risk of pets spreading the virus to people is low. See the latest news on COVID-19 and pets and CDC recommendations for pet owners.
Did you know there's a disease called canine coronavirus (CCV) that's unrelated to this current outbreak in humans? We also give you information about that disease and how to help your pup recover.
Latest News On COVID-19 & Pets
At the end of November 2021, animal cases of COVID-19 infection in the U.S. had been confirmed in 90 pet dogs, 104 pet cats, 17 minks, 81 lions and tigers, and a handful of other captive animals.
On August 27, 2020, The Canine Review (TCR) reported that five dogs and one cat died or were euthanized out of the 32 confirmed pet cases of COVID-19 at that time. This data was shared by a U.S. Centers for Disease Control and Prevention (CDC) animal expert, Dr. Casy Barton Behravesh, at an online professional veterinarian convention in mid-August. Dr. Barton Behravesh said that the CDC has been investigating these cases "to identify the spectrum of disease, comorbidities, and underlying conditions of these animals."
To date, these findings and case details haven't been released. However, Dr. Barton Behravesh and colleague Dr. Ryan M. Wallace, a veterinary epidemiologist for CDC, told TCR in mid-August 2020 that they were working on a paper for publication in a scientific journal that will present the findings and case details of these six pets who didn't survive.
It's important to note that a majority of COVID-19 cases in pets and other animals have produced mild to no symptoms, and we don't yet know if these pets who died had any underlying health conditions. The CDC is still not recommending widespread testing for pets at this time.
In late Spring 2020, Dr. Barton Behravesh told the Associated Press that there's no need for pet owners to panic or rush to test their animals. "We don't want people to be afraid of pets. There's no evidence that pets are playing a role in spreading this disease to people," Behravesh said.
The first known confirmed case of COVID-19 in a pet (a dog) was in Hong Kong in late February 2020. On April 22, 2020, federal agencies announced two confirmed cases of COVID-19 in pet cats in the U.S. These were the first pets in the U.S. to test positive for the virus. Both had mild respiratory symptoms and fully recovered.
The first known confirmed case of a domestic dog with COVID-19 in the U.S. was announced in late April 2020. The dog's family was part of a Duke University study in which all family members and their pets were tested for the virus. The pug had mild respiratory symptoms and has made a full recovery. None of the family members who tested positive had severe symptoms.
CDC Recommendations For Pet Owners
Most pets have become infected after close contact with their owner or another household member with COVID-19. To protect pets, the CDC recommends:
Pet owners and every eligible person in the household should get vaccinated.
Don't allow pets to have contact with unvaccinated people outside the household, if possible.
Don't put masks on pets; this could harm them.
There is no evidence that the virus can spread to people from the skin, fur, or hair of pets.
Do not wipe or bathe your pet with chemical disinfectants, alcohol, hydrogen peroxide, or other products, such as hand sanitizer, counter-cleaning wipes, or other industrial or surface cleaners.
And, if you're infected with COVID-19, here's what the CDC is recommending:
Avoid contact with pets — this includes snuggling, being kissed or licked, and sharing food.
Have someone else take care of your pet while you're sick.
If you must care for your pet while you're sick, wear a face mask, and wash your hands before and after every interaction.
Symptoms In Pets
Some infected pets show no symptoms. Most pets who have gotten sick only had mild symptoms and fully recovered. Some signs in pets may include fever, coughing, difficulty breathing or shortness of breath, lethargy, sneezing, nose or eye discharge, vomiting, or diarrhea.
If You Think Your Pet Has COVID-19
If your pet gets sick after contact with a person with COVID-19, call your veterinarian and let them know the pet was around an infected person. Veterinarians may offer telemedicine consultations or other plans for seeing sick pets. Your vet can evaluate your pet and determine the next steps for your pet's treatment and care. If your pet tests positive, follow your vet's directions. Your vet may recommend that you isolate your pet at home.
Is your dog ready for a pandemic quarantine?
Quarantine-Safe Activities With Your Dog
We put together some exciting ways to have a fun (and safe) time with your dog while staying socially distant. Adding a touch of brightness to each day is crucial to getting by right now.
Host A Virtual Puppy Playdate – Why not host a puppy playdate with your neighbors or friends? Dogs need interaction with other pups and "co-woofers" just as much as we do. Post on your neighborhood Facebook group or forum (like Nextdoor) to gauge interest. Then meet via Google Hangout or Zoom.
Do Down Dog With Your Dog ("Doga") – Yes, that's right! YouTube is full of yoga and meditation exercises you can do with your pup. We put together a video playlist of easy stretches and poses. Just don't forget to breathe!
Take A Walk – Get some fresh air and stretch your legs. But, keep your pet away from non-household members and follow social distancing practices when out and about.
Relax Into Spa Time – Just like surfaces in your home, your pets may also carry germs in their fur. So, more frequent bath times are encouraged, even if you're not showing symptoms. Wash your hands before and after interacting with your pet and minimize face licks and cuddles.
Binge TV Cuteness With Your Pup – Watch dog movies on Netflix or the Animal Planet series "Too Cute" that showcases adorable and cuddly animals' lives.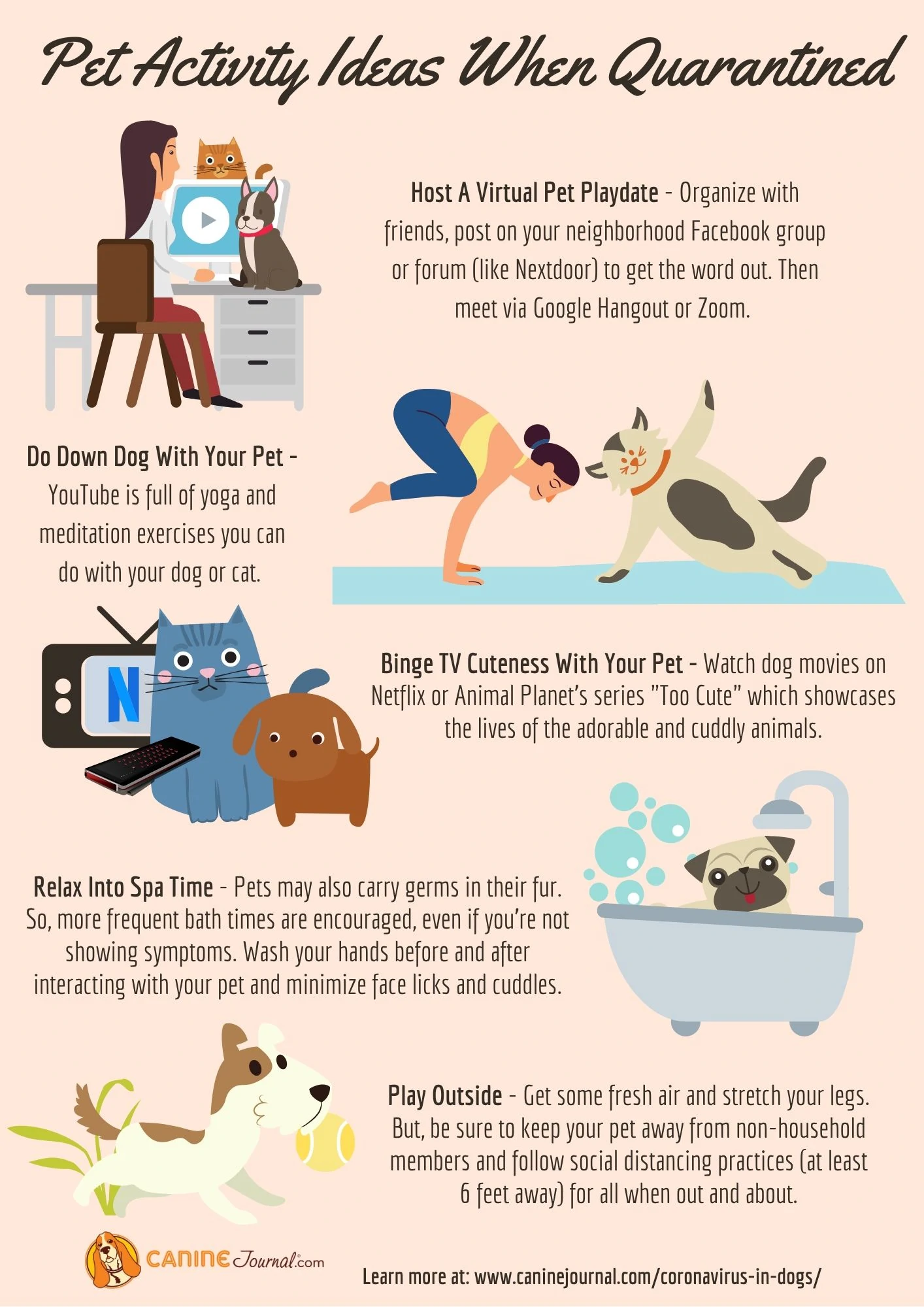 Video: Pet Activity Ideas When Quarantined
Check out our tips in action featured on the news.
Ways To Help Other Pups In Needs
If you don't have a dog or want to help others, here are a few additional ways to help less fortunate animals.
Adopt (Or Foster) A Dog In Need – Shelters across the country are at capacity, and many are facing the decision to close their doors, creating an urgent need to find temporary (or permanent) places to live. What better way to shelter in place than with a puppy? Contact the animal service center in your area before visiting, as many are allowing visits by appointment only and may even be closed during regular business hours.
Donate To An Animal Shelter – Even if you can't adopt right now, shelters need supplies. Consider supporting shelters in your local area or cities where the outbreak is most severe.
Unlike humans, dogs have no clue what's going on in the world with the Coronavirus (COVID-19) fears and uncertainty. But that doesn't mean they should go unnoticed!
What Is Coronavirus In Dogs?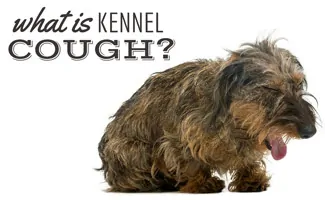 Canine coronavirus (CCV) is a highly contagious intestinal disease that only infects dogs — other animals and humans can't catch it. It usually only lasts a few days and isn't a serious health threat for adult dogs. Puppies, however, are more susceptible to complications.
In many cases, dogs catch canine coronavirus by oral contact with feces from an infected dog. They can also contract it by eating from contaminated food bowls or through direct contact with a sick dog. Your dog is more likely to catch CCV in places where multiple dogs gather or are overcrowded (like in kennels).
There's also a respiratory coronavirus (CRCoV) that dogs can catch. It's related to kennel cough, is highly infectious in crowded spaces, and causes coughing, fever, and nasal discharge.
Symptoms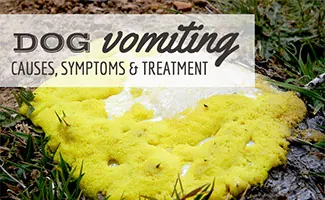 Adult dogs can show little or no symptoms in many cases; however, you may notice mild vomiting and/or a few days of diarrhea in some cases. In rare cases, you may also see signs of mild respiratory problems (e.g., coughing or breathing difficulties).
Puppies can experience more severe symptoms and complications from CCV. They may have more prolonged bouts of diarrhea and, therefore, can suffer from dehydration. A rare but notable condition that puppies can develop from CCV is enteritis (inflammation of the small intestine), which can be life-threatening in severe cases. If you notice these symptoms in your puppy, contact your veterinarian immediately.
Treatment
Most adult dogs recover from a CCV infection on their own without the need for veterinary intervention or medication. If your dog has diarrhea, your vet may suggest withholding food until 24 hours after diarrhea ceases and gradually reintroducing small amounts of food.
Keep Your Dog Hydrated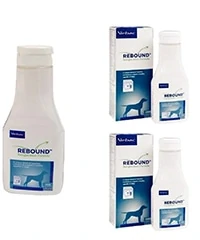 It's important to closely monitor dogs and puppies with diarrhea and make sure they're staying hydrated. A severely dehydrated dog may need intravenous fluids. So make sure you give your dog plenty of fluids and electrolytes to rebalance what they may have lost from diarrhea.
Unflavored Pedialyte is safe for dogs. You can also give them Rebound, a dog and cat-friendly liquid formula that contains essential vitamins and minerals to help your pet recover from illness. If your dog isn't interested in drinking, you may need to use a feeding syringe. In this case, you'll want to make sure your dog is getting at least 15 mL per pound of body weight per day to maintain sufficient hydration.
Not Sure What Your Dog Has?
If your dog has diarrhea and you're unsure of the cause, read our comprehensive guide to diarrhea in dogs. It will help you narrow down the cause based on the type he's having. And we also give you tips on how to keep your dog's digestive tract healthy.
Did you know that pet insurance can cover many of the causes related to diarrhea? If your dog has an active policy and experiences diarrhea (or any other illness), it could be eligible for health coverage. Our pet insurance reviews highlight the key features of the most popular providers and help you find the best plan for your dog.
Tagged With: Infectious Disease