To keep the lights on, we receive affiliate commissions via some of our links. Our review process.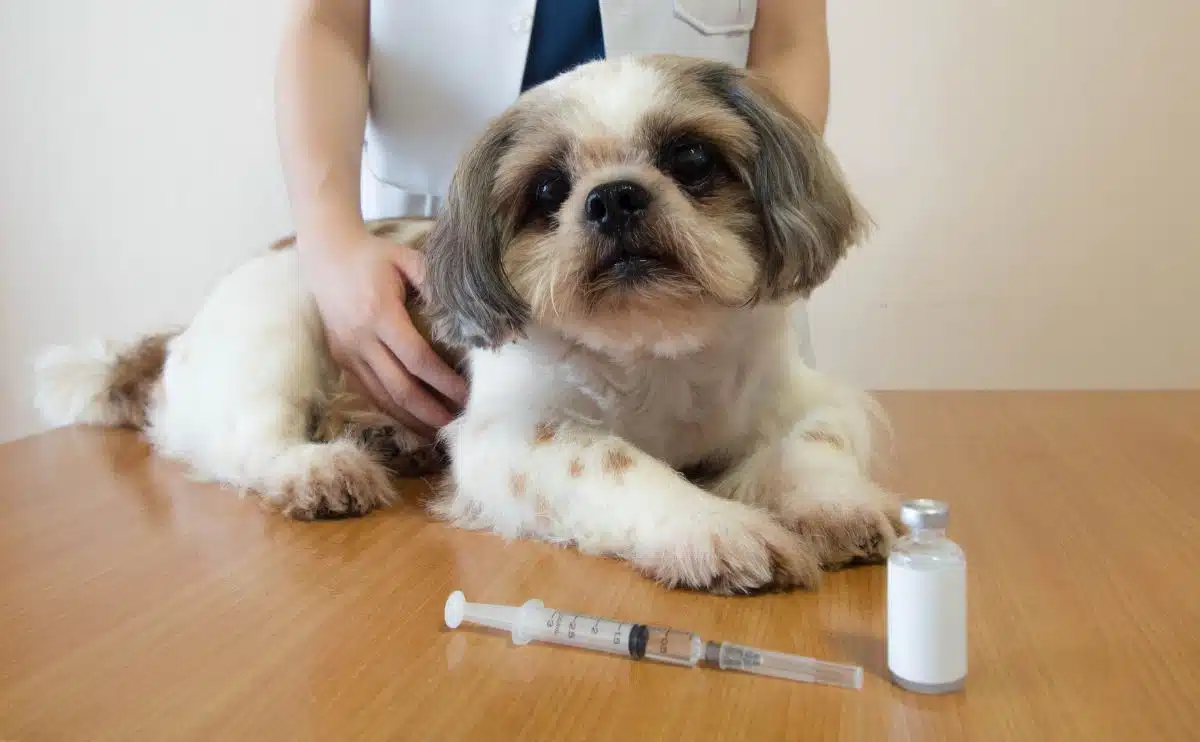 Diabetes in dogs is becoming a more common diagnosis. This chronic disease can lead to severe health complications, especially when left untreated. It's best to sign your dog up for pet insurance before any health conditions or symptoms appear to maximize coverage. Whether a company covers diabetes or not largely comes down to when you sign your dog up for insurance.
Once a dog is diagnosed with diabetes, they might face ongoing insulin injections and, most likely, a change in diet. This can quickly rack up to $150 or more per month. You'll also experience a higher frequency of vet visits to monitor your dog's diabetes, which means more vet bills. The cost of managing diabetes can quickly become overwhelming, so insuring your dog before any symptoms appear is your best chance of having the condition covered by your policy.
When Does Pet Insurance Cover Diabetes?
The critical thing to remember with pet insurance is that you need to sign your dog up for it before any symptoms of a disease are noticed by you or documented by your vet. The best time to do this is when your dog is still a puppy or immediately after you adopt them (assuming they don't already have a diagnosis).
Diabetes is an eligible condition for coverage through pet insurance policies as long as it isn't considered a pre-existing condition in your pet. This means there can't be any signs or symptoms of diabetes before enrollment or during the waiting period.
Does Pet Insurance Cover Insulin?
Yes, pet insurance covers medication like insulin if prescribed by a veterinarian to help manage diabetes. However, if diabetes is considered pre-existing for your dog, then medication to manage the disease is most likely regarded as excluded by pet insurance.
How Much Does It Cost To Care For A Diabetic Pet?
The cost of caring for a pet with diabetes can quickly become more than you can comfortably manage. This is why signing up for pet insurance before a diagnosis like this is crucial. Caring for a diabetic dog requires additional vet visits as well as extra monitoring at home.
Home Care:

Urine testing strips or indicator cat litter (if you have a cat)
Insulin
Syringes to administer the insulin

Vet Care:

2-4 examinations each year
Blood tests
Urine analysis
Potential emergency treatment if your pet experiences a complication
It's difficult to estimate but expect to spend $150 per month depending on the severity of diabetes and the products and tests needed to manage the condition.
According to NAPHIA (North American Pet Health Insurance Association), the average monthly premium for an accident and illness dog insurance policy in the U.S. in 2022 was $53.34 ($32.25 for cats).
You could save a lot of money by signing up proactively for an insurance policy instead of paying for everything out of pocket when an emergency strikes. Not to mention your policy would offer coverage for many other health conditions your pet could encounter throughout their life. Learn more about what pet insurance covers, and if you're interested in getting quotes from top pet insurance providers to see what a policy could cost you, you can do so via our quote form.
What's The Best Pet Insurance For Diabetic Dogs?
Fortunately, all the pet insurance companies we review offer coverage for dog diabetes that are not pre-existing. Our deep-dive research can help you find the best pet insurance for dogs with diabetes and any other concerns they may experience over the years. We provide helpful charts that allow you to quickly see how the most popular providers stack up against one another. And we include tables comparing plan customizations, coverage and exclusions, waiting periods, age limitations, and sample prices.
Tagged With: Endocrine, Reviewed By Insurance Agent