How do we keep this site running? This post may contain affiliate links — the cost is the same to you, but we get a referral fee. Compensation does not affect rankings. Thanks!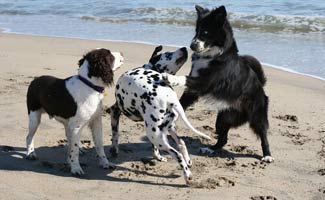 According to the CDC, more than 4.7 million dog-bite incidents occur in the United States every year. Of those 4.7 million attacks, 800,000 of these Americans will seek medical attention — half of these are children — and 386,000 of these Americans will need emergency medical treatment.
These are scary statistics. But scary becomes a lot less so when you're armed with the right information. From the top breeds to be wary of, to accounting for your own behavior around animals, to why dogs actually bite in the first place, we're giving you an arsenal of info in this article so you can bite back in the dog-bite debate.
Why Do Dogs Bite?
Before we start profiling dogs, or analyzing your behavior around them, let's talk about the question everyone should first be asking: Why does a dog bite?
Dogs bite as a reaction to a stressful situation. They may bite because they're scared or threatened. They may bite to protect themselves, their puppies, or their owners. They may bite if they're not feeling well or if they're startled, and they may also nip or bite during play (which is why rough play should be avoided to ensure you don't overly excite your animal).
Keep these triggers in mind anytime you're around a canine; your awareness of their mental state will help you recognize a potential bite situation more quickly.
Be Mindful of Breeds, but Not Fearful
You've likely heard of the Pit Bull breed, touted as the breed most responsible for dog bites. But you can dismantle much of your fear of them with our Pit Bull Facts article. Unfortunately, Pit Bulls do account for the majority of reported fatal attacks in the United States, followed by Rottweilers. While there's no denying that one should be more vigilant around a large dog than say, a Cocker Spaniel, there's also no denying that an animal is part product of its environment: Studies confirm that while Pit Bulls may be considered a higher-risk dog, most of their owners themselves are higher-risk people, thus creating a recipe for a dog-bite disaster. Truth is: Any dog can and — if the conditions are right — will bite, no matter how well-bred, well-trained, or well-loved they may be. The key is being both aware of breed tendencies and general stressors, but not afraid (fear feeds aggression).
How to Protect Yourself Against the Risk of Dog Bites
Dog liability insurance is a special policy that you can get to insure yourself in case you have what a landlord or other important person in your life might consider a "dangerous dog breed". If you have one of these dogs, you most certainly know it as some people are probably a little scared of your pup. It is unlikely that they need to be, but better safe than sorry in case a situation ever were to arise where your dog were to bite someone as you would merely file a claim and it would cover the cost of the situation. In many cases we have heard of dogs lives being saved by the ability to cover these sorts of incidents by proactively seeking insurance rather than reacting after a bad situation occurs. Better safe than sorry, right?
Did you know that one-third of all homeowner's insurance liability claims (in dollars) result from dog bites or injuries related to dog actions and the average cost of such an injury results in an average cost per claim of $32,072?1

If you are interested in protecting yourself with dog liability insurance, visit our partner at InsureMyCanine.com to learn more and get a free quote.
Decreasing your Chances of a Dog Bite Attack
While we're not absolving the canine completely of its own responsibility in a dog-bite situation, there are always two sides to a story — even a bad one. When it comes to your side, there are more than two things that you can do to decrease your chances of an attack.
Things to Consider Before Getting a Dog
There are a few key things to consider before bringing a new dog into your home, especially if you already have other animals, and especially if you have children. Below are a few factors that, if considered, can help decrease your chances of an unwarranted attack before an animal ever walks through your front door.
Dogs with a history of aggression are not appropriate for a home with children. Period.
Before choosing a dog, research and consult with a professional (a trusted vet or dog trainer would be an excellent resource) to find the best breed for your needs.
Proper socialization and training for your pup is key.
Spend time with your prospective pet before adopting to ascertain aggressive tendencies.
Spay or neuter your animal to reduce aggressive tendencies before bringing them home.
Preventing Dog Bites
Just like people, there are always good pets that snap. Even though the dog never displayed any aggressive attitudes, even though you didn't provoke him to attack, there are still those unaccountable instances that no-one can explain or rationalize. However, more often than not, this isn't the case. That's why, when dealing with any dog, you should maintain confident, but cautious body-language.
Below are a few things you can do to make sure your attitude doesn't trigger an attack.
Don't approach an unfamiliar animal.
If an unfamiliar dog approaches you, remain motionless. Do not run or scream. Avoid direct eye contact.
Don't disturb a dog while they're eating, sleeping, or taking care of their puppies.
Allow a dog to sniff and smell you before you attempt to pet it. Afterward scratch the animal under the chin, not on the head.
Report strays or dogs displaying strange behavior to your local animal control.
If attacked, roll into a ball and remain motionless. Again, avoid eye contact and remain calm.
Other Dog-Bite Statistics
Approximately 92 percent of fatal dog attacks involved male dogs, of which, 94 percent were not neutered.
Approximately 25 percent of fatal dog attacks involved dogs that were chained.
Every year, the insurance industry pays over $1 billion in dog-bite claims.
Approximately 71 percent of dog bites occur on the extremities (arms, hands, legs and feet).
Approximately 75 percent of dog bites occur on the victim's property, and most victims know the dog responsible for the attack.
Sources: CDC Dog-Bite-Related Fatalities in the United States; ASPCA Dog Bite Prevention
Dog Bite Statistics Infographic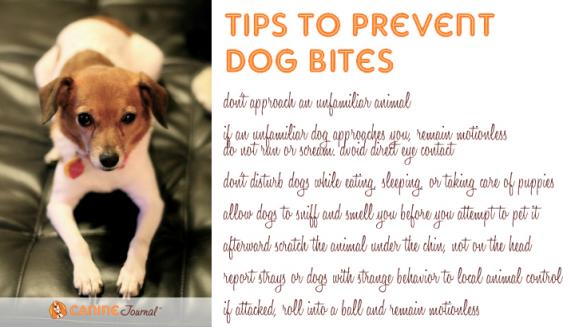 Source: [1] Insurance Information Institute
Disclaimer: Information regarding insurance company offerings, pricing and other contract details are subject to change by the insurance company at any time and are not under the control of this website. Information published on this website is intended for reference use only. Please review your policy carefully before signing up for a new pet health insurance contract or any other contract as your unique circumstances will differ from those of others who may be used for example purposes in this article.