To keep the lights on, we receive affiliate commissions via some of our links. Our review process.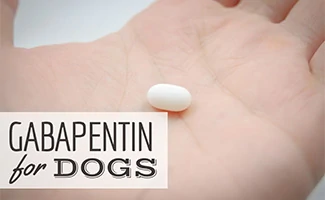 Has your vet recommended a prescription medication called gabapentin for your pup? Many people have never heard of gabapentin, which is primarily a human medication, and wonder what it's used to treat and if it's safe for dogs. We'll give you the lowdown on this drug to answer many of the questions you might have.
What Is Gabapentin Used For In Dogs?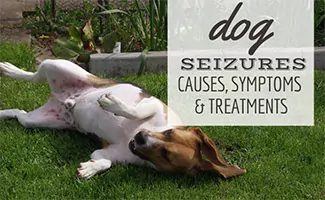 Gabapentin is an anti-seizure and pain medication that veterinarians typically use in combination with other medications, such as NSAIDs (Non-Steroid Anti-Inflammatory Drugs) and opioids, to treat seizures and chronic pain, primarily nerve pain.
Some common conditions it can help with are epilepsy, chronic arthritis, hip dysplasia, post-operative pain, and pain associated with cancer. It's also occasionally used to treat anxiety.
Is Gabapentin Safe For Dogs?
While gabapentin is FDA-approved for use in humans, the FDA has not approved gabapentin for use in animals, so its use by vets is considered "off-label" or "extra-label." But this off-label use for various prescription medications is common in veterinary medicine, so there's no cause for concern.
Gabapentin is approved for off-label use by the Animal Medicinal Drug Use Clarification Act (AMDUCA), an act that allows vets to use certain human medications on animals when appropriate. However, because its use is off-label, you should follow your vet's dosing and directions very carefully as his directions could be significantly different from those found on the label. The most common brand name for gabapentin is Neurontin.
Gabapentin Dosage For Dogs
Dosing for gabapentin varies widely depending on what condition it's being used to treat. Note: It should be used with caution for dogs with liver or kidney disease because it takes longer to metabolize.
Gabapentin is available in several forms (these are human-labeled products):
100 mg (capsules and tablets)
300 mg (capsules and tablets)
400 mg (capsules and tablets)
250 mg/5 ml (liquid oral solution)
Warning
Some liquid oral formulations of gabapentin contain xylitol, a sugar substitute that's toxic for dogs, so use caution and read the label before administering. However, your vet will help you order this medication in a form that's safe for your dog. Never give any medication to dogs that contain xylitol.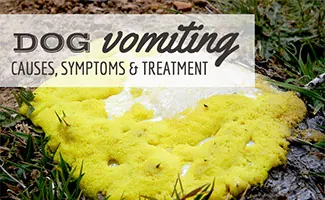 According to 1-800-PetMeds, common gabapentin doses for dogs are 1.4 mg per pound once a day for chronic pain or 4.5 to 13.5 mg per pound every 8-12 hours for seizures. But rely on your vet for the proper dosage for your dog. It can vary based on his weight, other health concerns, and what it's being used for.
Gabapentin can be given with or without food, but if your dog vomits after taking it on an empty stomach, try giving subsequent doses with food or a treat. The best time to give this medication is right before you feed him.
Side Effects & Risks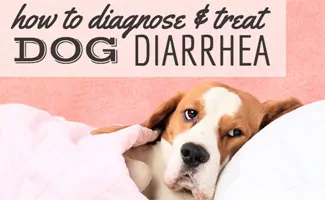 Gabapentin is generally safe for dogs as long as you follow your vet's instructions. The most common side effects are:
Mild sedation or lethargy
Ataxia or incoordination (being wobbly)
Swelling of the limbs
These side effects can be minimized by starting off with a small dose and gradually increasing to the desired amount. Since gabapentin is a short-acting drug, the effects will usually be gone in 24 hours.
It's also important to know that if your dog is taking gabapentin for seizures, you should wean your dog off the drug slowly to reduce the risk of withdrawal seizures.
Frequently Asked Questions
Here are some of the most frequently asked questions about gabapentin and dogs.
Is An Overdose Life-Threatening?
A gabapentin overdose in dogs typically isn't life-threatening. However, it may cause side effects to be more severe. If you notice severe symptoms, seek emergency care immediately. If you miss a dose, never give your dog two doses at once or extra doses (of any medication).
How Do I Store Gabapentin?
You should store capsules and tablets at room temperature around 25°C (77°F), away from moisture. The liquid formula should be stored in the refrigerator.
Can You Use Rimadyl And Gabapentin Together For Dogs?
Rimadyl is a commonly used NSAID. NSAIDs are popular first-line pain medications for humans (aspirin, ibuprofen, Aleve, etc.) as well as animals. But you should never give your dog human NSAIDs. Rather, a vet will prescribe Rimadyl or another dog-friendly NSAID. And often, the use of gabapentin with Rimadyl or another safe NSAID for dogs is quite effective in controlling moderate pain in dogs.
Gabapentin And Tramadol For Dogs
Tramadol is an opioid used frequently to relieve moderate to severe pain in humans and dogs, but tramadol alone isn't always effective. Many vets find that tramadol and gabapentin work best when taken together to provide the most optimal relief for chronic or acute pain. Some vets also prescribe a combination of gabapentin, tramadol, and an NSAID to relieve severe pain.
Can You Use Gabapentin And Trazodone Together For Dogs?
Trazodone is a commonly prescribed anti-anxiety medication, and it's safe to use with gabapentin. Many compound pharmacies carry combination solutions containing both trazodone and gabapentin, which are sometimes prescribed for dogs with anxiety.
Which Over-The-Counter Medications Are Safe For Dogs?
As we mentioned above, it's not safe to give your dog human NSAIDs, like ibuprofen or Advil. As tempting as it might be to grab something from your medicine cabinet to help your suffering pet, there are a lot of human drugs that aren't safe for dogs. To learn more, be sure to read our article on which over-the-counter medications are safe (or not) for dogs.
Tagged With: Medication, Reviewed By Dr. Racine, DVM