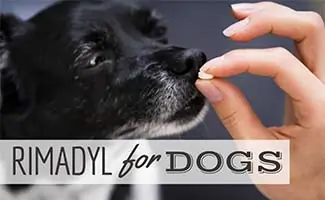 Has your veterinarian recommended the popular dog painkiller Rimadyl for your dog? Before giving it to your pup, you may want to learn more about this FDA-approved veterinary drug. What does Rimadyl do for dogs? What are the side effects? And is it safe?
We'll answer these questions and more to help you make an informed decision with your vet about whether Rimadyl is the best option for your dog's pain relief or if an alternative medication is a better choice.
What Is Rimadyl For Dogs?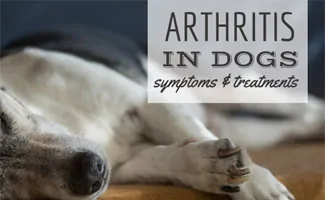 Rimadyl is the most popular brand name for the prescription veterinary medication carprofen, which belongs to a class of drugs called nonsteroidal anti-inflammatory drugs (NSAIDs). What is Rimadyl used for in dogs? Rimadyl for dogs uses include:
To control symptoms of osteoarthritis, including joint pain, inflammation, swelling, and stiffness
To treat inflammation and pain in dogs after surgery
Veterinary vs Human NSAIDs
Although you may have human NSAIDs in your medicine cabinets (ibuprofen, aspirin, naproxen, etc.), it's important to use a vet-prescribed NSAID medication and dosage for your dog. Never give your dog NSAIDS meant for humans.
How Much Rimadyl Can I Give My Dog?
Rimadyl comes in caplets, chewable tablets, and an injection. You can talk to your vet about the best form for your dog's situation. The caplets and chewable tablets come in three strengths: 25mg, 75mg, and 100mg. The typical dosage is 2.0mg/lb once per day.
Do I need a prescription for Rimadyl for dogs? Yes, your vet must prescribe it, and he or she will prescribe the ideal strength for your dog's weight. Rimadyl dosage for dogs after surgery is the same as when being used to treat osteoarthritis pain.
Rimadyl Dosage Chart For Dogs
| Weight Range | Daily Dosage For Caplets/Chewables |
| --- | --- |
| 5-10 lbs | 0.5 Tab 25mg |
| 11-15 lbs | 1 Tab 25mg |
| 16-20 lbs | 0.5 Tab 75mg |
| 21-30 lbs | 0.5 Tab 100mg |
| 31-40 lbs | 1 Tab 75mg |
| 41-60 lbs | 1 Tab 100mg |
| 61-90 lbs | 1.5 Tabs 100mg |
| 91-120 lbs | 2 Tabs 100mg |
I Accidentally Gave My Dog A Double Dose Of Rimadyl: What Should I Do?
If you're worried about your dog overdosing, you may be wondering, how much Rimadyl is toxic to dogs? A Rimadyl overdose in dogs, even just with an accidental double dose, requires an immediate call to your vet. See below for some of the serious side effects that this drug can cause.
Rimadyl For Dogs Side Effects
Although most dogs have mild side effects from Rimadyl, there are some rare but serious side effects to consider.
Mild Side Effects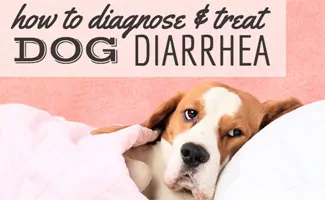 Mild side effects mainly involve such gastrointestinal issues as:
Serious Side Effects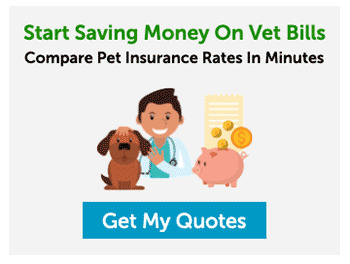 Serious side effects include liver and kidney damage or gastrointestinal damage from GI bleeding and ulcers. Here are the signs to watch out for if your dog is having an adverse reaction to Rimadyl. If you notice any of these signs, call your vet immediately.
Severe vomiting
Severe diarrhea
Black or bloody stools
Bloody vomiting
Increased or decreased drinking
Increased or decreased urination
Yellowing of eyes, skin, or gums
Severe lethargy
Change in skin (redness, scabs, or scratching)
Persistent lack of appetite
Rimadyl And Liver Damage In Dogs
In rare cases, Rimadyl can cause liver damage in older dogs or in dogs taking it long-term. (This is the case with all NSAIDs for dogs). Most vets recommend bloodwork to test for the health of the liver before considering long-term use, as well as periodic follow-up bloodwork to monitor the liver.
Short-term uses to manage post-operative pain haven't been shown to cause liver damage.
Frequently Asked Questions About Rimadyl Side Effects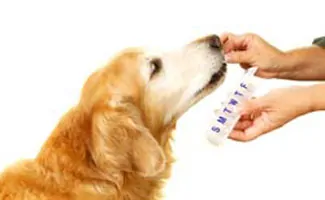 Here are some of the most frequently asked questions about Rimadyl reactions in dogs. And remember to talk to your vet about any possible side effects with any medication your dog takes.
Does Rimadyl Make Dogs Sleepy?
Yes, Rimadyl does make some dogs tired. As long as your dog isn't suffering from severe lethargy, this usually isn't a cause for concern.
Does Rimadyl Make Dogs Hyper?
No, there's no concrete evidence that Rimadyl makes dogs hyperactive. However, if your dog does start showing aggression or significant behavioral changes after starting Rimadyl, you should check with your vet to make sure he's not having an adverse reaction.
Does Rimadyl Cause Panting In Dogs?
Panting isn't one of the listed side effects of Rimadyl in dogs. But if your dog is panting excessively after taking it, you should contact your vet.
Can Rimadyl Cause Itching In Dogs?
In rare cases, Rimadyl can cause skin problems in dogs, including itching, redness, and scabs. If you notice any of these signs after your dog begins taking Rimadyl, it's important to contact your vet.
Does Rimadyl Cause Diarrhea In Dogs?
Yes, diarrhea is one of the main side effects of Rimadyl. Most cases are mild and should clear up quickly. But if your dog has severe or prolonged diarrhea, contact your vet. This could indicate an adverse reaction.
Can Rimadyl Cause Pancreatitis In Dogs?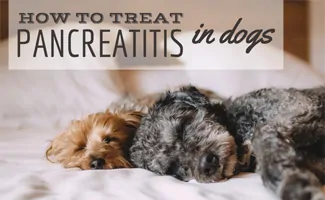 While there's no strong evidence that NSAIDs, including Rimadyl, can cause pancreatitis in dogs, there's some speculation that it's possible. However, NSAIDs are often prescribed for dogs suffering from acute pancreatitis to help manage the pain. If you're concerned about your dog developing pancreatitis, we encourage you to talk to your vet.
Is Rimadyl Safe For My Dog?
Some dogs shouldn't take Rimadyl dog medicine. That's why it's important to make sure your vet has a complete health history of your dog to determine if he's a good candidate for Rimadyl or if it should be avoided. Dogs with liver or kidney disease, allergies to NSAIDs, or bleeding disorders, such as Von Willebrand disease, should not take Rimadyl. Vets also use caution in older dogs, dogs younger than six weeks of age, and pregnant or lactating dogs.
Cost Of Rimadyl For Dogs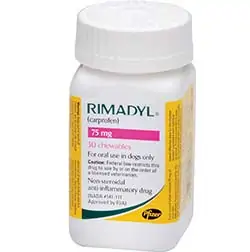 The average cost for 30 pills is $33 to $50, depending on the strength your dog needs. If you're on a tight budget, you may be wondering if there's a generic Rimadyl for dogs. Fortunately, yes, there is.
As we mentioned above, Rimadyl is one of several brand names of the drug carprofen. Many dog pharmacies carry generic carprofen, which is significantly less expensive.
View Rimadyl on Chewy | View Carprofen on Chewy
Can Rimadyl Be Given With Other Medications?
Rimadyl should not be given with other NSAIDs or steroids. Tell your veterinarian about all medicines your dog is currently taking or that you plan to give your dog, including non-prescription medications and supplements. Your vet will need to make sure that they're safe to take together with Rimadyl.
Here are some specific combinations that pet parents often ask about concerning Rimadyl.
Are Rimadyl And Gabapentin Safe Given Together?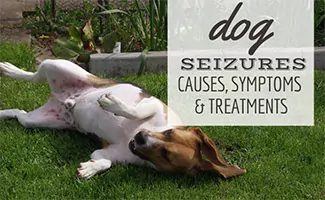 Gabapentin (brand names: Neurontin & Gralise) is an anticonvulsant drug used to treat humans. Veterinarians frequently use an off-label version (not FDA-approved for veterinary use) of this anti-seizure and pain medication for dogs. Some veterinarians have found that Rimadyl and gabapentin together proves to be a highly effective pain relief therapy for dogs. Talk to your vet to see if your pup could benefit from this medication combo. Learn more about gabapentin for dogs.
Can I Give My Dog Turmeric With Rimadyl?
Turmeric is a supplement that some pet parents give their dogs to help ease joint pain in arthritic dogs. But is it safe together with Rimadyl? Tumeric and other supplements could interfere with the efficacy of Rimadyl and even worsen side effects. As with any supplement, it's best to talk to your vet about using it together with Rimadyl.
What Can I Give My Dog Instead Of Rimadyl?
There are several alternatives you may want to discuss with your vet if you're concerned about the side effects of Rimadyl. Talk to your vet about other painkillers or pain management therapies that could be good options for your pup's arthritis.
Previcox vs Rimadyl For Dogs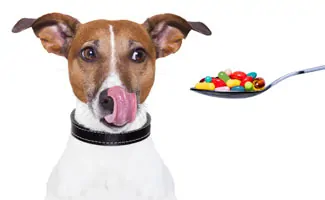 Previcox (firocoxib) is another popular veterinary NSAID prescribed for the same types of pain relief that Rimadyl delivers. The potential side effects are essentially the same for all NSAIDs, but every dog reacts differently to certain medications. If your dog isn't tolerating Rimadyl well, or you don't think it's working well to manage your dog's pain, you can talk to your vet about switching to Previcox.
Aspirin vs Rimadyl For Dogs
Aspirin is a human NSAID that shares many of the same medicinal properties (and side effects) as Rimadyl. However, most veterinarians advise using Rimadyl instead of aspirin for dogs.
Can Rimadyl Cause Death?
"Rimadyl killed my dog," says one owner who sued the veterinary clinic where a vet prescribed Rimadyl for her dog without warning her of the possible serious side effects. The brief news clip below shares her tragic story.
The FDA has issued guidelines for veterinarians to disclose the side effects of Rimadyl and other veterinary NSAIDs to their patients' owners. In these guidelines, they do say that "death may result in some instances."
Arthritis In Dogs And Other Pain Relief Options
If you suspect your dog may have osteoarthritis, you can learn more about the symptoms, diagnosis, and many treatment options in our article on arthritis in dogs. Our experts also cover the best pain medications for dogs, including some all-natural alternatives. If you're concerned about the side effects of Rimadyl and other NSAIDs, discuss this and other pain relief options with your vet. The good news is that there are several different types of pain management therapies that can help your aching pup.
Tagged With: Medication