To sustain this free service, we receive affiliate commissions via some of our links. This doesn't affect rankings. Our review process.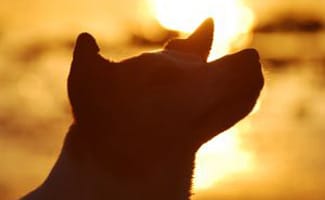 No question that warm weather is idealistic for pet owners to enjoy the outdoors with man's best friend. But what happens when it becomes too hot?
As the temperature rises, dog owners must be aware of the potential of dog heat stroke and how to prevent it.
Article Overview
Symptoms & Signs of Heat Stroke in Dogs: What To Look For
While dog fur serves as great protection during the winter, many dog owners may not be aware that their dog's fur can be fatal in the heat of summer.
Panting, can often be mistaken for excitement during a game of catch or the joy of seeing you. However, owners must be aware that this is a sign that dogs may be too hot and could potentially be suffering from a heat stroke. If a dog is sick, he or she will pant, and it could signify that they have a heart problem.
Illness, allergic reaction, dehydration and poisoning are other very important signs to watch out for. They also could be suffering from pneumonia and/or respiratory problems. Vomiting or lethargy could be signs of poisoning or a severe allergic reaction. You will need to look out for this especially if your dog is on any type of medication.
Treatment: How To Help Your Dog During Heat Stroke
Dog fur is equivalent to a coat. Imagine wearing a coat when it's 100 degrees outside. You might have a heat stroke yourself! We can take a coat off if we get too hot, but they can't.
By panting, dogs are able to cool down by circulating air through their bodies. They also can cool down by drinking or swimming in water.
If you notice your dog excessively panting when it is hot, you should move your dog indoors to a cool spot immediately and provide water. If it persists, please seek the help and expertise of a trained veterinarian.
Dog Heat Stroke Prevention
If you believe that your dog is suffering from a heat stroke, you must treat it as a medical emergency and immediately seek help. Be aware of your dog's behavior, especially in the heat, by making sure that when you see any signs of struggle you do whatever is possible to help them cool off. If you have an immediate emergency where you cannot contact a pet hospital, here are the steps you should take to cool your dog down:
Give your dog water to drink and allow him to drink as much as it wants. Add just a pinch of salt to the water to help the dog replace minerals it lost due to panting. And then keep an eye on your dog to make sure it can get outside if it needs to urinate.
Place a cold pack on your dog's head to help lower its body temperature. But do not leave it on for more than a few minutes at a time.
Run a cool bath for your dog; you don't want it to be cold because it can cause shock. Be sure to keep your dog's head elevated in order to prevent aspiration pneumonia.
You can also use a garden hose to cool the dog down if a bath is not an option. But make sure the hose water is cool too.
Don't Leave Your Dog In The Car
Not only are natural causes responsible for heat stroke in dogs, but the carelessness of owners are the direct result of dog heat stroke as well. Don't ever leave your dog in the car while it's hot! Leaving a dog in a hot environment is a common cause of heat stroke. If you must leave your dog in the car when it's hot, make sure it is receiving some type of air and make it quick.
PSA Video: Call 911 If You See a Dog in a Hot Car
Remember, you are your dog's best friend! So it is your responsibility to take care of your pet that you welcomed into your family. Your dog is depending on you to help keep it safe, so make sure that you're able to take measures to prevent heat stroke, recognize the symptoms, and understand how to best treat your dog in the midst of a heat stroke.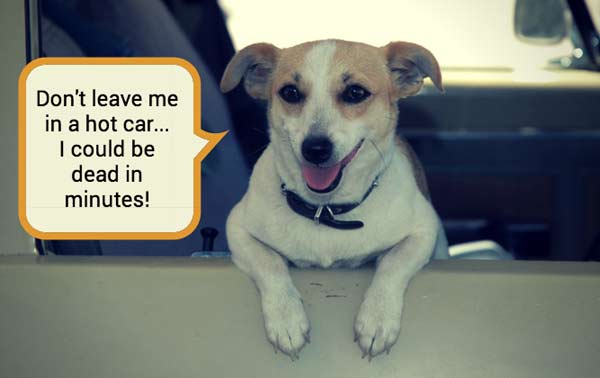 Looking for fun things to do with your dog in the summer? Check out this travel guide. And if your pup spends a lot of time on concrete in the heat, you might consider getting booties to protect their paws from burning.
Has your dog suffered from a heat stroke before?
Disclaimer: The information provided through this website should not be used for diagnosing or treating a health problem or a disease. It is not a substitute for professional care. If you have or suspect you may have a health problem, you should consult your health care provider.
Disclaimer: This website contains reviews, opinions and information regarding products and services manufactured or provided by third parties. We are not responsible in any way for such products and services, and nothing contained here should be construed as a guarantee of the functionality, utility, safety or reliability of any product or services reviewed or discussed. Please follow the directions provided by the manufacturer or service provider when using any product or service reviewed or discussed on this website.