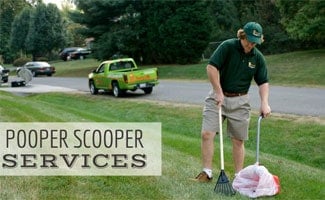 My dog has stepped in her poop that I forgot to pick up more times than I care to share. She's running around in the yard, and the next thing you know, I'm giving her an unscheduled bath. It'd be convenient to have a dog poop service clean up my yard for me. It's a stinky job, but someone's got to do it!
Article Overview
What Is A Pooper Scooper Service?
A pooper scooper service is a pet waste management service. Professionals will come to your business or residence and pick up after your dog(s) to keep your lawn fresh and tidy.
How Often Do You Get This Service?
You can decide how often you want service when you sign up. Most companies offer weekly, monthly, bi-monthly, or one-time service.
You'll want to consider how many dogs you have and how big of a mess they leave. If there are kids around or high foot traffic, you may want more frequent service to prevent any poop covered shoes.
Benefits Of A Pooper Scooper Service
Below are some pros to having someone else scoop up your dog's poop.
National Companies To Choose From (And Their Cost)

Below are some dog poop removal companies that are available nationwide. You can also check for local companies in your area to consider for service.
You'll need to visit each company's website to get a quote for your address.
Watch this news story from KDKA Pittsburgh about how Poop911 works.

Dog Poop DNA Testing
PooPrints tests the sample compares it to its database, and emails the landlord with the offending dog and owner's identity.
Landlords have each dog living on the property complete a cheek swab test to determine its DNA profile. When the landlord finds a pile of dog poop on the property, they send a sample to the lab for analysis. PooPrints tests the sample compares it to their database, and emails the landlord with the identity of the offending dog and owner.

Dog Poop Stats
Choosing not to pick up your dog's poop can be dangerous to everyone.
How To Start Your Own Pooper Scooper Service
Fortunately, dog poop cleanup services have relatively low overhead costs to get started, so starting one is less intensive than many other types of businesses.
First, you'll want to check with your local government to see if there's any insurance, licenses, permits, or other paperwork you need to complete to begin your business.
Why It's Important To Get Insurance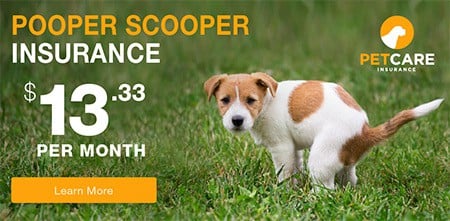 If you are in the dog waste removal business, we suggest that you get pooper scooper insurance. Being fully educated and insured against possible risks is the best way to start building a successful and trusted business while also protecting your interests.
For professional pooper scooper insurance, we recommend Pet Care Insurance via Veracity Insurance Solutions and Lloyds of London. It can protect you if a dog gets loose and injured when you enter your client's yard, you knock over and break the furniture when leaving your client's home, or you damage a client's prize rose bushes while scooping poop.
How To Setup Your Business
You may choose to form your dog poop pick up service as a sole proprietorship or a limited liability company. You should speak with a tax accountant about any potential tax advantages for choosing one over the other.
Purchase any necessary clean-up equipment such as pooper scoopers, rakes, shovels, trash bags, etc. You'll also need a form of transportation to get to your customers' locations. And don't forget to get Pet Care Insurance to protect yourself against possible claims that could cost you a lot of unplanned money.
After you have all of this, you're ready to start your poop scoop service. Word of mouth is a great way to obtain more customers. You may also want to consider advertising at veterinarian offices, pet stores, dog parks, boarding locations, and other dog-related places around town.
How much are you willing to pay for a pet waste removal service?
Sources: [1] FiveThirtyEight, [2] The Dog Dunit