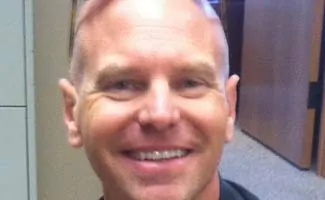 We are pleased to present our interview with the Co-Founder of Healthy Paws Pet Insurance & Foundation, Steve Siadek. Healthy Paws Pet Insurance partnered with Aon Corporation, the world's largest global insurance broker.
When you insure your dog with Healthy Paws, you are also helping a homeless pet with the foundation tie in. The goal of the foundation is to help in getting homeless pets adopted and improving overall health by helping pet parents.
1. Can you provide some background on why and how Healthy Paws started and your role in its foundation?
For me, it started first with the adoption of my husky mix Daisy in 2001, but my involvement with pets accelerated as a result of my rescue work during Hurricane Katrina. My passion for helping pets during this time led me to leave my business career and take the Executive Director position at a leading no-kill shelter in Seattle.
After experiencing a range of health issues in our adoptable animals, I saw an opportunity to help more pets and their pet parents through the creation of Healthy Paws Pet Insurance & Foundation.
2. What was the biggest reason for starting this new company?
I envisioned Healthy Paws Pet Insurance & Foundation as a way to help both adopted and homeless pets on a national scale.
3. What do you feel has been the biggest change in the industry since the company was founded?
The advances in pet medical care are helping dogs and cats live longer, healthier lives. But with those important advances, the cost of treatment is rising rapidly. For example, an $11,000 cancer cyber knife treatment wasn't available five years ago, but it is today. Pet parents need to be prepared for these costs either by self-insuring or by protecting themselves from unexpected veterinary costs with pet health insurance.
4. Thinking of your consumers, what pet insurance (and/or pet health) concerns keep you up at night?
Mostly helping build awareness that pet insurance is only helpful when you protect your pet BEFORE an accident or illness. I've heard pet parents say "he's only a puppy, he's super healthy" and a week later he swallows something he shouldn't and he's in a $4,000 surgery. For as inexpensive as pet health insurance is today, why risk letting a large vet bill determine if you dog or cat gets the care they need?
Video: A Real Story from a Healthy Paws Insured Family
Atlas gets into a lot of trouble and is always chewing on something. This means he also swallows a lot of dangerous things. Watch this video to see how Healthy Paws has reimbursed Atlas' parents for almost every penny of surgery that was needed to take these ingested and dangerous items out of him. Good thing they were proactive in getting pet insurance before they had to dig too deep into their wallets.
5. How have the changes in pet health, economic stability and family dynamics among pet owners changed the landscape of Healthy Paws' offering?
We set out to simplify pet insurance and we've stayed the course. If you keep it simple yet comprehensive, it makes it easy for the pet parent to understand coverage and makes it easy for us to quickly process the claims.
With Healthy Paws, if it's an accident or illness, and not a pre-existing condition, it's covered! It is that simple.
6. What about your company's offering makes you stand out from your competitors?
Our customer service stands out along with our unlimited lifetime benefits. We're most pleased with the positive feedback our customers publish out on the web. We're not perfect, but we are always striving to improve everything we do for our customers and their pets.
7. The pet insurance industry has become a crowded, dynamic world to operate in. What new & exciting things can we expect to see over the next decade from the industry & Healthy Paws?
We'll continue to innovate in how we serve our customers with the objective of always making it an easier, faster, and more personalized customer experience. After all, the one thing a pet insurance company needs to do above all else is pay claims quickly while helping protect our customer's beloved pets.
8. Is there anything else you would like to share with our readers?
When looking for pet health insurance, take time to do your research and understand what is covered and excluded. Find out what their customers are saying about their experience with the company. And, unless you are wealthy, protect yourself with a pet health insurance company you trust. You'll never have to let money decide if your pet gets treatment he or she deserves!
Learn More About Healthy Paws
Visit the website of Healthy Paws Pet Insurance or check out our pet insurance reviews article to see reviews of the leading pet insurance providers – Healthy Paws is one of our top ranked providers! Also read our interview with Rob Jackson, the other Co-Founder, as he goes into more detail about the Healthy Paws Foundation.
Tagged With: