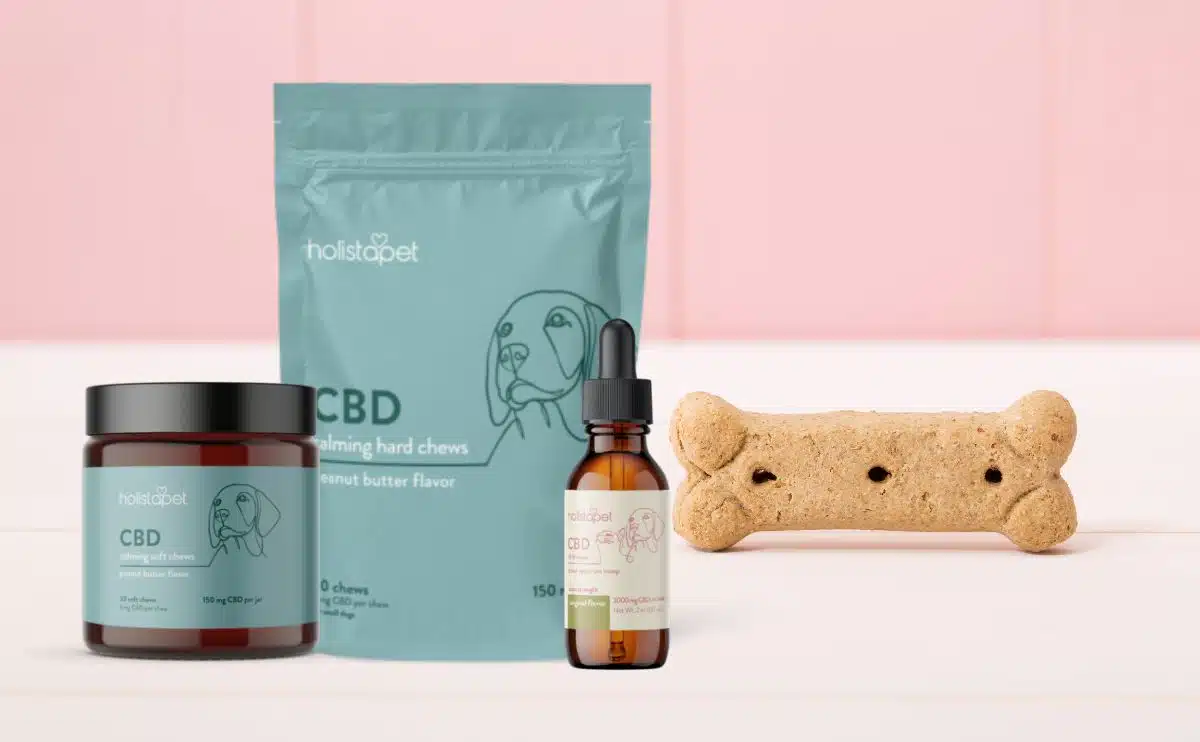 Are you considering trying out CBD as an alternative, all-natural remedy for your dog but aren't sure which brand to go with? HolistaPet is a popular option for thousands of pet parents because they manufacture pet-specific CBD (cannibidoil) oils, treats, and many other products.
Is HolistaPet legit? Can their products really help with your dog's anxiety, arthritis, aches, and other ailments?
HolistaPet Review

Product Name: HolistaPet
Product Description: HolistaPet offers CBD pet products.
Summary
Our team determines the overall rating based on several factors, including quality of CBD and ingredients, variety of products, third-party testing of products, pricing, customer support, and more.
HolistaPet, which used to be a top-rated company in our reviews, has experienced some transformations in recent months. Consequently, loyal customers have voiced concerns about unfavorable alterations to product formulas, a significant decline in customer service quality, and other related issues.
Pros
All products tested by an independent lab (Certificate Of Authority (COA) results listed on their site)
All oils and treats are vegan and free of GMOs, gluten, and dairy
CBD derived from organic hemp grown in Colorado
Pesticide and solvent-free
Gold-standard CO2 process used to extract CBD from hemp plants
Products for dogs, cats, and horses
Made in the USA
Cons
Some recent complaints that they've changed their formulas and aren't as effective
Several recent complaints about poor customer service
Clunky, slow website
Key Features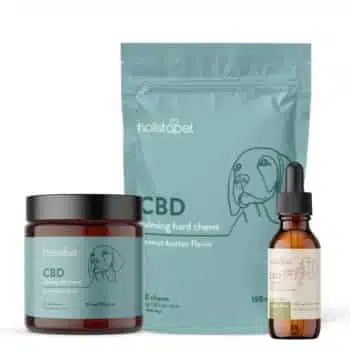 Good variety of CBD strengths with oils, treats, and capsules
CBD extract suspended in hemp seed oil, which is rich in omega-3 and omega-6 fatty acids and has added health benefits for pets
Save 25% if you sign up for monthly auto shipping
Carries all-natural, full-spectrum* oils, treats, capsules, dog shampoo, and catnip spray
Rewards/referral program for discounts on products
*Full-spectrum CBD products are made using a broad range of beneficial cannabinoids from hemp, including CBD, CBG (cannibigerol), CBC (cannabichromene), terpenes, and other cannabinoids. This includes up to the legal limit of 0.3% THC (this is not enough THC to get your pet high). Learn more about CBD for dogs.
Products And Pricing
Shipping is free, and you can save 25% if you subscribe for monthly auto shipments on oils and treats. See more CBD subscription options for dogs.
CBD Oils & Capsules For Dogs & Cats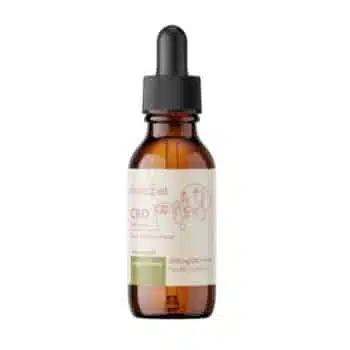 Starts at $24.95 for 150mg (for pets under 20 lbs)
CBD Treats For Dogs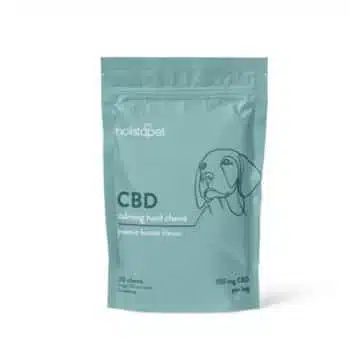 Unlike many companies, HolistaPet offers CBD treats with additional active ingredients geared toward helping specific health concerns. Here's a breakdown of the active ingredients in each type of treat:
Calming: CBD, L-Theanine, chamomile, and hemp seeds (peanut butter and apple flavor)
Joint & Mobility: CBD, turmeric root, boswellia, and hemp seeds (pumpkin spice and cinnamon flavor)
Heart & Immune: CBD, blueberries, flax seeds, and hemp seeds (blueberry and sweet potato flavor)
Treats
Starts at $24.95 for 150mg bag (5mg per treat)
Soft Chews (Calming & Mobility)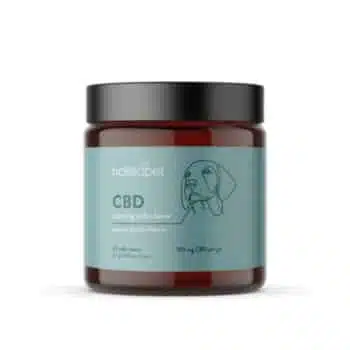 Starts at $29.95 for 150mg jar (5mg per treat)
Other CBD Products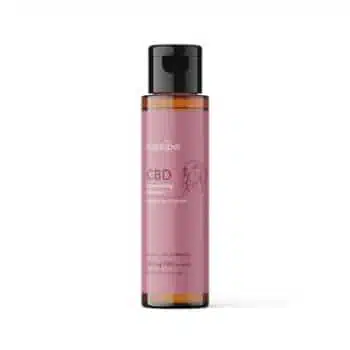 $32.95 for CBD shampoo for dogs
Coupon
Looking for a coupon code for HolistaPet? Check out our dedicated HolistaPet promo code page with the latest offers and deals we can find.
HolistaPet Dosage Guidelines
For basic dosing guidelines, HolistaPet's website says, "We generally recommend between 0.25 mg (Regular Dose) to 0.5 mg (Strong Dose) of CBD per every 1 lb of bodyweight." But this can be complicated to calculate on your own.
To save you time, HolistaPet's website has a handy dosing calculator, as well as detailed dosing charts for their oils, capsules, and treats. Dosing varies based on your pet's weight and whether you want a regular or strong dose.
Does My Dog Need A Regular Or Strong Dose?
Not sure which dose your pup needs? Here's what HolistaPet recommends:
Regular dose: Daily health and wellness, boost immune function, old age, allergies, minor skin conditions, stimulate appetite, minor stress & anxiety, digestive issues & nausea, moderate arthritis & joint inflammation, and minor aches & pains.
How Often Do I Give My Pup CBD?
HolistaPet recommends giving your pet the appropriate CBD dose every eight hours (or as needed) to control pain and inflammation. To manage anxiety, give 30 minutes before the event (thunderstorm, fireworks, traveling with your pet, etc.). For all other uses, give once to twice a day.
Learn About How CBD Can Help With Arthritis
Check out this brief video by HolistaPet that explains arthritis and how CBD can help treat the pain and inflammation associated with this chronic condition.
Learn More About The Benefits Of CBD For Dogs
What's Our Final Verdict?
HolistaPet was a previous top winner in our reviews, but the company has undergone some changes over the last several months. This has led to long-time customers complaining about formulas changing (not for the better), customer service going way downhill, and other issues. HolistaPet says they're working on their problems, so stay tuned to see if they get back to their previously excellent reputation.
For the time being, we encourage you to look elsewhere. See our reviews of the best CBD oil for dogs and the best CBD treats. We think you can find better options for a trustworthy product.
Tagged With: CBD