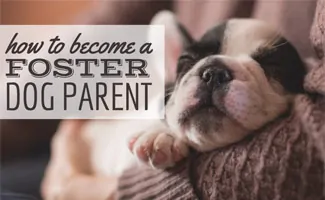 The stigma that shelter dogs are bad dogs is a stereotype that is mostly untrue. Unfortunately, too many dogs are in shelters, and people are scared to adopt them because they think there must be some bad reason that they were sent to the shelter.
However, the majority of the time, the reasons for the dog being sheltered are unrelated to the dog's behavior. Many dogs find themselves in shelters because they are lost, abandoned or the owners are unable to care for them any longer. Sadly, the dog is simply no longer a priority in that family's life.
Reputation Of Shelter Dogs
For many shelter dogs, what people consider as "bad behavior" is obtained through living in the rescue facility. We want to be clear and say that this is no one's fault. These dogs are living in a high-stress environment, all alone.
Many of them were in loving homes and then found themselves in a shelter where they are surrounded by many dogs, strangers, new sights and sounds and less than comfortable living quarters. Stress manifests itself in the dog becoming anxious and possibly even destructive. Again, this is no one's fault.
We realize this isn't the case for all dogs. Unfortunately, some dogs are abused or are poorly trained, and as a result, have less desirable traits even before entering the shelter. Few of these dogs are a lost cause, though.
In fact, foster dogs can live more comfortably and learn to trust and love humans even if they've experienced abuse in their lifetime. These dogs can live in a less stressful environment and learn how to behave in a home, which can help get them adopted sooner.
You can help care for these adoptable dogs by giving them a temporary home until they find their forever home. This is a great way to help many dogs throughout your life, and perhaps you will create a bond with one that you cannot part with and give it a forever home yourself.
What Does It Mean To Foster A Dog?
When you foster a dog, you agree to take in a homeless dog and care for them for a predetermined amount of time or until the dog is adopted. Dog fostering is extremely rewarding because you can help a dog without adopting it.
Pet fostering is only a temporary commitment, and it gives you an opportunity to know what it's like to have a dog in your home. Dog foster care also frees up a spot in the shelter to help another dog in need.
Why A Dog May Need To Be Fostered
There are many reasons a dog may need to be fostered:
The shelter may not have enough physical space to take in every dog. So, when you foster a pup, you keep a dog from potentially being euthanized due to overcrowding.
Foster puppies need a home because they are too young to be adopted and need a safe home to stay in until they are old enough to be adopted.
A dog is recovering from surgery, illness or injury. Malnourished pups may also need extra meals and special food to help them get back to a healthy weight.
How Do I Become A Foster Dog Parent?
To participate in pet foster programs, speak to a local shelter or rescue group about how you can foster a dog. (You can also visit PetFinder.com.) You'll most likely need to fill out an application, and after approval, the shelter or group will help you find the right dog for your household.
What's It Like To Foster A Dog?
Dog and puppy fostering can be emotionally challenging but also rewarding. Watch the short video below to see some of the struggles and many of the joys of fostering a dog.
Questions To Ask If You Want To Foster Dogs
You will be an essential factor in helping the dog find its forever home. Once you find a location to foster pets through, you'll want to get some questions answered.
Who pays the vet bills?
Are there any meetings you'll need to attend?
Where will the dog be meet prospective adopters?
Are you responsible for training the dog?
Are there any requirements for those who want to foster animals? (Do you need a fenced-in yard? Can the dog handle stairs? Do you need to be home with the dog all day? Is the dog good with children, cats and other dogs? etc.)
Is there any medication that will need to be administered?
Tagged With: Adoption, Fostering