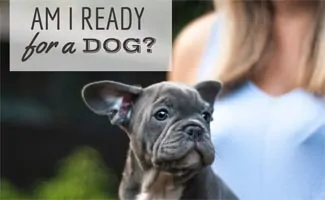 If you didn't grow up with a dog or take part much in its upbringing, you might not know how much care they truly need. Before bringing home a new four-legged family member, prospective owners need to look at what taking on the responsibility of a dog truly means. Dogs need daily care and interaction and require a significant amount of money to be properly cared for. We encourage you to seriously consider all the costs and time commitment involved so you can give your pet the loving home they deserve.
So, are you ready for a dog? Find out what to consider before you jump in.
Can I Afford A Dog?
When asking yourself, "Am I ready to adopt a dog?" one of the first considerations is the expense associated with raising a dog. There are many costs associated with getting a dog. Some of these costs are for one-time purchases (or less frequent), while some are for monthly (or more regular) items. Below is a list of things you should be prepared to buy if you are considering getting a dog. We also included the lowest price (at the time of writing) for our top pick. Keep in mind that all of these items are not required but are common pet parent purchases.
Basic Dog Needs
If you do the math, all of the items listed above with prices next to them total about $600. That's a substantial amount of money. However, very few are monthly fees, and not all of these are "mandatory" purchases. Nor did we include services like professional grooming, dog training, or other optional expenses, which can be quite expensive.
Visit our cost of owning a dog article for a detailed look at what you can expect to spend.
Don't Forget About Vet Bills
While supplies make up a large part of a dog's expense, vet bills are another considerable expense. Regular veterinary care can run from $50 to several hundred a month, depending on a dog's health and needs. Expect to pay more during a puppy's first year as they need more vet care, including vaccinations and spaying or neutering procedures. Aging dogs may also need more care as they start to develop different health concerns.
Also, we suggest you save up some money to prepare for any health issues or emergencies (which can cost $90-$120 for an emergency visit alone).
An effective way to help cover your illness and wellness vet visits, exams, medications, etc., is to get pet insurance. For a monthly fee (depending on the age and breed of your health), you can have peace of mind knowing that you won't have to make tough financial decisions for the sake of your pet's health.
Do I Have Time For A Dog?
When discussing the time you have available to give a new dog, several factors must be considered.
Day-To-Day Requirements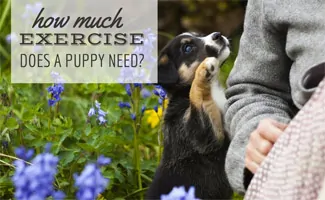 At a minimum, dogs need regular walks, playtime, exercise, and human interaction. The amount of time these activities take may vary depending on the energy level of the dog. Regardless of breed or age, it's not fair to keep your dog in a crate, small cage, or playpen all day, every day.
We understand that you may need to crate your dog while you're at work, but at the end of the day, they need to be able to stretch their legs and experience new environments.
If you find yourself away from home the majority of your days, we recommend you wait until your schedule is less busy. One option is to hire a dog walker for potty breaks or a sitter to take care of your pup in your absence, but those services can add up.
Lifetime Requirements
In addition to the short term, you must think about a pet's expected lifespan and understand that you'll be there for their entire life. If your home or lifestyle changes, will your pet still have the same love and support? This isn't a new workout program or diet where you try it out for a week or two but then give up.
New puppies and older pups alike need dog training. This starts with basic commands, behavior, potty training, and obedience. Once house-trained, socialization, learning to walk on a leash, not to bite, and other training must happen. Training takes time and dedication. There is no way to tell how well a dog will take to training, which is another consideration owners must have. Training requires not only time but sometimes the investment in a certified animal trainer.
Owners also need to get to know their pet's individual needs as well as learn to read their body language. Not all dogs have the same needs. While general care requirements apply, dogs often have unique health or nutritional needs.
Getting a dog is a serious, long-term obligation. This dog will be your companion for the next 10+ years, depending on its breed, health, and age. If you have a baby after bringing home a new pet, we have an article with tips on introducing newborns to your furry family member.
Getting A Pet Is A Family Decision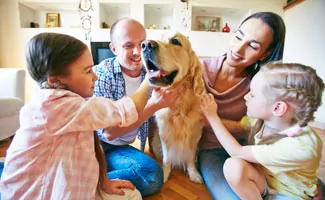 Is everyone in your household on board with getting a dog? Perhaps your child approached you and said, "I want a puppy." It's important not to act on your child's wants immediately. Talk it over with every family member, ensuring all are supportive of a new addition to your household. Ask yourself, "Am I ready for a puppy?" rather than, "Do I want a puppy?"
Roommates also get a say in adding a new tenant to the home. No matter your living situation, be sure to discuss the topics we've laid out above with your household to make sure everyone is on the same page.
Am I Ready For A Puppy? (Infographic)
Here's a handy checklist we put together to reference before getting a dog. If you check all these boxes, congrats, you are ready for a dog!
Video: It's Time To Get A Dog
If you need that extra push to take the plunge, this video displays how a person who wants a dog might act. (Okay, you don't have to be this expressive, but deep down inside, you may relate to this video.)
How To Be A Responsible Dog Owner
So you've decided to get a dog! Before you embark on this exciting journey, knowing how to be a conscientious dog owner is crucial so you're successful. Responsible dog ownership involves more than just keeping them fed and alive. There's a lot more to keeping your pet healthy and happy.
Annual Visits – All dogs require routine exams to stay current on their vaccinations and ensure they are in good health. The vet will also do a heartworm test each year and prescribe heartworm and tick prevention medications. Preventative care is essential to keep your dog healthy for as long as possible.
Identification – If your dog were to accidentally run off or get snatched, having an ID tag and a microchip can help them return home promptly.
Bathing & Grooming – No one likes a smelly or dirty dog, so regular baths are essential. Not only is it worthwhile for their hygiene, but it can also keep pesky fleas and ticks at bay. You can hire a professional or save money by bathing or grooming them yourself at home.
These are just a few of the basic tips you should know when getting started on your quest to be the best dog parent.
September Is Responsible Dog Ownership Month
Of course, you are a responsible dog owner year-round, but September is specifically designated to raise awareness and promote ways to be a good dog parent. Look for events through the American Kennel Club and your local animal organizations. Many low-cost clinics and special pet health events happen during this month.
During the COVID-19 outbreak, it became especially important to follow social distancing guidelines and prioritize your own health, as well as others, when tending to your pet's needs. Many clinics have made these safety measures permanent in an effort to help keep owners and pets healthy. Utilizing telehealth options has become much more common and helps save time or a difficult trip to the vet with a sick pet.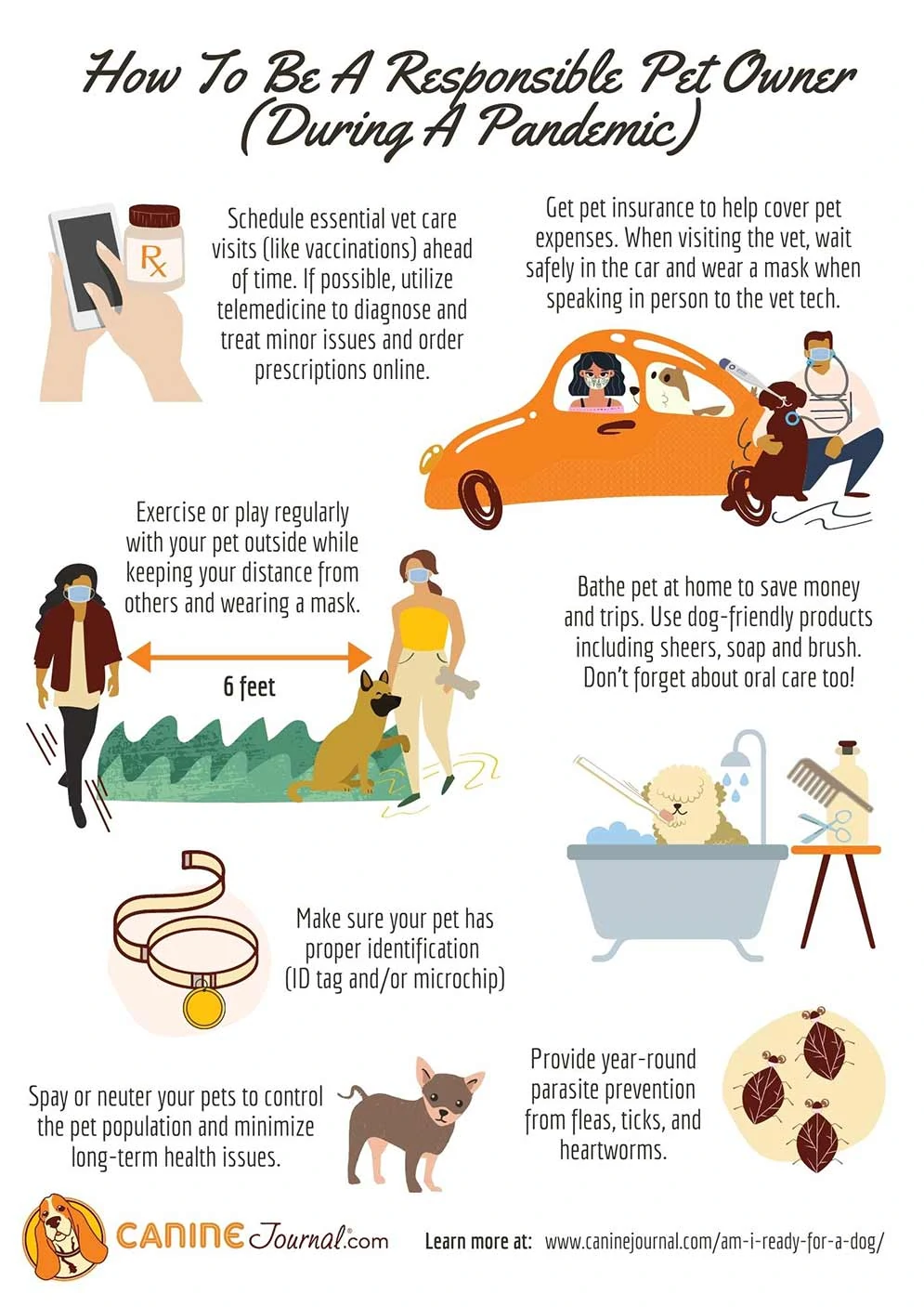 Are You Ready To Bring Home A Dog?
Being a pet parent is one of the most rewarding experiences you will have in your life. Dogs bring so much joy into your home and give you more happiness than money can ever buy. However, we hope this overview gives you a better understanding of all the things that go into bringing a dog home. If you have questions, we invite you to comment below.
If you're convinced, here is a guide on how to adopt a dog (including our personal experience). We also have some secrets to picking the right breed, how to find a reputable breeder, and why you should consider adopting a rescue pet.
What made you want to get a dog?
Tagged With: Adoption