To keep the lights on, we receive affiliate commissions via some of our links. Our review process.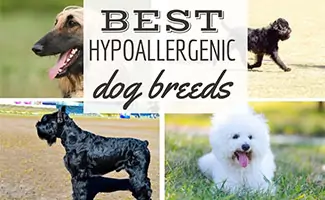 Do you love dogs, but your allergies don't? Lots of people are allergic to pets. According to Allergy, Asthma & Immunology Research (AAIR), 10% to 20% of the worldwide population are allergic to cats and dogs, and that rate is increasing.1 If you suffer from allergies to dogs, that doesn't mean you have to live life without a furry friend. You may have success with allergy-friendly dogs or some "hypoallergenic" breeds.
What Does "Hypoallergenic Dog" Mean?
If something is hypoallergenic, that means it's unlikely to cause an allergic reaction. So the term "hypoallergenic dog" means a dog that is unlikely to cause an allergic reaction in someone who has an allergy to dogs.
What Makes A Dog Hypoallergenic?
Pet dander and tiny particles (much like dandruff) that dogs shed along with their fur is a significant factor in allergies. So, dogs that don't shed, have hair instead of fur, or are hairless are what people consider hypoallergenic.
Can You Be Allergic To Hypoallergenic Dogs?
The truth is you can be allergic to hypoallergenic dogs. There aren't any completely hypoallergenic dogs. While you can find a dog that won't bother you with dander, you can also be allergic to its saliva or urine.
Hypoallergenic Dog Breeds
If you're wondering what dog breeds are hypoallergenic, we can help. While there are no entirely hypoallergenic dogs, we're using the term hypoallergenic for dog breeds that are less likely to trigger your allergies. Below, we've broken down our hypoallergenic dogs' list into several categories to help you decide what might meet your family's needs.
Best Hypoallergenic Dogs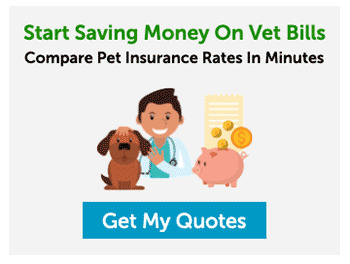 There are many types of hypoallergenic dogs. Here are some categories that may interest you when you're thinking about your next pup.
Best Dogs For Allergies
Several breeds are the best dogs for people with allergies and the best dogs for allergies and asthma. Remember, while these are the best dogs for allergy sufferers, there's still a chance you could be allergic to these breeds.
Affenpinscher
Afghan Hound
American Hairless Terrier
Barbado da Terceira
Bedlington Terrier
Bichon Frise
Bolognese
Chinese Crested
Coton de Tulear
Giant Schnauzer
Havanese
Irish Water Spaniel
Kerry Blue Terrier
Komondor
Lagotto Romagnolo
Lowchen
Maltese
Miniature Schnauzer
Peruvian Inca Orchid
Poodle
Portuguese Water Dog
Puli
Shih Tzu
Soft Coated Wheaten Terrier
Spanish Water Dog
Standard Schnauzer
Xoloitzcuintli
Yorkshire Terrier
Best Hypoallergenic Dogs For Kids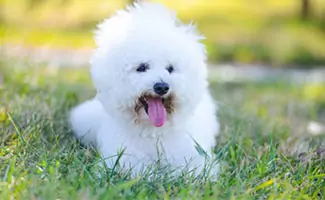 If you have kids, you're probably thinking about the best hypoallergenic family dogs and the best dogs for kids with allergies. Here are a few breeds you may want to consider when you have a family with children.
Bichon Frise
Havanese
Miniature Schnauzer
Portuguese Water Dog
Shih Tzu
Best Hypoallergenic Dogs For First-Time Owners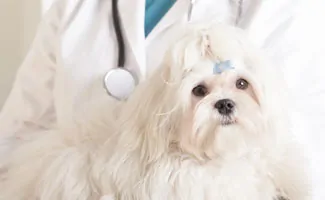 First-time dog owners may need a pup that's friendly or easier to manage. Here are a few hypoallergenic choices that may be a decent fit.
Bichon Frise
Maltese
Poodle
Shih Tzu
Hypoallergenic Guard Dogs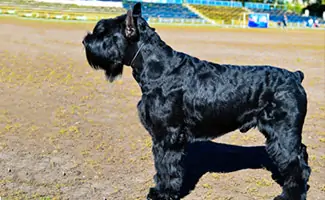 If you're looking for a hypoallergenic guard dog, these breeds are very trainable and provide a presence that could intimidate an intruder.
Giant Schnauzer
Kerry Blue Terrier
Komondor
Portuguese Water Dog
Short-Haired Hypoallergenic Dogs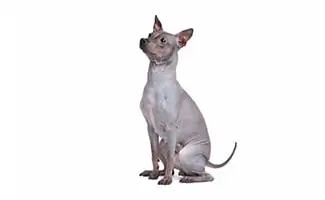 Want a hypoallergenic dog that is also a short-hair breed. If this is what you're looking for, these breeds might fit the bill.
American Hairless Terrier
Chinese Crested
Peruvian Inca Orchid
Xoloitzcuintli
Fluffy Hypoallergenic Dogs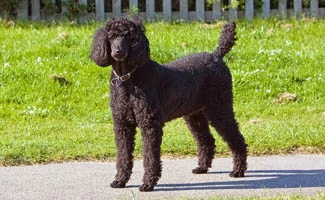 Fluffy dogs are an attractive option, and some, like these breeds, are hypoallergenic too.
Bichon Frise
Bolognese
Irish Water Spaniel
Poodle
Spanish Water Dog
Smartest Hypoallergenic Dogs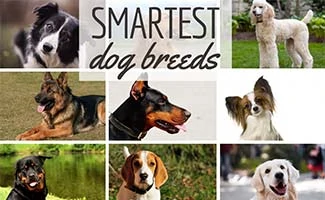 Are you looking for an intelligent breed that's also hypoallergenic? Only one of the top ten smartest breeds is also hypoallergenic, and that's the Poodle.
Small Hypoallergenic Dogs
Small-sized hypoallergenic dogs might be a good fit if you need a pup that is easier to handle and manage. We have a list of some small, hypoallergenic dog breeds that might be the right fit for your family.
Affenpinscher
Bichon Frise
Havanese
Lowchen
Maltese
Miniature Schnauzer
Miniature or Toy Poodle
Shih Tzu
Medium Hypoallergenic Dogs
Medium hypoallergenic dogs could be a good choice if you are looking for a bigger dog that doesn't require too much room but can still keep up with an active outdoor lifestyle. Here are some medium-sized hypoallergenic dog breeds for you to consider.
American Hairless Terrier
Bedlington Terrier
Soft Coated Wheaten Terrier
Spanish Water Dog
Xoloitzcuintli
Large Hypoallergenic Dogs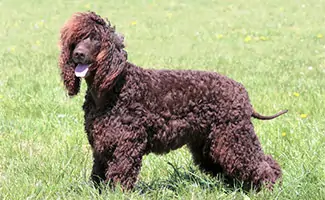 If you are looking for big hypoallergenic dogs, here are some breeds you might want to consider. Large hypoallergenic dogs may be a good fit for you if you want an active pup and you have lots of space for them.
Afghan Hound
Giant Schnauzer
Irish Water Spaniel
Portuguese Water Dog
Standard Poodle
Non-Shedding Hypoallergenic Dogs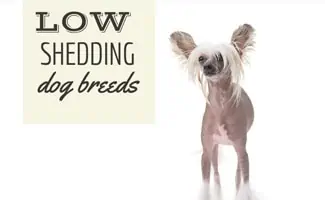 If you want to consider hypoallergenic dogs that don't shed, you are in the right place. Our experts have put together an extensive guide to non-shedding dogs. This list of non-shedding hypoallergenic dogs can guide you on the breeds that fit in this category, including hairless, non-shedding, and low-shedding breeds.
What If My Dog Has Allergies?
We've been talking a lot about dogs to help with human allergies, but what if your dog has allergies? Dogs can have allergies too and can be allergic to all kinds of things, including foods and environmental factors. If your dog has dog allergy symptoms like itchy or irritated skin or digestive problems, you may want to consider dog allergy testing. In combination with consulting your vet, these testing kits can help you understand how to keep your pup's allergies under control.
If your dog has food allergies, you may need the best hypoallergenic dog food or hypoallergenic dog treats. If his skin is irritated and sensitive, you may need the best hypoallergenic dog shampoo. However, you won't know your pup's needs until you get him tested and find out his allergies.
Prepare For The Cost Of Care
Allergies, like all health conditions, can add to the cost of caring for your pup. And since allergies often require ongoing treatments, the vet bills can really add up over time.
The best way to prepare for pet care health costs is to get a pet insurance policy from the start. Our experts review the best pet insurance companies to help you decide which plan best fits your needs.
Hairless Dog Breeds For Allergy Sufferers
If a shedding dog is what gets your allergies worked up, check out this five-minute video from ViralBe about ten rare hairless dog breeds. Hairless dogs are the only dogs that don't shed.
Finding The Right Dog For Your Family
While you're looking at dogs for people with allergies, you should also consider the breeds that will work best for your family. Do you want a miniature dog breed or one of the smartest breeds? Our experts can help you with our article on the secrets to picking the right dog breed. This article is packed with tips for things to consider so you can make the best choice for you and your family.
Why are you considering a hypoallergenic dog?
Sources: [1] Allergy, Asthma & Immunology Research
Tagged With: Reviewed By Dr. Racine, DVM