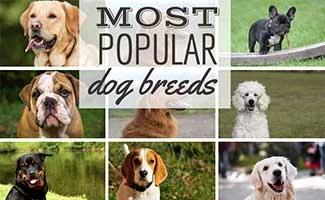 According to the American Kennel Club (AKC), the top ten AKC most popular dog breeds have varied a good amount during this century so far. And for the first time in over 30 years, a new breed takes the number one spot, French Bulldogs.
The Labrador Retriever is still a popular breed among pet parents, falling only to the number two spot. The Golden Retriever remains steady at the number three spot. And watch out German Shepherd, the Poodle is right behind you. Overall, the top ten have remained the same, but their ranking position may have changed from last year.
See the trends over the years, including 2002, 2007, 2011, 2014, 2018, 2019, 2020, 2021, and 2022 in the United States.
AKC Most Popular Dogs Infographic
Let's get to know the ten most popular breed types better, including their personalities, size, and energy level. We created this handy infographic for you to reference based on the top breeds in 2023 (which have not changed much over the years except for the new love affair with Frenchies and German Shorthaired Pointers!). Feel free to share or pin it with others who you think would find it useful too!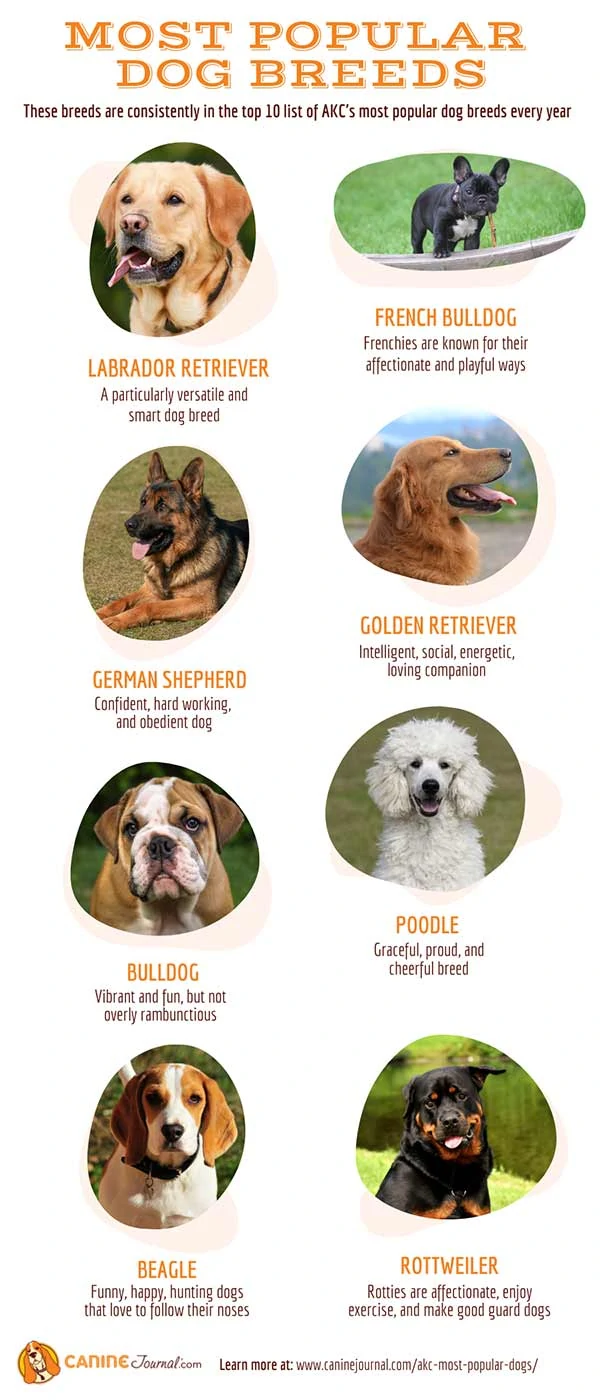 Source: American Kennel Club
Tagged With: