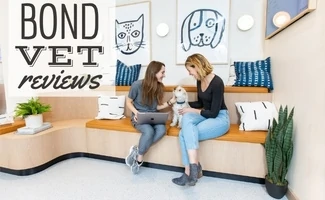 Bond Vet is a 2019 startup company with several vet clinics in New York that provide wellness and urgent care. And as a response to the pandemic, Bond Vet launched its telehealth services, offering live video appointments with their licensed veterinarians.
Is Bond Vet worth considering for in-person or virtual pet care? We'll dive into this burgeoning company in our Bond Vet review.
Bond Vet Overall Rating
4.35/5.00
Our team rates vet clinics based on several factors, including the quality of veterinary care, variety of services offered, hours of operation, pricing, customer support, and more.
Pros & Cons Comparison Table
| Pros | Cons |
| --- | --- |
| Open 7 days/week | No guarantee that you'll see the same vet |
| Wide variety of wellness and urgent care services | Many customer reviews are positive, but we saw several complaints that their vet care is inconsistent |
| Offers telehealth appointments | Some complaints about spotty customer service |
| Full-featured app – schedule visits, medical record access, etc. | |
| Can chat with vets via mobile app in between visits | |
Key Features
Open every day from 10am-8pm, even holidays
Same-day telehealth appointments
Accepts all pet insurance with vet direct pay option
Preventative care services: wellness exams and vaccinations
Urgent care services for illnesses and injuries that aren't emergencies (i.e., life-threatening)
On-site surgeries: spay & neutering, orthopedic, foreign body removal, specialty, and more
Dental care: routine dental cleanings and dental surgery
On-site pharmacy in each clinic
The startup has raised a total of $195 million in funding; investors include Warburg Pincus and Talisman Capital Partners
Bond Vet Locations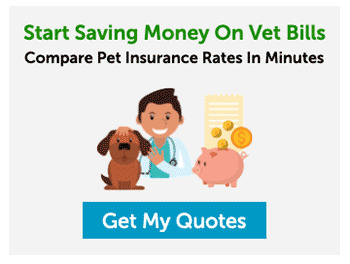 Bond Vet currently has clinics in NYC, Long Island, Boston, and Washington DC metro areas.
Bond Vet Prices
Telehealth
$50 for a 20-minute video conference
In-Person Visits
Bond Vet doesn't list pricing for any services on their website. You can call or email them to get prices for specific items. Based on the customer reviews we've seen, pricing appears to be fairly competitive for the NYC market.
How Did Bond Vet Adjust For The Pandemic?
In the following four-minute video on CNBC, Bond Vet Co-Founder and CEO Mo Punjani shares how the company made important changes to continue providing vet care during the COVID-19 pandemic.
What's Our Final Verdict?
Many customers have had very positive experiences with Bond Vet, but each location has its share of complaints, largely about inconsistent care and hard-to-reach customer support. If your dog becomes ill or gets wounded, they have convenient same-day appointments every day of the week. And if you're considering using Bond Vet for their telehealth services, you may want to see how they compare to other online veterinarians.
Tagged With: Review