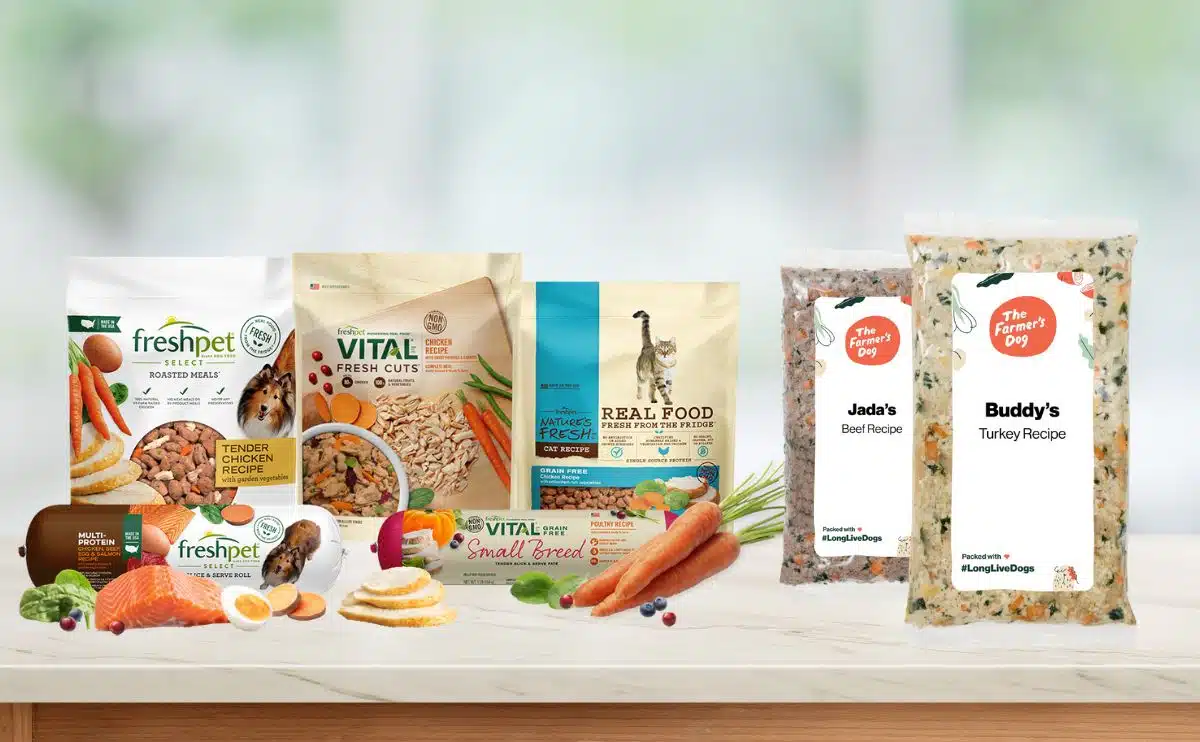 Have you been considering a fresh food option for your pup but need help picking one? Are you unsure if you want a subscription delivery plan or something you can pick up at the pet store? We compare two well-known fresh brands, Freshpet vs. Farmer's Dog. We look at meal and treat variety, nutritional value, customization, pricing, and customer service and reputation.
The competition in the pet nutrition market is intense, and new brands and options are constantly popping up. These two brands are in the fresh category but offer different products. There are some significant differences between these two companies. Which option is best for your sweet pup? We offer you the information you need to know to make the best pick for your pup's unique needs.
Visit The Farmer's Dog Website | Visit Freshpet on Chewy
Meal & Treat Variety
The Farmer's Dog offers fresh meals made from human-grade ingredients, shipped frozen right to your door. They currently offer four custom recipes available through personalized meal plans. All recipes are grain-free. They do not provide puppy, senior, or any special health needs recipes or doggy treats.
Freshpet has more options, with six different product lines and a line of fresh treats. The company makes food rolls, loaves, and some shredded and bite-sized fresh meals. They also have some formulas for different ages, smaller breeds, and some health conditions. These include a grain-free option as well as a plant-based protein line. However, the ingredients are not human-grade nor as freshly made. The brand does have the option to create custom meal plans. However, this must be done through Petco.com.
For variety, Freshpet wins, as they offer far more selection and grain-inclusive and treat options.
Meal/Treat Variety Winner: Freshpet
Nutritional Value
The Farmer's Dog uses all-natural, USDA human-grade ingredients in every recipe. Recipes are all developed by board-certified American College of Veterinary Nutrition experts. Meals are freshly prepared and then flash-frozen. There are no artificial ingredients, added flavors, colors, or chemical preservatives.
Ingredients are all-natural and include animal proteins and fresh fruits and vegetables. Though no recipes include grains, owners can mix grain-inclusive kibble or rice to provide those and make food last a little longer. Protein choices are beef, chicken, turkey, and pork. They also use organ meat like chicken and beef liver in some recipes. Other ingredients include sweet potato, lentils, Brussels sprouts, carrots, cauliflower, kale, spinach, chickpeas, parsnip, green beans, sunflower seeds, salmon oil, and chia seeds. All recipes include a blend of added nutrients and minerals.
Freshpet uses natural, freshly harvested ingredients. Recipes are 100% complete and balanced and meet AAFCO'S minimum standards. All Freshpet's recipes are formulated by veterinary nutritionists and approved by Dr. Gerardo Perez-Camargo, the resident veterinarian with a Ph.D. in Animal Nutrition and Head of R&D. Additionally, the company founded the "Freshpet Nutrition Council, a group of board-certified DVMs, DVNs, DACVNs, and PhDs who guide, supervise and validate our research."
All meats and most other components are sourced here in the United States. Farm-raised meats include poultry, turkey, beef, bison, lamb, and fish. Eggs and organ meats are included in some products. Fruits and vegetables include carrots, peas, cranberries, blueberries, pumpkin, sweet potatoes, spinach, potatoes, and green beans. Some recipes incorporate healthy whole grains like oats, rice bran, and brown rice. Vitamins, minerals, and supplements are added, including fish oil and sunflower oil. Meals are never frozen by the company but may be by third-party sellers.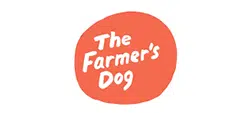 Both companies ensure their recipes meet AAFCO'S minimum standards. Both use high-quality ingredients, no meat by-products and have recipes developed by pet nutrition experts. Both are transparent with ingredient sourcing. Farmer's Dog is fresher, meals are personalized, portioned out, and the brand uses USDA-certified human-grade ingredients. This is a close one, but they win by a small margin because The Farmer's Dog uses certified human-grade ingredients, and meals are customizable to your pet's needs.
Nutritional Value Winner: The Farmer's Dog
Customization
The Farmer's Dog is a subscription service. Owners fill out a profile, answer questions about their pets, and create a meal plan to fit their specific needs. Freshpet does not offer a general subscription, though owners may be able to set up recurring purchases from select retailers like Amazon or Chewy. Owners can get a custom subscription set up through Petco.com.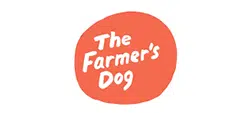 The Farmer's Dog wins this category due to their more detailed questionnaire. This allows owners to add health concerns up to 15, while Freshpet only allows three.
Customization Winner: The Farmer's Dog
Pricing
According to their website, The Farmer's Dog meal plans start at $2 daily. Freshpet is slightly more, starting at $3 per day. Both custom plans depend on how much a pup weighs and what recipes owners choose. Freshpet sells most of its products through online or brick-and-mortar retailers. Prices vary for these products. The brand is at a higher price point for fresh or wet food found in the store. However, there is no subscription required.

We cannot pick one or the other as a winner. The Farmer's Dog may likely be a less expensive option, as many retailers markup Freshpet products, and some can be harder to find. This category is too close to call, so we declare a tie.
Pricing Winner: Tie (Freshpet & The Farmer's Dog)
Customer Service & Reputation
The Farmer's Dog offers phone and email support seven days a week. The company receives top-notch customer reviews for its customer service. Most negative reviews are due to delivery issues, not food quality or customer service.
Freshpet also offers phone and text support every day of the week, though hours are reduced on weekends. They also have a chat option online that customers can use to help select products.
Additionally, The Farmer's Dog has never been recalled. Freshpet has had two recalls, both for possible Salmonella contamination in June 2021 and again in June 2022. These did only impact a limited number of products. The company also has a number of negative reviews. Some customers eat the food causing their pups to vomit or have diarrhea. Other customers report concerns about quality control and products making pets ill.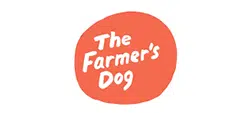 We have to give this one to The Farmer's Dog, as they offer more support options, have never had any recalls, and have fewer customer complaints and concerns. Additionally, they are closer to the products as they directly distribute all their products. Freshpet is sold by other third-party retailers, making connecting with the right people tricky.
Customer Service & Reputation Winner: The Farmer's Dog
Our Personal Experience with Freshpet & The Farmer's Dog
Our team has been lucky enough to have tried both brands.
Freshpet was purchased by me for my older pup, a Labrador Pitbull mix, at my local grocery store. I purchased a chicken loaf recipe. This is not a food I buy regularly. I used it as a treat, and when she was experiencing a bout of digestive stress and did not want to eat her regular chow. This was a quick and convenient option to get her fresh nutrition. She liked it, and I mixed some in with kibble for a few days. As an occasional purchase, I was satisfied, but it Is not an option I plan to buy regularly.
Our team also tried out The Farmer's Dog for a Cavalier King Charles Spaniel. This pup regularly ate cooked chicken and rice as well as kibble. She loved the fresh recipes and has even had improved bowel movements. Her weight and coat health also improved since starting this food.
What's Our Verdict?
Of the two brands, The Farmer's Dog is our winner. They use human-grade ingredients and have a stellar reputation. However, Freshpet is a good option for owners who do not want to commit to a subscription, and it has grain-free options, which is important for many canine owners.
Overall Winner: The Farmer's Dog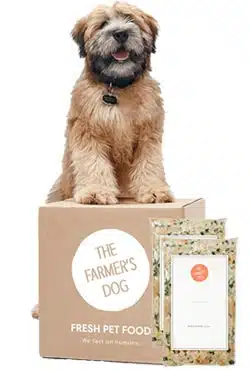 Our comparison covers a lot, but if you want more information on these brands, we have in-depth reviews of both The Farmer's Dog (and coupons) and Freshpet. If you are looking for other fresh food delivery options like Ollie, we also have that covered in our best dog food delivery service guide.
The information provided through this website should not be used to diagnose or treat a health problem or disease; it is not intended to offer any legal opinion or advice or a substitute for professional safety advice or professional care. Please consult your health care provider, attorney, or product manual for professional advice. Products and services reviewed are provided by third parties; we are not responsible in any way for them, nor do we guarantee their functionality, utility, safety, or reliability. Our content is for educational purposes only.
Tagged With: Food Delivery