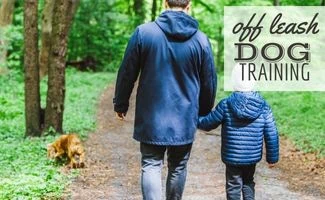 Training your dog can be a daunting task. It gets even more complex if you want to off-leash train your pup. But have no fear; we have the information you need to help you decide if this type of training is right for your dog and how to get started.
What Is Off-Leash Training?
Off-leash training is the process of teaching your dog to walk with you without a leash while remaining in control. This training can be helpful for hiking through the woods or walking through urban environments (although it's important to know the leash laws where you live — it's illegal in many municipalities to walk your dog off leash). Taking your dog off leash is a serious responsibility that you should not take lightly. Off-leash canine training can be intensive and time-consuming, but it can be freeing if done correctly.
Best Off-Leash Dogs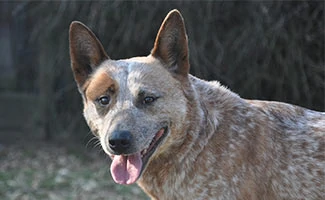 Highly trainable breeds tend to be the best off-leash dog breeds. Some breeds that are good hunters do well off leash since they're bred to follow hunting commands off leash. But you may want to shy away from dogs with a strong prey drive.
You'll need to do some research depending on your goals. Do you want the best dog breed for hiking off leash or just for daily walking? Here are a few breeds we recommend looking into based on trainability and prey drive:
Australian Shepherds
Border Collies
German Shorthaired Pointers
Golden Retrievers
Labrador Retrievers
Springer Spaniels
While some breeds are more likely to be the easiest dogs to train off leash, it does have a lot to do with the individual dog and his personality.
How To Train Your Dog Off Leash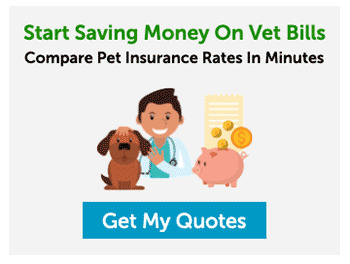 So, you want to know how to train a dog to walk off leash? Well, it's not as simple as just trying to teach the dog not to run away when off leash; it's about controlled behavior without a leash. Because off-leash training is considered an advanced skill, working with a trainer who has experience with this type of training may be ideal. You always have the option of DIY off-leash training.
How Do I Start Training My Dog?
Off-leash training is advanced, so you may want to start with the basics. Obedience training and on leash training is the perfect starting point. This type of training will help you define boundaries for your furry friend and get her used to following your commands. Once you both feel confident in that area, you can move forward with off-leash training. And remember, training takes time. It could take months or longer to achieve your off-leash goals.
What Commands Are Crucial For My Pup To Follow When Off Leash?
Crucial commands that should be mastered before you let your dog off leash include heal, come, stay, sit, leave it, and no. These commands will help you maintain control if you encounter an unexpected situation while off leash and are basic commands you can work on and master before you begin your off-leash training.
What Are Some Good Tips To Follow During Training?
Double-check ID: Make sure your pup has an ID collar and microchip before letting him off leash.
Limited daily sessions: The best results come from daily training sessions that are short to keep your pup's attention.
Slowly increase range: Start off-leash training in your yard and then in a dog park before you go into the woods.
Be patient: Training can be frustrating. Remain calm and patient with your pup, and she will respond better.
Be consistent: Consistency is crucial. Giving your dog mixed signals or an irregular training schedule will complicate the outcome.
Use positive reinforcement: Reward progress with treats, affirmation, and lots of love.
The best way to train your dog off leash depends on your dog. You're in tune with your dog and her personality. A trainer can help devise a plan that will work for the best way to train your individual dog off leash.
Off-Leash Puppy Training
Are you thinking about off-lead training for your puppy? The first thing to consider is making sure you cover the basics. Since off-leash training is an advanced form of training, it's not the place to start. Once your pup is proficient in obedience commands, talk to your trainer about how to train your puppy to walk without a leash. Starting young will help normalize being off leash and strengthen the bond between you and your pup.
Finding Off-Leash Dog Training Near Me
Are you interested in finding the best off-leash dog training but don't know where to start? Finding the right dog trainer is essential. You'll need to find a trainer you feel comfortable with and that you can trust. Talk to friends and family for recommendations, check references, and meet with potential trainers before beginning to make sure it feels like the right fit.
What Does Off-Leash Training Do?
This four-minute video from Off Leash K9 shows you what the results of K9 off-leash dog training can look like.
Off-Leash Training With A GPS Collar
Off-leash training is an excellent way to give your pup some freedom while strengthening your connection to her. And while letting a dog off the lead for the first time can be scary, it can also be the start of something special. However, it may be helpful to use a GPS collar to enhance the training experience. These collars have a tracking device, so if something goes wrong and your pup gets away, you'll have the security of knowing where to find her.
Tagged With: Training