While searching for the best food to feed your beloved canine companion, you have likely come across the brands Taste of the Wild and Blue Buffalo. You want only the best, balanced nutrition for your precious pup as a pet owner. Determining the similarities and differences between the brands can help you determine which brand is right for you and your dog. Both Taste of the Wild and Blue Buffalo have received stellar reviews for providing high-grade nutrition that pet owners have come to trust, so it can be confusing to decide between them.
We created this guide to help better you decide between these two brands. We weigh various criteria against each other to determine who comes out on top when providing nutrition throughout the stages of a dog's life. You'll be able to make a better, well-informed decision when it comes to choosing your dog's food.
Taste Of The Wild vs Blue Buffalo

Made by Diamond Pet Foods, Inc., owned by Schell and Kampeter, Inc., Taste of the Wild is a family-owned, privately held business. As a relatively new brand, founded in 2007, Taste of the Wild was created to meet the market's growing demand for natural, grain-free dog food. However, it also offers a grain-inclusive option as well.
It offers both wet and dry food as well as diets for different life stages (adult, pregnant or nursing, puppy, and senior) for a total of 21 high-quality food choices for your canine. All of their formulas are created to emulate what dogs would eat in the wild with unique lean meats (like bison, venison, or quail) that are certified hormone and antibiotic-free, with highly digestible energy sources, antioxidants, and chelated minerals for better absorption.
Nutritional Notes
In addition to all lean meats being free from hormones and antibiotics, they're also free from toxic the preservative ethoxyquin. Instead, all-natural dog food preservatives are used by Taste of the Wild. Taste of the Wild also uses reverse osmosis water – the same quality found in your over-the-counter bottled water – to steam-dry all of their foods to be sure that they're free of microorganisms, organic, and inorganic chemicals. Every formula is grain-free.
Blue Buffalo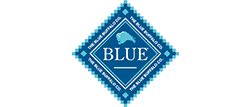 It was ultimately Bill and Jackie Bishop's large-breed Airedale Terrier, Blue, and his wide range of health issues, that inspired the two to make commercially available dog food that was nutrient-rich for our canine companions. It included additional minerals to maintain oxidative balance.
All BLUE foods begin with chicken, lamb, or fish, supplemented by whole grains, fresh vegetables, and fruits, along with LifeSource Bits, a patented blend of nutrients and antioxidants. They offer foods in three categories – puppy, adult, and senior – with varying wet and dry options for all and a wide range of options spanning the three categories to a total of 118 adult food options, 20 senior options, and 19 puppy options.
So, if you are looking for variety, it is safe to say that a far more diverse range is offered by Blue vs Taste of the Wild. Further, most Blue Buffalo options use wholesome whole grains, but they do have a grain-free option in their Freedom and Wilderness lines if you prefer.
Nutritional Notes
Blue Buffalo never uses chicken or poultry by-products, artificial flavors, colors, preservatives, corn, wheat, or soy in any of their formulas. The first ingredient for all of their food is deboned chicken, lamb, or fish. Like Taste of the Wild, they use chelated minerals for easy absorption, and their patented LifeSource Bits – a precise blend of vitamins and antioxidants selected by holistic animal nutritionists and veterinarians – are cold-formed to preserve potency.
Puppy Formulas
Your dog's puppyhood is the most critical developmental stage of their life. It's only wise for owners to invest in the highest quality nutrition for their growing pups. Health in puppyhood sets the stage for health throughout a dog's life. Balanced nourishment from high-grade dog food enables your puppy to explore, learn, play, and grow to their best potential.
Taste of the Wild only offers two different formulas for their puppy range. One of them does not contain any eggs or chicken– catering to stomach sensitivities in puppies who may be allergic. Each recipe also includes a different meat source. Pacific Stream uses fish instead of chicken, while High Prairie uses wild buffalo meat. These formulas are grain-free, so they are bound to be easy on your little one's stomach. Taste of the Wild claims that their puppy formulas are for all breed sizes. The kibble is larger than the average puppy's mouth, so it may be too big for smaller breed dogs to pick up and chew effectively.
In contrast to Taste of the Wild, Blue Buffalo has far more products in their puppy range. There are two in the Carnivora range, three in the Wilderness range, two in the Life Protection range, and 3 in the Freedom range. These products include grain-inclusive as well as grain-free options. Going beyond variety in taste and dietary requirements, Blue Buffalo also caters to different breed sizes. We find that this is so important, especially in the puppy stage, as pups need food that caters to the needs of their breed. Too much or too little nutrition can throw things out of balance and could cause health problems.
Puppy Winner: Blue Buffalo Puppy Life Protection Formula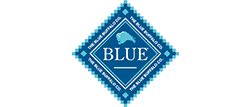 Since Blue Buffalo offers food for puppies from small and large breeds, we think they deserve the crown for this category. The importance of choice in picking your puppy's food can make all the difference in how healthily they grow up. Having food tailored to a breed size ensures they don't grow too much or too little, but just right.
Adult Formulas
An adult dog's nutrition focuses mainly on maintaining the bodies they grew in puppyhood. There's not much growing left to do once your dog is an adult. Portion sizes need to increase depending on how much they've grown, but food no longer has to be as calorie-dense as when they were puppies. This way, it can be harder to overfeed your dog. Adulthood is when they start becoming susceptible to problematic weight gain. Obesity can create many different health issues. Your goal is to find a good maintenance kibble that promotes your adult dog's overall health while avoiding weight gain.
Taste of the Wild uses two main lines in their adult dog food: their regular kibble and their Prey line. The Prey line is limited-ingredient dog food for pooches who may have stomach sensitivities or allergies to other components in more common dog food. Taste of the Wild offers 16 different choices for adult food, giving owners more variety than they had when their dogs were puppies and providing an avenue for picky dogs to find a flavor they enjoy. However, like their puppy line, Taste of the Wild doesn't offer any food specific to smaller breeds. There's also a distinct lack of food that addresses weight management.
Blue Buffalo's adult range products offer more variety than their puppy range. There are 98 different products available to adult dogs, giving owners a lot of choices. Besides different flavors, Blue Buffalo creates food that addresses dietary and health needs that any dog may have, from weight management to sensitive stomachs to joint pain. There are grain-inclusive and grain-free formulas, as well. We are glad that Blue Buffalo caters to different breed sizes, as having food specific to a breed size is the best way to gauge complete nutrition for your dog.
Adult Winner: Blue Buffalo Wilderness High Protein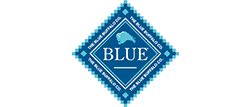 Blue Buffalo does it again with an incredible variety in their products. There's truly something for every dog. Choosing food that addresses your adult dog's needs is essential to them living healthy and happy lives. For that, we crown Blue Buffalo as the winner of this round.
Senior Formulas
Your senior dog should eat much less than they did in adulthood due to his reduced activity levels that naturally come with age. Feeding them the same amount they ate in adulthood results in weight gain and can lead to other issues. Many senior dogs also develop health conditions that need special attention. These include joint problems, stomach sensitivities, and partial/complete blindness. Their food must address these needs while keeping their weight in check.
Taste of the Wild does not currently have any food made for senior dogs. They state that their food is suitable for all life stages, including senior dogs who are still pretty active but won't be sufficient for most older dogs. They need plenty of nutrients to fortify their immune systems, as this is their best defense against disease. Senior dogs also need a lot of Glucosamine and Chondroitin to aid their aging joints. While many adult dog foods contain these ingredients, they aren't nearly enough in volume to cater to a senior dog's needs.
Blue Buffalo offers a few choices for senior dogs. It's certainly not as large as their adult range, but you still have the luxury of choice with seven senior products across five product lines. These formulas address a few specific health needs your senior may have, like an increased Glucosamine and Chondroitin formula for older bones and joints. These formulas are also mostly lower in calories, making good choices for seniors who need to watch their weight.
Senior Winner: Blue Buffalo Basics Senior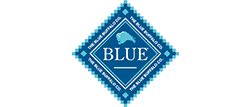 Blue Buffalo does it again with their senior line, and as such, they take this round. While Blue Buffalo's senior line is not as extensive as their adult line, having some variety is better than none. Seniors need particular nutrition that can't come from "one-size-fits-all" dog food. Taste of the Wild still does well with its adult formulas, but most seniors require the extra care.
Wet Foods
Dry kibble is generally the best food you can give your dog. It's the best for teeth and offers the most complete and balanced nutrition. However, it's not uncommon for your dog to be a picky eater. They may want more out of their meal, and there are few things as enticing to your dog as juicy meat mixed in with their dinner. Dogs with lower appetites may also find wet food more palatable and thus eat more. Wet food is also a lot easier to eat for dogs who might have trouble with their dry kibble alone.
Taste of the Wild has five wet food recipes that offer no distinct nutritional differences from each other. The difference between these recipes is simply the flavor. If you're looking for food to help your picky pup eat more than they usually do, you have some variety with Taste of the Wild. Their flavors are known to be very tasty so that you may find your dog's next favorite supper.
Blue Buffalo steals the show again with 101 different wet food recipes to coordinate with your dog's dry kibble, and it's certainly exciting for them to be trying out new flavors. Blue Buffalo's wet foods cater to dogs of different ages, sizes, activity levels, and health needs.
Wet Food Winner: Blue Buffalo True Solutions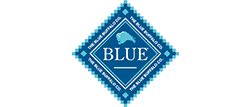 Blue Buffalo also takes this final round because you can't argue with that amount of choice. Taste of the Wild is an excellent option for owners simply looking to ramp up their pet's dinner, as it's less overwhelming to select. However, Blue Buffalo goes beyond flavor and addresses the needs of dogs young and old, big and small.
What's Our Verdict?
Both Taste of the Wild and Blue Buffalo are well-respected brands beloved by people and pets. Their commitment to providing dogs with the highest quality ingredients in their kibble makes them excellent brands, especially with both promising the pet owner that the prices won't break the bank. However, we must decide between them both. From the results, it's clear that Blue Buffalo wins by a landslide.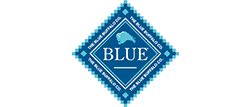 Blue Buffalo's selection of products is vast and contains something for every dog. They have great options for each life stage, addressing at least the most common special needs in dogs while becoming more specific in their more extensive lines. Blue Buffalo is a top choice for when you want to give your dog nutrition that is tailor-fit to them.
While Taste of the Wild only provides a few different varieties throughout their lines, they never compromise on flavor and nutrition. Every formula they release is delicious and easy beloved by most dogs who try them. Their High Prairie range has gained a cult following among pet owners because their dogs cannot get enough. If you're intimidated by too many options but still want to make sure your dog gets well-balanced nutrition, then Taste of the Wild makes a great choice.
Learn more about your other dog food options in our best dog food delivery review.
Tagged With: