To sustain this free service, we receive affiliate commissions via some of our links. This doesn't affect rankings. Our review process.
If you consider your pet part of the family, then why not make sure your dog has health insurance like the rest of your loved ones? Just like humans, pets can become ill or get in accidents when you least expect it.
The good news is, pet insurance can help save your family from drowning in debt and keep your canine companion alive and thriving. 24PetWatch is one of many popular pet insurance companies. See how they compare to the pack.
24PetWatch
Pros
Wellness coverage available as an add-on
No waiting period for accidents and no additional waiting period for ACL, elbow and hip dysplasia
Submit and track claims in real-time online
Your pet is covered when they travel with you in the United States or Canada
Chronic conditions can be covered if they go 24 months without showing any symptoms
Annual deductible (not per incident)
Direct deposit or check for reimbursement
Cover invoiced amount, including exam fees
Cons
Limited enrollment age (8 weeks – 10 years) compared to other insurance companies
If one leg has a CCL (ACL) injury before enrollment, the other leg will not be covered even if there are no prior issues. It's considered a bilateral condition.
No unlimited claims options
$2.50 monthly transaction fee
Priced on the higher end when we ran quotes
Only 80% reimbursement option (other companies offer 70%, 90% and sometimes more)
Allow 60 days for claim repayment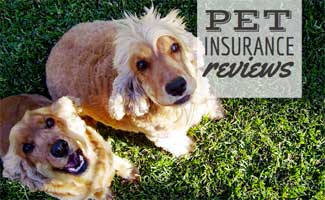 Alternatives To 24PetWatch
Don't like the score you're seeing? Our experts have analyzed over a dozen pet insurance companies to provide the most comprehensive and up-to-date pet insurance reviews you'll find. Find out more about this year's top-ranked companies.
Key Features
Underwriter: The North River Insurance Company

subsequent time period during which a lapse of Coverage occurs.

Bilateral exclusions (a condition or disease that affects both sides of the body) for cruciate ligaments, hip dysplasia, elbow dysplasia and patella luxation
Pays claims within 60 days of submission either directly to the vet or direct deposit to you
Must submit claims within 180 days of treatment via online customer portal, email or mail
5% discount if the pet has a microchip
Exam Period
As stated in 24PetWatch's policy:
If no medical records exist for Your Pet, or Your Pet has not been to a Veterinarian within the past twelve months, you agree to have Your Pet undergo a complete physical examination by a licensed Veterinarian, at Your cost, within the first 30 days of Your Policy effective date.
Pre-existing conditions
Defined by 24PetWatch as:
Any Condition or complication directly resulting from a Condition which first occurred, manifested, displayed signs and/or symptoms of, was treated, diagnosed or has been known by You, and/or Your Veterinarian prior to Your Pet's Coverage Effective Date, as stated on Your Document of Insurance, or during an applicable waiting period, and any
Customer Service Hours
Phone, live chat, email and customer portal: Monday – Thursday: 8am-9pm (EST), Friday: 8am-7pm (EST) and Saturday: 9am-5pm (EST)
Waiting Periods
2 days:

Ear illness
Eye illness
Flea allergy dermatitis
Intestinal parasites
Upper respiratory infection
Mange/mites/ringworm
Parvovirus/feline panleukopenia
Tick borne diseases
Heartworm disease
12:01 am on the day following enrollment: Accidents
14 or 30 days (depending on your coverage): Cruciate ligament events
14 or 30 days (depending on your coverage): Hip dysplasia
What Does 24PetWatch Cover?
Services included are not limited to this list and are subject to change. You'll notice that 24PetWatch has annual or incident limits on certain items.
| Covered by 24PetWatch | Not Covered by 24PetWatch |
| --- | --- |
| Illnesses | Pre-existing conditions |
| Injuries | Preventative care and wellness visits (Available with wellness coverage only) |
| Surgeries | Dental and orthodontic procedures (Available with wellness coverage only) |
| Hospitalization | Spay/neuter procedures (Available with wellness coverage only) |
| Prescription medications | |
| Therapeutic diet (50% up to $500/year) | |
| Diagnostics (x-rays, blood tests, etc.) | |
| Congenital & hereditary conditions | |
| Emergency care | |
| Alternative therapy (up to $1,000/year) | |
| Ambulance & paramedical (up to $500/incident) | |
| Accidental death ($1,000) | |
| Euthanasia & cremation ($200) | |
| Additional living expenses ($500/incident) | |
| Trip cancellation ($500/incident) | |
| Lost pet recovery costs ($500/incident) | |
| Boarding kennel fees due to your hospitalization ($500/incident) | |
Is Hip Dysplasia Covered?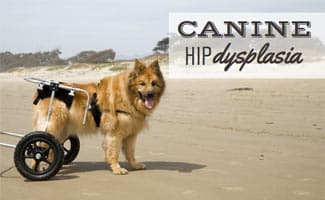 24PetWatch does cover hip dysplasia after a waiting period of 14 or 30 days depending on your plan:
Essential: 30 days
Extra, Classic, Super, Champion: 14 days
There's a bilateral exclusion for hip dysplasia, which states it will not be covered if one side of the body was pre-existing.
Pricing Quotes
All of 24PetWatch's plans have a $100, $250, $500 or $1,000 per year deductible, 20% copay and 80% reimbursement. You can choose from 4 coverage amounts: Extra $3,000, Classic $5,000, Super $10,000 and Champion $20,000.
Below are sample quotes we compiled in December 2019.
| Breed | Labrador Retriever | Golden Retriever | German Shepherd | Yorkshire Terrier | Domestic Medium Hair Mix Cat |
| --- | --- | --- | --- | --- | --- |
| Gender | Male | Female | Male | Female | Male |
| Age | 2 | 8 | 4 | 6 | 2 |
| Location | Iowa (50125) | Illinois (60631) | California (92027) | New York (10012) | Ohio (44108) |
| Price Per Month | $55.57 | $66.18 | $58.00 | $81.26 | $27.26 |
| Reimbursement Level | 80% | 80% | 80% | 80% | 80% |
| Annual Deductible | $250 | $500 | $1,000 | $250 | $250 |
| Annual Maximum | $10,000 | $5,000 | $10,000 | $5,000 | $20,000 |
You can add wellness coverage to policies with a $3,000 or higher annual policy limit. Wellness coverage starts at $10/month for Routine Wellness or $25/month for Advanced Wellness.
| | Wellness Care Routine | Wellness Care Advanced |
| --- | --- | --- |
| Dental cleaning | N/A | $100 |
| Fecal screen | $15 | $15 |
| Heartworm/flea prevention | N/A | $55 |
| Heartworm test or FELV screen | $15 | $15 |
| Microchip procedure and/or urinalysis | $20 | $20 |
| Spay/neuter procedure and/or wellness blood test | $80 | $100 |
| Wellness exam | $40 | $50 |
| Canine bordetella vaccine/titer or feline FELV vaccine/titer | N/A | $15 |
| Canine DHLPP vaccine/titer or feline FVRCP vaccine/titer | $15 | $15 |
| Rabies vaccine/titer and/or Lyme vaccine/titer, or FIP vaccine/titer | $15 | $15 |
You can get personalized price quotes for your pet(s) from reputable companies when you fill out just 1 short form. You can also visit our pet insurance quotes page to see how the cost of 24PetWatch Pet Insurance stacks up against the competition.
Coupon Code
Use
this link
to get the best deal we can offer from 24PetWatch.
What Are 24PetWatch Customers Barking About?
Positive Reviews
So far customer service has been very helpful when calling in. I am thankful that I was able to get my Freddie on pet insurance so smoothly. Like with any other insurance plan, you need to read and review and see what plan fits best. It works the same way as far as processing paperwork and making sure you're submitting things before renewal periods. – Jessica V., Yelp 9/13/2019
I got 24petwatch insurance for my pug when he was 6 months old. He is now 4. This insurance company was recommended to me through my teachers union perks. 24Petwatch has always paid my claims as explained in policy. I haven't experienced 1 issue with them and I have submitted over 10 claims in the past 4 years from serious issues to minor issues. They have an online portal where all I have to do is upload a copy of the vet bill and click submit. Within days, I am notified my claim has been processed and a check is in the mail. I recommend this insurance company to everyone who has a dog, especially if the breed is prone to certain medical conditions. It is cheaper to get in on a policy the younger the dog is. It is very easy and user-friendly, no hidden gimmicks. This insurance company has saved me a lot of money with my vet bills. I highly recommend. – Wendy, Consumer Affairs 7/16/2019
Negative Reviews
FRAUD. They just took $240 out of my account without authorization. My dog passed away on October 3 and that's the day I talked to one of their reps and closed my policy. I only had the policy for one month. I submitted a claim for the vet bills from that months and they denied it for the reason that I had missed 2 payments. It took me about an hour on the phone to explain that I could not have missed 2 payments when I only had the policy for one month for which I paid when I opened it. They said that a supervisor will call me back. Next thing I know, no one called, and 2 weeks later they took $240 out of my account (today). FIND ANOTHER COMPANY – Laura V., Yelp 11/24/2019
Good luck trying to cancel your policy. My girlfriend called a week ago to cancel. They still charged her card and said the account is not cancelled. I called to cancel it again (my name is on the account too) and they won't let me cancel it. – Brandon, Consumer Affairs 12/4/2019
What Can You Face If You Don't Have Dog Insurance?
What can happen if you don't have pet insurance? Even minor accidents and illnesses can break your wallet — what's the average vet bill if your dog ingests a foreign object and needs surgery? A whopping $3,275, according to Preventive Vet! With serious accidents and illnesses, not being insured can be devastating.
What's Our Verdict On 24PetWatch Pet Insurance?
24PetWatch does have some good features so it may be a good fit for you. But you may be able to do better for the price. Read our pet insurance comparison to see how 24PetWatch compares against other top pet insurance companies.
If you're looking for information about 24PetWatch's microchip registration service, you may find this article helpful.
Are you considering 24PetWatch?
Disclaimer: Information regarding insurance company offerings, pricing and other contract details are subject to change by the insurance company at any time and are not under the control of this website. Information published on this website is intended for reference use only. Please review your policy carefully before signing up for a new pet health insurance contract or any other contract as your unique circumstances will differ from those of others who may be used for example purposes in this article.
Disclaimer: The information provided through this website should not be used for diagnosing or treating a health problem or a disease. It is not a substitute for professional care. If you have or suspect you may have a health problem, you should consult your health care provider.
Disclaimer: This website contains reviews, opinions and information regarding products and services manufactured or provided by third parties. We are not responsible in any way for such products and services, and nothing contained here should be construed as a guarantee of the functionality, utility, safety or reliability of any product or services reviewed or discussed. Please follow the directions provided by the manufacturer or service provider when using any product or service reviewed or discussed on this website.