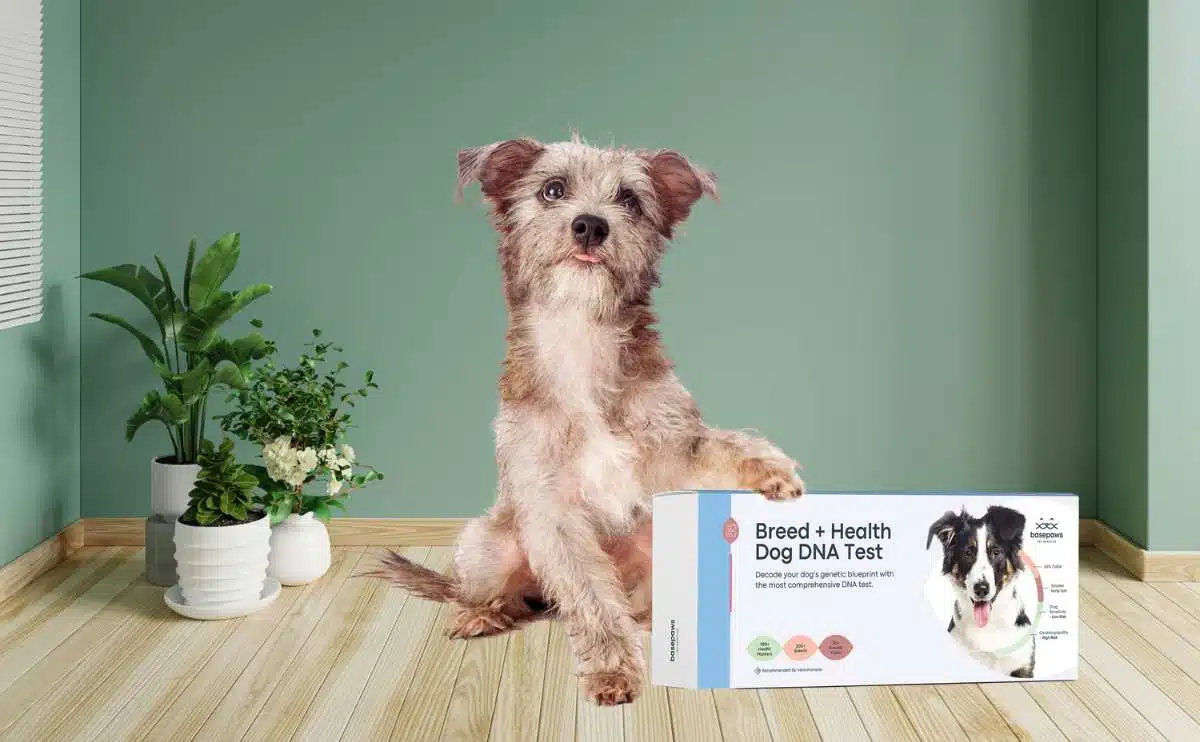 At-home dog DNA testing is becoming more and more popular. And why not? As pet parents, we want to know as much as possible about our furry family members. If you're considering DNA testing your pup, your choices are growing quickly.
One of the newest direct-to-consumer canine DNA tests comes from Basepaws, an industry-leading company in cat DNA testing and genetics research. Is this new test worth considering for your pup? Yes, but it may not be your best option on the market, depending on the results that you're seeking. We give you all the information you need to know to help you decide in our Basepaws Dog DNA Test review.
Basepaws Dog DNA Test Review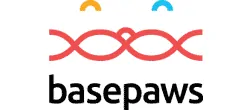 Product Name: Basepaws Breed + Health Dog DNA Test
Product Description: Basepaws dog DNA test offers breed identification and genetic health and trait screenings.
Summary
Basepaws' dog DNA test was recently released by a renowned cat DNA testing and research company. While their venture into dog DNA testing is new, we feel confident in recommending this breed test based on the company's stellar reputation in animal genetics.
Our team determines the overall rating by considering several criteria, including ease of testing, breed identification, genetic health screenings, pricing, customer support, and more.
Pros
Genetic mutation testing for 280 canine health risks
Screens 30+ physical and behavioral traits
Uses advanced Next Generation Sequencing (NGS) technology
Get results in 4-6 weeks
Pioneering company in feline genetic research
Portion of sales are donated to animal shelters
Cons
Far fewer breeds in their database than top companies (200 vs 350)
Website doesn't list breeds, diseases, or traits it screens for (but says it's coming soon)
No sample report on the website
Doesn't include a relative finder or ancestry
We couldn't find customer feedback because the test is so new
Key Features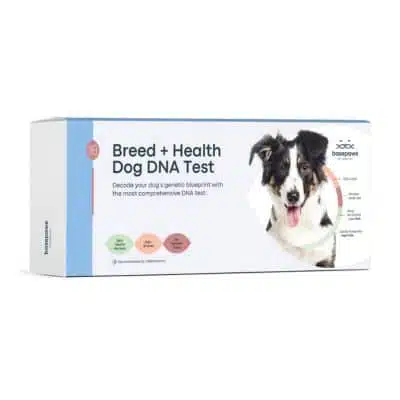 Created by an expert team of animal geneticists
Uses Illumina's NovaSeq X Plus Next-Generation Sequencing (NGS), which Basepaws says is the latest and most advanced NGS machine on the market
Tests for 280+ genetic mutations, 200+ different dog breeds, and 30 genetic traits
Easy cheek-swab sample collection
Ability to share your results online with your veterinarian
Their at-home cat DNA testing is a leader in the industry
Company runs multiple clinical and citizen science feline research programs
In 2022, Basepaws was acquired by Zoetis Inc., the world's leading animal health company
Basepaws Dog DNA Test Review
The Basepaws dog DNA test can give you insight into your pup's possible genetic health risks, breed makeup, appearance, behavior, and more. We break down the details and give you a brief overview of how this test compares to similar top at-home dog DNA testing kits.
Genetic Health Risks
Basepaws' scientists analyze your pup's DNA for over 280 genetic health mutations.* This analysis involves looking for genetic markers that are currently known to be associated with particular canine diseases and conditions. As a comparison, Embark and Wisdom Panel's health tests screen for slightly fewer genetic mutations. So, you're getting a good bang for your buck with Basepaws if you're primarily concerned with learning more about your pup's possible health risks.
Unfortunately, unlike Embark and Wisdom Panel, Basepaws' website doesn't yet have a list of all the conditions it tests for. (Although they say it's coming soon.) It also doesn't have a sample report you can view to get an idea of what to expect with your results. However, their site says your dog's test results will indicate whether he's clear, at-risk, or is a carrier (has one gene variant but is not at a higher risk) for these known mutations.
* It's important to keep in mind that Basepaws' test (and all DNA tests) can only screen for genetic markers that current science has identified with certain conditions. DNA science is still evolving, so it's highly likely that other genetic components not yet discovered contribute to many diseases. This means that if your pup's results come back clear, he could still potentially develop a condition. Be sure to share your results with your veterinarian.
Planning For Potential Health Problems
If your dog's DNA results show that your furry friend is at a higher risk of developing one or more health conditions,
you may want to consider purchasing pet insurance to help you manage your finances in case of illness.
Pet insurance doesn't cover pre-existing conditions, so it's important to get a policy before significant health issues arise. Having pet insurance also gives you peace of mind that you can get your pup the care he needs in emergencies.
Breed Identification
Basepaws tests your dog's DNA against more than 200 breeds, looking for known specific genetic markers associated with each breed in the company's database. Our picks for the top breed ID tests (Embark, Wisdom Panel, and Ancestry) all have much larger breed databases (350+). Testing against a larger database means that your pup's breed makeup analysis could be more accurate.
Unlike our top picks, Basepaws doesn't break down your dog's breed into percentages. Instead, they use a 0-10 point genetic similarity scoring system that reflects how similar your dog's genome is to the genomes of dogs belonging to certain breeds. Basepaws explains their reasoning for this unique approach. According to their website:
"The percentage breakdown representation of results is often misunderstood by pet parents. A breed analysis result presented as breed similarity scores is viewing this information through a different lens – it captures the top breeds most genetically similar to your dog, but also puts a score on how similar your dog's genome is to genomes of dogs belonging to those breeds. We use a 0-10 points scoring system, where the higher the number, the greater the overall genomic similarity to that particular breed."
Genetic Traits
Several known common genetic markers across different breeds influence a dog's physical characteristics. Basepaws analyzes your dog's DNA for more than 30 inherited traits, such as coat length, texture, color, and pattern, as well as body size, shape, and more. Both Embark and Wisdom Panel screen for more genetic traits.
How Does Basepaws Dog DNA Test Work?
Basepaws makes the DNA testing process easy for you as a consumer. However, their turnaround time for results is a bit longer than what Embark and Wisdom Panel promise. Still, all you have to do is:
You order their kit online.
Once you receive your test kit, create an account on Basepaws' website.
Add your pup's pet profile and register your kit's barcode ID number to the profile.
Gently twirl the swab along your dog's inner cheek for at least 5 seconds (longer is better), until the swab is soaked. For best results, wait 30 minutes after your dog has had food or water to get the sample.
Place the end of the swab head into the purple stabilizing liquid, screw the tube shut; place the sample tube in the specimen bag.
Place the sample in the prepaid envelope and send it back to the lab.
In 4-6 weeks, you'll receive an email that your dog's results are ready in your online account.
Price
What's Our Final Verdict?
The Basepaws dog DNA test is brand new, so it's difficult for us to gauge how this test compares to the best at-home DNA dog testing kits in terms of how results are presented and explained, turnaround time, and customer support. We have extensive experience with several leading dog DNA testing services like Embark and Wisdom Panel. But we also take customer feedback into account in all our reviews, so we're keeping an eye on how Basepaws' dog DNA test fares in public opinion.
With that said, Basepaws has an excellent reputation for its at-home cat DNA testing and research into feline genetic health conditions. Therefore, we believe this test is certainly worth your consideration, particularly if you're looking for health-related results.
Tagged With: DNA