Are you tired of seeing your dog in pain or struggle with decreased agility? Have you tried surgery or other veterinary interventions to help relieve his discomfort but haven't seen ideal results? If so, it may be time to consider a dog chiropractor.
Although not universally accepted as a standard treatment for some common ailments, dog chiropractic is gaining a more solid footing — similar to the state of human chiropractic. And more and more veterinarians are getting the training and certification needed to practice this holistic approach to treatment. We'll help break down what dog chiropractic is all about, when it can help, where to find help, and more.
Article Overview
How Does Dog Chiropractic Work?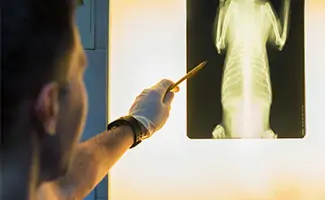 Dog chiropractic is a holistic, all-natural approach to treating several joint, muscular, and skeletal problems common in some dogs and certain breeds. The principles and practices behind veterinary chiropractic are nearly identical to those used with humans.
The most common ways both human and animal chiropractors treat subluxations (misalignment of the vertebrae) and other problems are through chiropractic adjustment, which involves low force manual manipulation of the spinal column, joints, or other affected areas. These adjustments help improve mobility and function and alleviate physical stress, strain, and pain by removing the source of the symptom and letting the body heal itself.
What Conditions Can A Dog Chiropractor Help Treat?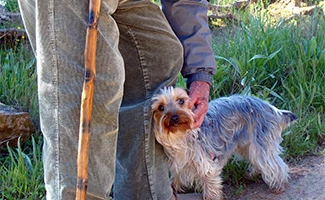 Dog chiropractic can help treat a long list of disorders, injuries, and ailments, and as the practice of veterinary chiropractic continues to evolve, this list could grow. Some of the more common conditions dog chiropractors treat include:
Subluxations (misalignments in the spine)
Intervertebral disk disease
Neck and back injuries or pain
Hip dysplasia
Degenerative myelopathy
Osteoarthritis
Urinary and fecal incontinence
Musculoskeletal weakness
Stiffness
Post-surgery recovery
What Are Some Signs That My Dog Could Benefit From Chiropractic?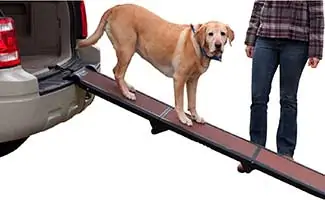 If you notice any of these signs in your pup, it could mean that he suffers from a condition that chiropractic treatment could help. Of course, you should consult with your vet first and foremost if you're concerned about any of your dog's symptoms.
Having trouble climbing stairs
Walking with a limp or dragging his back legs
Weak front legs with no specific site of pain
Trouble standing or lying down
Reluctancy to move or decreased mobility
Inability to jump
Sitting or standing in an abnormal position and tilted to the side
Abnormal gait and a shorter stride
Hunched back
Yelping when you pick him up around the chest area or general sensitivity to touch
When Is A Dog Chiropractor The Right Choice For My Pup?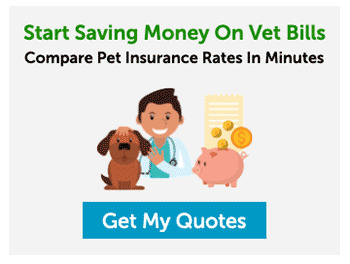 Chiropractic care isn't necessarily suitable for every dog, just as some medications, surgery, or other treatments aren't a one-size-fits-all answer. It's crucial to remember that chiropractic for dogs isn't a substitution for standard veterinary care.
So when should you consider a canine chiropractor? If your dog hasn't responded well or has had adverse side effects from medications or other standard treatments, or if your dog isn't a candidate for surgery, a dog chiropractor can be a huge help. If you and your vet have ruled out other options for relief and treatment, dog chiropractic can be a good alternative.
Regular chiropractic sessions can also benefit working dogs and dogs involved with agility training or field trials to maintain flexibility and avoid injuries.
What Can You Expect From A Dog Chiropractor?
Your dog will have an initial evaluation to gauge his overall health and healthcare needs. This assessment can occur over the phone, email, or in-house, depending on the practice. But before any hands-on care, your dog chiropractor will need to consult with your veterinarian to get your pup's medical history and other information, including X-rays, surgeries, or medications he's currently taking or has taken in the past. You must work hand-in-hand with your regular veterinarian and dog chiropractor to ensure the safest course of treatment.
The following video shows you just what to expect from a hands-on adjustment, and you'll see how painless (and even enjoyable) it can be for your pup.
How Soon Will I See Improvement?
So, when will your pup see relief after a chiropractic adjustment? It depends on the nature of his condition, injury, or ailment. After a single adjustment session, it could take anywhere from a few minutes or up to five days for your dog's body to repair itself. For some conditions that may be all that he needs. For others, relief could take anywhere from a few sessions to months of sessions.
How Can I Find A Certified Chiropractor For Dogs?
Professional canine chiropractic has been recognized for more than 30 years with the founding of the American Veterinary Chiropractic Association (AVCA) in 1989. The AVCA provides the premier certifications for animal chiropractors in the U.S.
In most cases, your regular veterinarian will give you a referral to a certified chiropractor. You can also go to the AVCA website, which has a link to help you locate an AVCA-certified dog chiropractor in your area, as well as some excellent resources about animal chiropractic.
Tips To Help A Dog With Back And Joint Issues
Regular exercise is crucial for all dogs, including those with back, neck, and joint problems. This should involve moderate activity so there isn't too much strain on your dog's joints. Also, it's important to keep your dog at his ideal weight — excess weight puts unnecessary pressure on the spine, neck, and joints.
For dogs with serious mobility problems, ramps and steps can help your pup get onto furniture or in the car with less strain on his body. You may also want to consider using a harness for walks, going up and down stairs, and other activities your dog may find challenging.
Does Pet Insurance Cover Animal Chiropractic?
Yes, several top pet insurance companies do cover dog chiropractic, massage, acupuncture, and other alternative treatments. If you already have pet insurance, check with your provider to see if dog chiropractic is covered. If you don't have pet insurance or it's excluded from coverage by your current provider, check out our pet insurance coverage comparison table to see which of the best providers cover chiropractic and other holistic therapies.
Tagged With: