To keep the lights on, we receive affiliate commissions via some of our links. Our review process.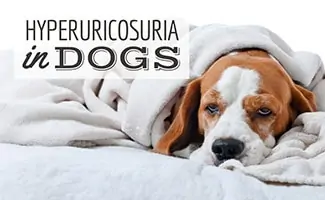 Is your dog having trouble urinating, or have you spotted blood in his urine? While many conditions can cause urinary problems in dogs, one cause could be a chronic hereditary disease called hyperuricosuria (HUU). How do you know if your dog is at risk of developing this inherited disease? What are the symptoms and treatment? Learn more about hyperuricosuria in dogs to see if it could be a health concern for your pup.
What Is Hyperuricosuria?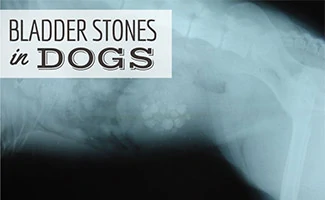 Hyperuricosuria is an inherited condition that causes an excessive uric acid level in a dog's urine. High levels of uric acid in dogs can cause the formation of painful kidney or bladder stones (called urate stones). This condition can be life-threatening in male dogs if their urinary tract gets blocked by urate stones.
Breeds At A Higher Risk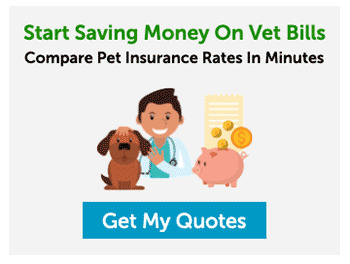 All breeds can be at risk for HUU, but it's more prevalent in the following breeds:
American Bulldog
American Pit Bull Terrier
American Staffordshire Terrier
Australian Shepherd
Black Russian Terrier*
Bulldog*
Catahoula Leopard Dog
Dalmatian*
French Bulldog
German Shepherd
Giant Schnauzer
Jack Russel/Parsons Terrier
Labrador Retriever
Large Munsterlander
South African Boerboel
Vizsla
Weimaraner
*Breeds at the highest risk
Genetic Testing For HUU
Researchers have identified the genetic mutation in the SLC2A9 gene as a major risk factor for HUU, so doing a DNA test on your dog can shed light on whether he has this genetic mutation.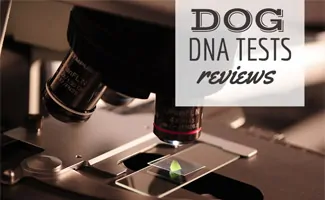 We recommend several at-home DNA test kits that can identify factors that increase HUU risk: Embark, Wisdom Panel, and EasyDNA. See our reviews of the best dog DNA tests to see how they compare and what else you can learn about your dog through a DNA test.
Not all dogs with SLC2A9 mutations will have symptoms of the disease; however, they will have increased uric acid excretion in the urine. But knowing that your dog tested positive for the HUU mutation can help your veterinarian determine a more accurate diagnosis if your dog begins showing symptoms.
Hyperuricosuria Symptoms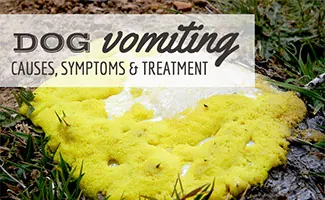 Some dogs show no symptoms of HUU, but here are some typical signs to look out for:
Difficulty urinating
Frequent urination
Blood in the urine
Urinating in unusual places
Lethargy
Loss of appetite
Vomiting
Hyperuricosuria Treatment
Bladder and kidney stones can be difficult to treat and often require surgery. In some cases, small stones can be removed with a urinary catheter, but larger stones usually need to be removed surgically. However, part of hyperuricosuria treatment involves preventing the build-up of high uric acid levels in dogs to reduce the chance of stones forming in the first place.
How To Reduce Uric Acid In Dogs
Veterinarians often recommend a low-purine diet for dogs with HUU. Purines are chemical compounds that form uric acid and uric acid crystals in dog urine when metabolized, and they can be found in many commercial dog foods.
Have your vet recommend the best dog food for your pup's condition. Low-purine dog food may be available by prescription only, like Royal Canin Veterinary Diet Urinary UC Low Purine Dry Dog Food (just one example of many).
Veterinarians also often recommend increased water consumption to help dilute the uric acid in the urine. Your vet may also suggest canned or wet food to help boost your dog's water intake.
Pet Insurance Can Help With Chronic Conditions
Chronic health concerns like HUU can lead to lots of vet visits, pricey prescription dog food, and even expensive surgery to remove stones. But if you have pet insurance before your dog is diagnosed, there's a good chance that your insurance provider could at least partially cover vet bills and costly procedures. Some policies even cover prescription dog food.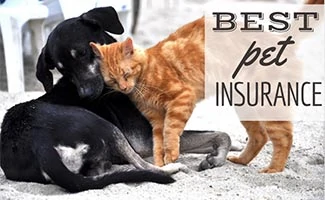 You may want to consider signing up for pet insurance to lower your financial risk for potential health threats during your dog's lifetime — and before any conditions are considered pre-existing, which insurers don't cover. Read about the best pet insurance providers to learn more.
Does My Dog Have Another Urinary Problem?
The symptoms of hyperuricosuria are also very similar to some other common dog urinary conditions. So you may want to read our articles on urinary tract infections in dogs and dog bladder stones (there are different types of stones in dogs) to learn more.
Tagged With: Reviewed By Dr. Racine, DVM