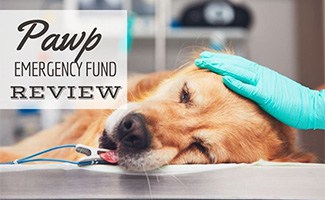 Pawp offers a $3,000 emergency fund to help cover unexpected, emergency vet bills. For $19 per month, you have access to the fund in case of an emergency. What's the catch?
You must obtain approval from a Pawp vet before your pet receives vet care to access the emergency fund. The Pawp vet has the discretion to determine whether your pet's condition is a true emergency requiring immediate medical attention, authorizing coverage for treatment. Learn more about how this emergency fund works and if it sounds helpful and reassuring for your family to have in your back pocket.
Article Overview
Pawp
Pros
Protect up to 6 pets under 1 plan
No reimbursement process, Pawp pays for eligible items before you leave the vet clinic
Emergencies related to pre-existing conditions are eligible for coverage
Multiple forms of customer support: live chat, FAQ, and send photos or video chat with vet
Cons
Only covers vet care that is required immediately
14-day waiting period until your emergency plan is available
Pawp vet must confirm your emergency to activate your fund
Fund can only be used once per year for an emergency bill up to $3,000
No BBB rating
Key Features
To use Pawp's emergency fund, you first speak with a Pawp vet to discuss the care needed for your pet. If the Pawp vet deems your pet's condition an emergency, they will grant you access to your fund. You may then obtain treatment for your pet and submit the invoice to Pawp at the end of the visit. Pawp may pay for any eligible items up to $3,000 (coverage is only available for one incident per year).
$3,000 emergency fund
Can only be used once per year
Coverage for up to 6 pets under 1 plan
Age, breed, medical history, and residence location don't affect the price
Pet must be taken to the vet within 4 hours for urgent care
No waiting for reimbursement, Pawp pays at the time of service
Average wait time to speak with a Pawp vet is 2 minutes
What Does It Cover?
According to Pawp's website, "It is at the discretion of our vets to determine if your pet needs immediate care and qualifies for the emergency fund. Each situation and pet is unique, and determining the emergency depends heavily on breed, age, weight, and other characteristics. You will not have access to the emergency fund if the pet has been admitted prior to contacting one of our vets for funds."
You will not qualify for your emergency fund if Pawp's vets have previously recommended a visit to your vet clinic and you didn't comply.
Below are some examples of what is and isn't covered.
| Covered | Excluded |
| --- | --- |
| Toxic Ingestion | Scheduled Surgeries |
| Choking & Difficulty Breathing | Regular Check-Ups & Wellness Visits |
| Severe Blockages | Vaccinations & Routine Procedures |
| Severe Internal & External Injuries | Pregnancy & Pregnancy-Related Issues |
What Is Considered An Emergency?
Only situations that are qualified as emergencies allow access to the emergency fund. See Pawp's definitions below.
EMERGENCY – Must seek vet care immediately and leave for help now
CRITICAL– Highly recommended that the pet goes to the vet within 24 hours
URGENT – The pet owner can make the next available appointment with their Vet (Within 3 days)
NON-URGENT – May need to see a vet at some point in the future
NO ACTION REQUIRED – Situation resolved
Price
Coupon
Oops, Were You Seeking Pet Health Insurance?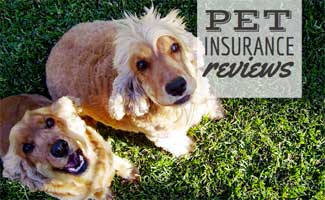 Pawp is NOT an insurance provider. So, if you are looking for more comprehensive health protection, we recommend you check out our pet insurance reviews. Our experts have analyzed over a dozen pet insurance companies to help you find the best for your needs and discover the companies that deliver the best products on the market today.

What Do People Think Of Pawp?
Positive Reviews
I am so grateful for them! They definitely help me in my time of need. They went over and beyond and was with me through the whole process – Princess M., Facebook 12/5/2020
Very simple, useful, and user friendly. My pup is happier than I am since I started using the app. Highly recommend! – Baan C., Facebook 3/3/2020
Negative Reviews
this is bs. My dog was just attacked. there is no video button to video call them on an android. and they cant video call you. so how is this supposed to work? it doesn't. I sent pictures and that wasnt enough. save your money and stick to pet insurance. a joke – Gelli B., Facebook 2/16/2021
This is NOT INSURANCE and in an emergency, you would take your pet immediately to a local VET. Once you do this they don't pay. If you call them first they stall you with phone calls while your pet is possibly dying. This is a scam money grab. – David S., Facebook 2/5/2021
How Does Pawp's Digital Clinic Work?
The video below shows how you can get a vet's opinion on your pet's health instantly through Pawp's Digital Clinic.
Is Pawp The Best Choice For My Pet?
We struggle with recommending Pawp too strongly because it requires you to speak with one of their vets to get access to your pet's emergency fund before treatment. If your pet were truly in an emergency, you wouldn't want to spend extra time contacting Pawp. Instead, you'd rather rush to the emergency vet to get your pet the care needed as quickly as possible. However, Pawp states that the average wait time to speak with one of its vets is only two minutes.
You can learn about more pet insurance alternatives for wellness coverage, discounts on vet services, and more. These vary from pet insurance, but they can still provide some financial relief to you while you're in the middle of caring for your pet.
What types of pet health conditions do you want help covering financially?