To keep the lights on, we receive affiliate commissions via some of our links. Our review process.
Are you looking to save money on your pet's health care expenses? There are alternatives to pet insurance for you to consider. Some companies offer coverage for routine care, discounts on in-network vets, emergency funds, and more.
In some cases, you may even be able to use one of these alternatives in conjunction with a traditional pet health insurance policy. Find out what each of these plans has to offer and if one of them could benefit you.
At A Glance: Best For…
Oops, Were You Seeking Pet Health Insurance?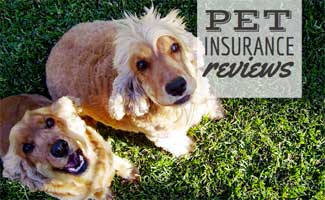 The companies reviewed on this page are NOT insurance providers. So, if you are looking for more comprehensive health protection, we recommend you check out our pet insurance reviews. Our experts have analyzed over a dozen pet insurance companies to help you find the best for your needs and discover the companies that deliver the best products on the market today.
Best Pet Insurance Alternative: Eusoh Review

Eusoh is a pet insurance alternative that reimburses your pet's eligible illness, injury, and wellness expenses. How does it work? Eusoh uses a community-based health sharing plan to reimburse you for your pet's medical care expenses. Pet parents join groups and directly fund each other's vet expenses.
The monthly payment can fluctuate, but typically only by a few dollars. The reason it fluctuates is because unused contributions roll over, decreasing the next month's payment. And for months that experience an increase in expenses, the following month's payment may increase.
You still get to choose your vet, so after your pet's appointment, you pay for the services, submit the invoice and proof of payment to Eusoh via your smartphone, and wait for reimbursement. Eusoh is NOT pet insurance, but it is the closest alternative in this article.
| Pros | Cons |
| --- | --- |
| Reimburses illness, injury, and wellness expenses | Monthly payment fluctuates but only by a few dollars typically |
| 30-day money-back guarantee | Doesn't reimburse for spay/neuter, breeding, grooming, supplements, preventative medication, food, dental cleanings, pre-existing conditions, and more |
| Offers pre-approval of estimates/procedures in advance of treatment | Reimbursement percentage, annual limit, and out of pocket amount aren't customizable |
| Multiple forms of customer support: live chat, phone, email, FAQ | Live chat is slow to respond |
| | Get a quote feature is slow |
| | No app |
Price
Eusoh's monthly fee consists of two parts.
Eusoh membership fee: $17/month
Care contribution: $0-$48/month

This amount fluctuates each month
Averages $24/month for dogs
Averages $12/month for cats
At the time of writing, the maximum monthly payment for the Eusoh membership and care contribution combined was $65 per month. Billing occurs on the 28th of each month.
Eusoh also charges a one-time, refundable deposit to set up your account. At the time of writing, this fee was $48.
Your Eusoh membership has the following coverage:
80% reimbursement
$8,500 annual limit
$250 annual out of pocket
No premium
Learn about reimbursement, annual limits, premiums, and other pet insurance costs to know what they are and how they compare to Eusoh.
Best Emergency Fund: Pawp Review

Pawp offers a $3,000 emergency fund to help cover unexpected, emergency vet bills. How does it work? Pawp charges $24 per month, no matter the breed, age, medical history, etc. Unlike pet insurance, there's no copay or deductible. In the event of an emergency*, Pawp may reimburse up to $3,000 per year, but it can only be used once per year. So, if your pet experiences multiple emergencies in a year, you can only use your Pawp emergency fund once for a maximum claim of $3,000.
How do you obtain access to your Pawp emergency fund? If something has happened to your pet, you place a video call to a Pawp veterinarian to discuss necessary care. The vet will confirm whether or not your pet's emergency qualifies for access to your fund.
Next, you can take your pet to any vet within four hours, admit them for care, and obtain treatment. Once you receive your final invoice, have someone at your vet's office call Pawp's hotline to review the charges. Pawp will then provide payment for any eligible items, up to $3,000 total.
Examples of emergencies that are eligible for coverage include toxic ingestions, choking and difficulty breathing, severe blockages, severe internal and external injuries, and more. Pawp doesn't cover scheduled surgeries, regular checkups and wellness visits, vaccinations and routine procedures, pregnancy and pregnancy-related issues, and more.
*An emergency is defined as your pet requiring vet care immediately. Accidents or illnesses that lead to a vet recommendation for the pet to be seen in the near future but not immediately are not covered. Only true emergencies requiring urgent medical attention are eligible for the emergency fund.
| Pros | Cons |
| --- | --- |
| Protect up to 6 pets under 1 plan | Only covers vet care that is required immediately |
| One price, regardless of pet's age, breed, medical history, etc. | 14-day waiting period until your emergency plan is available |
| No reimbursement process; Pawp pays for eligible items before you leave the vet clinic | Pawp vet must confirm your emergency to activate your fund |
| Emergencies related to pre-existing conditions are eligible for coverage | Fund can only be used once per year for an emergency bill up to $3,000 |
| Multiple forms of customer support: live chat, FAQ, and send photos or video chat with vet | |
Price
Best Discount Plan: Pet Assure Review

Pet Assure can save you 25% on vet bills. How does it work?
You can purchase a Pet Assure plan directly using this link (or check with your employer in case they offer it as a benefit).
Enroll in a Pet Assure plan and find an in-network vet.
Show your ID card to the in-network vet at the time of service and receive a 25% discount on most in-house medical services, including dental cleaning, spay and neuter procedures, diabetes management, cancer care, allergy treatments, parasite screenings, tumor removal, wellness visits, and more.
| Pros | Cons |
| --- | --- |
| Pre-existing conditions are covered | Not all vets honor the plan, so finding a provider near you that you trust may be difficult |
| Can be used with pet insurance | If your pet has an expensive procedure, you'll most likely have to pay a lot more than you would with traditional pet insurance |
| Accepts all pet ages, breeds, and health conditions | |
| All medical services are covered | |
| No annual limits | |
Price
| | Single Cat | Single Dog | Family | Unlimited |
| --- | --- | --- | --- | --- |
| Type Of Pet | Cat, Rodent, Reptile Or Other Small Animal | Dog, Horse Or Other Large Animal | 2-4 Pets Of Any Size | Every Pet In Your Household |
| Price Per Month | $8.45 | $10.15 | $14.40 | $18.65 |
| Price Per Year | $67.15 | $84.15 | $126.65 | $169.15 |
Examples of savings on common vet procedures:
| Vet Service | Average Cost* | Your Savings |
| --- | --- | --- |
| Routine Wellness Exam | $45 | Save $11.50 |
| Vaccinations | $118 | Save $29.50 |
| Fecal Exam | $57 | Save $14.25 |
| In-House Lab Work | $96 | Save $24.00 |
| Dental Cleaning & X-Rays | $475 | Save $118.75 |
| Emergency Sick Exam | $90 | Save $22.50 |
| X-Rays | $120 | Save $30.00 |
| Cruciate Ligament Repair | $825 | Save $206.25 |
| Tumor Removal | $525 | Save $131.25 |
*Based on actual vet bills of Pet Assure members
Read Our Full Review Of Pet Assure
Best Wellness Coverage: Banfield Review

Banfield is a wellness membership plan. How does it work? You pay a monthly fee, and in return, the company covers many of your pet's preventative care needs.
To take advantage of the plan, you must visit a Banfield Pet Hospital, primarily found at one of 1,000 PetSmart stores. The plans offer annual preventative care coverage for your dog or cat, including two wellness exams, vaccinations, dental care, and more.
If you're interested in wellness coverage for your pet, many traditional pet insurance providers offer wellness coverage as an add-on or stand-alone product. Be sure to compare Banfield against other wellness coverage plans to make sure you buy the best plan for you and your pet's needs.
| Pros | Cons |
| --- | --- |
| Widely available across the U.S. | Annual contract required |
| Unlimited office visits | No illness or injury coverage |
| Weekend and evening hours | Contract automatically renews each year |
| $15 discount on membership fee for additional pets | Some Banfield reviews online complain about upselling while at appointments, so the bill is rarely fully covered by the annual fee |
| Personalized plans available | Plans are often more expensive than competitors' wellness plans |
| Can be used in conjunction with pet insurance | Must visit a Banfield location |
Price
Pricing for Banfield's Wellness Plans varies based on your pet's breed, age, residence location, and several other factors. It offers different plans for each type of pet: dogs, puppies, cats, and kittens, which we highlight below. We've also included quotes we ran in December 2020.
Black Labrador Retriever
The following quotes are for a 1-year old spayed female with a birthdate of 01/01/2020 in the Iowa zip code 50125.
Active Care: $31.95/month
Active Care Plus: $42.95/month
Special Care: $53.95/month
Mixed Breed Cat
The following quotes are for a 1-year old spayed female with a birthdate of 01/01/2020 in the Iowa zip code 50125.
Active Care: $25.95/month
Active Care Plus: $37.95/month
Special Care: $45.95/month
| | Early Care | Early Care Plus | Active Care | Active Care Plus | Special Care |
| --- | --- | --- | --- | --- | --- |
| Animal | Puppy/Kitten Younger Than 6 Months | Puppy/Kitten Younger Than 6 Months | Dog/Cat Older Than 6 Months | Dog/Cat Older Than 6 Months | Dog/Cat Older Than 6 Months |
| 2 Physical Exams | | | | | |
| Wisdom Panel Health | Puppy Only | Puppy Only | | | |
| Vaccinations | | | | | |
| Diagnostic Testing | | | | | |
| Fecal Exams | (3/year) | (3/year) | (2/year) | (2/year) | (2/year) |
| Deworming | (5/year puppy, 4/year kitten) | (5/year puppy, 4/year kitten) | (2/year) | (2/year) | (2/year) |
| Spay/Neuter Surgery | | | | | |
| Dental Cleaning | | | | | |
| Urine Testing | | | | | (2/year) |
| Additional Diagnostic Testing | | | | | Cat Only |
| Preventative X-Rays (3 Views) | | | | | |
| 2 Eye Pressure Tests | | | | | Dogs Only |
| 2 Electrocardiograms | | | | | Dogs Only |
| Unlimited Office Visits | | | | | |
| Discount On Most Other Banfield Services & Products | 5% | 10% | 10% | 15% | 20% |
Optional add-ons include parasite control, spay/neuter, additional dental, chronic care, and a Wisdom Panel DNA test.
Should I Get Pet Insurance Instead?
Are you unsure about going with one of these pet insurance alternatives, emergency funds, discount plans, or wellness programs? Consider all of the available options to manage the financial risk of pet ownership when by also learning more about pet insurance. By having more information, you can determine the best tool to help assist you when pet emergencies strike and financial burdens weigh you down.
Tagged With: Reviewed By Insurance Agent