To keep the lights on, we receive affiliate commissions via some of our links. Our review process.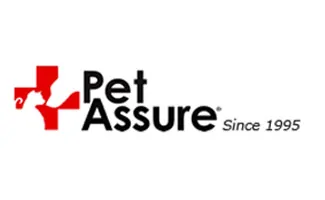 Pet Assure offers an across-the-board 25% discount on all of your dog or cat's vet bills at participating veterinarians. It can be used alone or in addition to your dog's insurance. There's no waiting period or exclusions; all pets are covered no matter their age, health or breed. Even pre-existing conditions are covered. So what's the catch?
Pet Assure Review
Summary
Our investigation of Pet Assure reveals overwhelmingly positive feedback. The company has been operational since 1995, and they appear to be well-organized. However, selecting Pet Assure instead of pet insurance entails a certain amount of risk. If an emergency arises or your pet becomes unexpectedly ill, you will probably have to pay a considerable amount out-of-pocket with Pet Assure.
Our team rates pet health plans based on several factors, including annual limits, customer service and reputation, amount of money saved, and more.
Pros
Pre-existing conditions are covered
Can be used with pet insurance
You won't be turned down due to your pet's age, breed or health condition
All medical services are covered
No annual limits
Cons
Not all vets honor the plan, so finding a provider near you that you trust may be difficult
If your pet has an expensive procedure done you'll most likely have to pay a lot more than you would with insurance
Key Features
All types of pets accepted: dogs, cats, birds, rabbits, horses, reptiles, etc.
No exclusions
No age limitations
Covers pre-existing conditions
Discount is given at the time of service
No denied claims
No deductible
Unlimited use
No waiting periods
Can only be used with in-network vets, which are limited
How It Works
Find out if your employer offers this benefit
Enroll in a Pet Assure plan through your employer
Find an in-network veterinarian by visiting Pet Assure's website
Take your ID card to the in-network vet at the time of service
Receive a discount on most in-house medical services
Pet Assure is also available directly to consumers via the link here.
What Does Pet Assure Cover?
Pet Assure offers a 25% discount on all in-house medical services and procedures, including:
Dental Cleanings
Dental Exams and X-Rays
Spays & Neuters
Routine Care & Vaccines
Diabetes Management
Cancer Care
Hospitalization
Wellness Visits
Surgical Procedures
Allergy Treatments
Sick Visits
Emergency Care
Tumor Removal
Ultrasound
Parasite Screenings
Pet Assure even covers pre-existing conditions, something that pet insurance doesn't protect. Pet Assure has the following disclaimer on its website:
Please note: You cannot combine the discount with other discounts and service packages, and there is no discount on non-medical services such as routine grooming and boarding, outsourced services such as blood work sent to a lab or an outside specialist, mileage fees and products taken home such as medications and food.
Price
| | Single Cat | Single Dog | Family | Unlimited |
| --- | --- | --- | --- | --- |
| Type Of Pet | Cat, Rodent, Reptile Or Other Small Animal | Dog, Horse Or Other Large Animal | 2-4 Pets Of Any Size | Every Pet In Your Household |
| Price Per Month | $9.95 | $11.95 | $16.95 | $21.95 |
| Price Per Year | $79 | $99 | $149 | $199 |
Examples of savings on common vet procedures:
| Vet Service | Average Cost* | Your Savings |
| --- | --- | --- |
| Routine Wellness Exam | $45 | Save $11.50 |
| Vaccinations | $118 | Save $29.50 |
| Fecal Exam | $57 | Save $14.25 |
| In-House Lab Work | $96 | Save $24.00 |
| Dental Cleaning & X-Rays | $475 | Save $118.75 |
| Emergency Sick Exam | $90 | Save $22.50 |
| X-Rays | $120 | Save $30.00 |
| Cruciate Ligament Repair | $825 | Save $206.25 |
| Tumor Removal | $525 | Save $131.25 |
*Based on actual vet bills of Pet Assure members
Promo Code
Use code caninejournal to get 15% off sitewide at Pet Assure. Use this link to get started.
What Is Mint Wellness By Pet Assure?
Routine care is critical to keep your pet's health in tip-top shape. Pet Assure offers three Mint Wellness plans for you to choose from in the table below. The table below shows the amount allotted for each wellness care item with the number eligible in parenthesis.
| | Basic | Essential | Premium |
| --- | --- | --- | --- |
| Price Per Month | $18 | $34 | $57 |
| Wellness Visit | $100 (1 visit) | $100 (1 visit) | $200 (2 visits) |
| Vaccinations | $100 (2) | $150 (3) | $200 (4) |
| 1 Routine Bloodwork Test | $100 | $100 | $100 |
| 1 Fecal Test/Urinalysis (up to $50) | | | |
| 1 Fecal Test (up to $50) | | | |
| 1 Urinalysis (up to $50) | | | |
| Grooming | | $100 | $200 |
| Preventatives | | $100 | $200 |
| 1 Dental (up to $100) | | | |
| Maximum Reimbursed | $350 | $650 | $1,100 |
Pet Assure vs Pet Insurance
Pet insurance protects you when your pet gets injured or becomes ill unexpectedly. These types of emergencies can be extremely expensive. With Pet Assure, if your pet has an $8,000 surgery, you're still out $6,000 because you only get a 25% discount, whereas, with pet health insurance, your vet bill is completely covered minus the deductible and copay.
Learn More About Pet Health Insurance
Pet Assure is cheaper than pet insurance at first glance, but if your dog or cat has a terrible accident or is diagnosed with a serious illness, you will likely have to fork over more money than you would with insurance.
However, there are certain circumstances where Pet Assure might be a better option than pet insurance. For example, if your dog or cat has a pre-existing condition, then insurance won't cover related cases. This is especially true if that condition is chronic and will require many vet visits over a long period.
Pet Assure and pet insurance can work together to help fill gaps that the other one doesn't cover. Use our free tool below to get multiple pet insurance quotes instantly.
How Do The Two Work Together?
This is an example of how a bill may work for someone with Pet Assure and pet insurance.
Let's say you receive a $1,000 vet bill for an accident or illness. Pet Assure covers 25% of that bill for in-house medical services, which is $250. The remaining bill is $750.
Your pet insurance carrier would then apply the deductible (let's say $100 per your policy) once you submit your claim and then they would reimburse you the percentage outlined in your policy (let's say 100% for easy math).
In this case, the customer only pays their deductible of $100 for the original $1,000 vet bill because $250 was discounted at the vet's office by Pet Assure and the remaining $650 was reimbursed by insurance.
Pet Assure, Pet Insurance Or Both?
Everything in our research for Pet Assure Reviews seems positive. They've been in business since 1995 and they seem to have their act together but choosing Pet Assure over pet insurance is risky. In case of an emergency or an unexpected illness, you'll most likely end up paying a lot more out-of-pocket with Pet Assure.
However, Pet Assure is an option to consider if you really can't afford pet insurance or if you get it for a good price from your employer. It can also be a good supplement if your insurance has a lot of exclusions. To learn more, read our articles on the best pet insurance or other pet insurance alternatives.
Tagged With: Reviewed By Insurance Agent