To sustain this free service, we receive affiliate commissions via some of our links. This doesn't affect rankings. Our review process.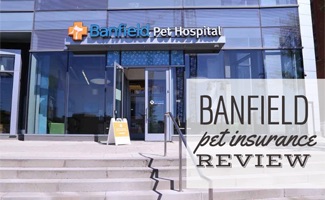 Although sometimes referred to as Banfield Pet Insurance, Banfield isn't pet insurance — it's a wellness membership plan. Despite this confusion, the primary question we have — is Banfield wellness care worth it? Its plans don't cover illness or injury, only preventative care.
If you're looking for a more comprehensive insurance plan to cover accidents and illnesses in addition to preventative care, you may want to consider pet health insurance.
Article Overview
How Does Banfield Wellness Plan Work?
Banfield Wellness Plans require you to visit a Banfield Pet Hospital, which are located in almost 1,000 PetSmart stores across the country. Its plans offer packages of preventive care, which include bi-annual comprehensive wellness exams that can cover vaccinations, parasite control, dental, nutrition and behavioral consultations. It requires a one-time sign-up fee and monthly payments that start at $21.95 for cats and $29.95 for dogs.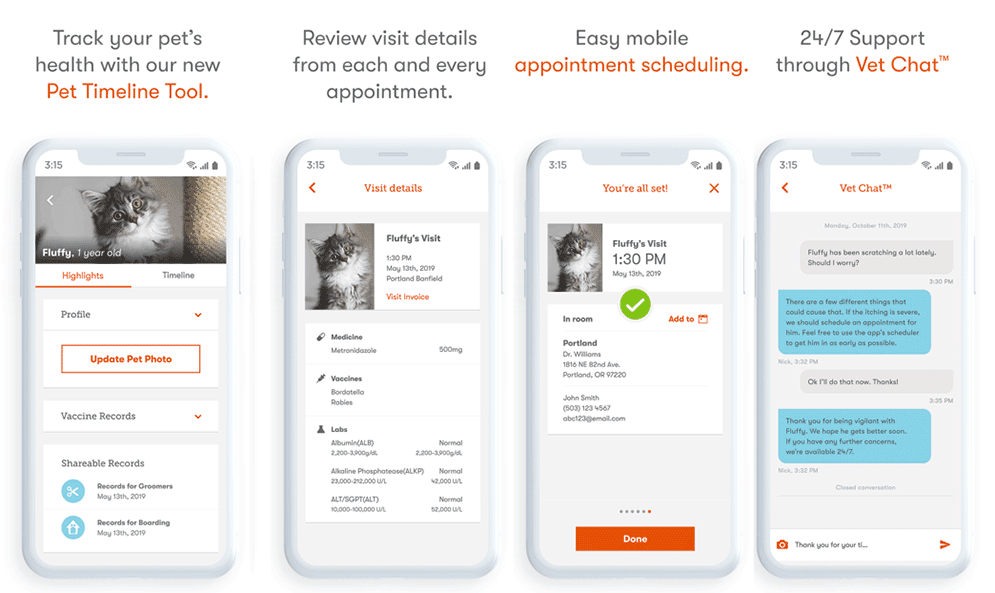 Banfield
Pros
Widely available across the U.S.
Unlimited office visits
Weekend and evening hours
$15 discount on membership fee for additional pets
Personalized plans available
Cons
Annual contract required
No illness or injury coverage
Contract automatically renews
Some Banfield reviews online complain about upselling while at appointments, so it rarely ends up being free
Plans are often more expensive than competitors' wellness plans
Must visit a Banfield location
Pricing
Banfield Wellness Plan prices start at $21.95 per month for cats and $29.95 per month for dogs and vary by location and services. It offers different plans for each type of pet: dogs, puppies, cats and kittens.
| | Early Care | Early Care Plus | Active Care | Active Care Plus | Special Care |
| --- | --- | --- | --- | --- | --- |
| Animal | Puppy/Kitten Younger Than 6 Months | Puppy/Kitten Younger Than 6 Months | Dog/Cat Older Than 6 Months | Dog/Cat Older Than 6 Months | Dog/Cat Older Than 6 Months |
| 2 Physical Exams | | | | | |
| Wisdom Panel Health | Puppy Only | Puppy Only | | | |
| Vaccinations | | | | | |
| Diagnostic Testing | | | | | |
| Fecal Exams | (3 per year) | (3 per year) | (2 per year) | (2 per year) | (2 per year) |
| Deworming | (5 per year puppy, 4 per year kitten) | (5 per year puppy, 4 per year kitten) | (2 per year) | (2 per year) | (2 per year) |
| Spay/Neuter Surgery | | | | | |
| Dental Cleaning | | | | | |
| Urine Testing | | | | | (2 per year) |
| Additional Diagnostic Testing | | | | | Cat Only |
| Preventative X-Rays (3 Views) | | | | | |
| 2 Eye Pressure Tests | | | | | Dogs Only |
| 2 Electrocardiograms | | | | | Dogs Only |
| Unlimited Office Visits | | | | | |
| Discount On Most Other Banfield Services & Products | 5% | 10% | 10% | 15% | 20% |
Optional add-ons include parasite control, spay/neuter, additional dental, chronic care and a Wisdom Panel DNA test.
Customer Reviews
Typically we post 2 positive and 2 negative reviews that we've found online when we do an individual review like this. However, our readers have been so helpful that we encourage you to take a look at our comment section for the most up-to-date customer reviews that we have.
Do You Need A Pet Wellness Plan?
We think the primary questions to ask yourself if you're considering a wellness plan, especially one with Banfield, include:
Do I have a local Pet Smart store, and is it close enough that I would go there vs my current vet's office?
Have I met the vets that work there, and do I feel comfortable with them caring for my pet?
Can I budget on my own for wellness care for my pet, or would a plan like this help me prepare financially for my pet's regular preventative needs?
Before you sign up with Banfield, here are some other pet wellness insurance options you should consider.
What Canine Preventative Measures Are Most Important?
Check out this video by Banfield that highlights what you should be doing as your puppy transitions into adulthood.

Are Banfield Wellness Plans Worth It?
It really depends on several factors. First, some Banfield animal hospital locations are better than others — ask your neighbors/friends/coworkers and do your research online to see if your local Banfield pet hospital is up to par. After all, the kind of veterinary care your dog will receive is the most crucial factor.
Second, if your pup is healthy and young and has finished chewing everything he finds, a Banfield plan may be all you need for preventative care. If you have a new puppy who is always in trouble, your dog is older with more significant health concerns but few preexisting conditions or if your pet has chronic health problems, you may want to consider pet insurance, which covers illness and injury.
Another major factor to keep in mind? Pet emergency visits aren't covered by Banfield plans, whereas they are with pet insurance. Pet insurance can come with a higher monthly price tag, but it could be your better option in the long run.
If you're considering pet insurance, be sure to check out our pet insurance reviews comparison article. Many of the pet insurance companies offer wellness plans as add-on products to their health insurance. Another option would be to purchase a Banfield Wellness Plan in addition to pet insurance. This would provide coverage for both your routine pet exams as well as unexpected illnesses and accidents.
What experiences have you had with your Banfield Wellness Plan or at a Banfield Pet Hospital?
Disclaimer: Information regarding insurance company offerings, pricing and other contract details are subject to change by the insurance company at any time and are not under the control of this website. Information published on this website is intended for reference use only. Please review your policy carefully before signing up for a new pet health insurance contract or any other contract as your unique circumstances will differ from those of others who may be used for example purposes in this article.
Disclaimer: The information provided through this website should not be used for diagnosing or treating a health problem or a disease. It is not a substitute for professional care. If you have or suspect you may have a health problem, you should consult your health care provider.
Disclaimer: This website contains reviews, opinions and information regarding products and services manufactured or provided by third parties. We are not responsible in any way for such products and services, and nothing contained here should be construed as a guarantee of the functionality, utility, safety or reliability of any product or services reviewed or discussed. Please follow the directions provided by the manufacturer or service provider when using any product or service reviewed or discussed on this website.