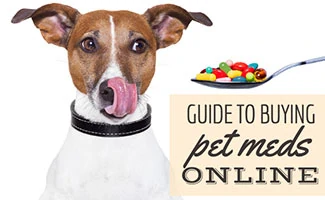 Americans love their pets. But a lot of work is involved in caring for a pet, and that can often mean a lot of expense. Many pet parents are turning to online providers of pet medications to save money. But every owner must beware that in doing so, they may be doing more harm than good.
Increased emphasis on preventative care, including medications to control fleas, heartworms, and ticks, is a key reason the cost of pet medication has been on the rise for years. The expanded availability of cheaper medications for pets over the internet has added a new layer of concern as pet owners struggle to determine if medication purchased online is effective or even safe.
Do I Need To Purchase Medication From The Vet?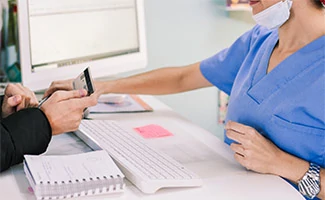 It's easy to believe you can only buy pet medications from their vet. However, pet owners can benefit from purchasing medication from online pharmacies or large chains like Costco or Target. Veterinarians are known to mark up their wholesale rates on pet medications by 100 percent. In some cases, it can even reach 160 percent with a dispensing fee charged on top of that.
This often puts pet care out of reach for countless pet owners who cannot afford the medication and are not aware of alternatives or enjoy the one-stop-shop convenience at the vet's office. But the truth is that it's not necessary to buy medication from the vets that prescribe them.
Beware Of Online Pharmacies
Shopping at online pharmacies can help save money on medication for pets just as it does medication for people. However, according to the United States Food and Drug Administration (USFDA), there are a number of concerns that consumers need to be aware of first.
The USFDA revealed that its own investigations identified a number of online companies selling counterfeit products and unapproved drugs that could pose a risk to the health of your pet. Certain websites are shipping expired drugs, while others dispense without a prescription or make false claims as to the benefits of a particular drug. Selling products without the requirement of a prescription poses an immediate risk to the health of your pet.
Concerns have also been raised about a class of pain relievers available online that is known to cause internal bleeding in pets if consumed regularly.
Identifying A Reputable Online Pharmacy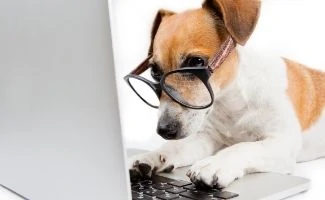 Although there are risks associated with shopping for pet medications online, it is not necessary to avoid them completely. There are reputable online pharmacies that can help you save a lot of money. Legitimate companies will ensure that they are in compliance with federal laws, and there are signs to look out for. It may come as a surprise, but the federal law that bans the sale of prescription drugs without a prescription applies to pet medications just as much as it does to humans.
Legitimate online pet pharmacies will always require a prescription from a veterinarian prior to filling any order for drugs. A common practice of illegitimate pharmacies is to offer medicines that require a prescription in the U.S. without a prescription by arguing that they are available over the counter in other countries. While that may be true, it is important to acknowledge that the USFDA regulates such medications to ensure that our animals remain safe and disease-free. Standards of animal care in the United States are considerably higher than in many other countries.
Why Are Practices Of Illegitimate Online Pharmacies Dangerous?
Purchasing unregulated medicine is dangerous because your animal is unable to communicate if it is effective or even harmful.
Buying online from an unregulated pharmacy cannot guarantee you that the drugs you have purchased are not already expired and repackaged in someone's basement.
If the medication you purchase does not do what it is supposed to, your animal is at risk of disease, and that can have an impact on your home and family as well.
If counterfeit pet medication fails, the money you saved will end up costing you more later if you need to purchase medication again from another provider or possibly treat a condition that has resulted from the counterfeit medication.
If there are recalls on particular products, products sold on the internet often do not contain the necessary packaging to ensure that the manufacturer can be traced. In these cases, no guarantees are provided.
Drugs are dangerous to everyone when there is no professional involvement. A veterinarian is needed to monitor the care of pets. Saving money won't necessarily save your animal's life.
Order From An Accredited Pharmacy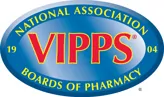 The Veterinary-Verified Internet Pharmacy Practice Sites (VIPPS) offers a voluntary accreditation program under the National Association of Boards of Pharmacy (NABP). The VIPPS seal is issued to online pharmacies that comply with the strict criteria of the NABP when dispensing prescription pet medication. To identify a VIPPS website, you can look at the pharmacy's website for the seal or visit the NABP website to determine if a particular pharmacy is accredited.
Tips For Purchasing Pet Drugs Online Safety
Ask your veterinarian for the name of a state-licensed internet pharmacy service.
Ensure that the online pharmacy is based in the United States to ensure that they are bound by state and federal legislation and regulatory agencies.
All internet pharmacies should be licensed by their respective state's Board of Pharmacy.
Try and identify if the online pharmacy actually employs certified, active pharmacists.
Conduct research online to determine a company's overall reputation and be on the lookout for warnings. The Better Business Bureau is always a good source of information.
Never buy medication from pharmacies that do not require a prescription no matter what they say. These companies are not only breaking the law but possibly putting your pet at risk.
Always Speak With A Vet First
Health problems are on the rise for pets resulting from online medicines that were not effective either because they were not labeled properly, contained wrong ingredients, or not stored at appropriate temperatures. As NBC News reports, the American Veterinary Medicine Association is receiving hundreds of complaints each year from veterinarians with clients that received prescriptions from online pharmacies that were never authorized by them.
The problem is not limited to the United States either. In the United Kingdom, the Veterinary Medicines Directorate is taking steps to ensure that all online pharmacies are investigated and that only approved websites are provided with a seal to display indicating that their drugs are legitimate. But even if you find a legitimate website, you should always consult with your veterinarian first before making any purchases online. Speaking with a vet can offer pet owners additional insight into any potential issues that could arise with respect to their pet's health while also preparing the vet for any potential problems.
You Can Still Save Without Online Pharmacies
If you do not feel confident about shopping online for your pet medication, there are still plenty of other ways to save money. Vets can often write prescriptions for human drug equivalents that are not only more widely available but often less expensive. You can also take your prescription to a local drugstore to compare prices. Many discounted drug programs like those offered by AAA and AARP will also cover veterinary drugs. As long as you do your homework, you can easily save money and save the life of your pet.
You can also save money on pet care with pet insurance as a way of protecting your wallet in times of emergency or illness. You can also learn what over-the-counter meds are safe for dogs, and the best pain meds for dogs.
Tagged With: Medication